UNO Theatre Professor Receives National Honor
contact: Erin L. Moran - College of Communication, Fina Arts & Media
phone: 402.554.3167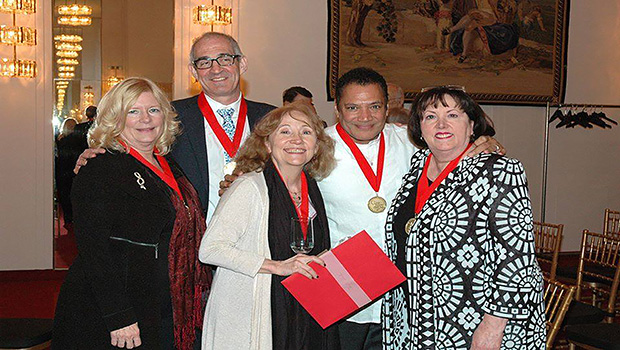 UNO Theatre professor, Dr. Cindy Melby Phaneuf was recently bestowed with the honor of becoming a member of The College of Fellows of the American Theatre, recognizing distinguished service to the profession of theatre. The College of Fellows was started in 1965 and inducts a small group of theatre professionals yearly. Cindy traveled to Washington, DC earlier this month and was presented with this honor at the Kennedy Center for the Performing Arts.
"The primary purpose of the College of Fellows of the American Theatre is to promote and encourage the highest standards of research, writing, and creativity in educational and professional theatre through honoring distinguished service and notable accomplishment by individuals of recognized national stature." (www.thecollegeoffellows.org/about-us)
Congratulations, Cindy!