The Mavericks Greet Onodera in D.C.

Update to the Japanese Minister of Defense Itsunori Onodera's visit to UNO:
The Maverick spirit followed Japan's Minister of Defense Itsunori Onodera to the Pentagon after his visit to UNO on July 9th (see below).
In honor of Onodera's Omaha visit, UNO alum and Secretary of Defense Chuck Hagel presented his Japanese counterpart Maverick tennis gear at a Pentagon press conference on Friday to thank him for stopping by his alma mater.  Onodera is an avid tennis fan.
You can watch video of the presentation here.
---
Wednesday, July 9
This week Japanese Minister of Defense Itsunori Onodera made a surprise visit to the UNO campus as part of a United States trip to meet with his American counterpart, U.S. Secretary of Defense and UNO alumnus Chuck Hagel ('71). 
While on campus, Mr. Onodera received a tour and visited Mammel Hall, which housed the STRATCOM Leader Fellowship Program earlier this year. The program, which is a partnership between UNO and the United States Strategic Command, provided graduate-level education and research to a select number of civilian security and defense experts over the course of 15 weeks. 
Mr. Onodera was appointed to the role of Minister of Defense in December 2012 by Japanese Prime Minister Shinzo Abe. Prior to his role as Minister of Defense, Onodera was a member of the Japanese House of Representatives (1997 – 2000, 2003 – 2012) and served as a guest professor at Tohoku Fukushi University.
As Minister of Defense, Onodera is second in line, behind prime minister Abe, in the Japanese government's chain of command. 
Photos from the Visit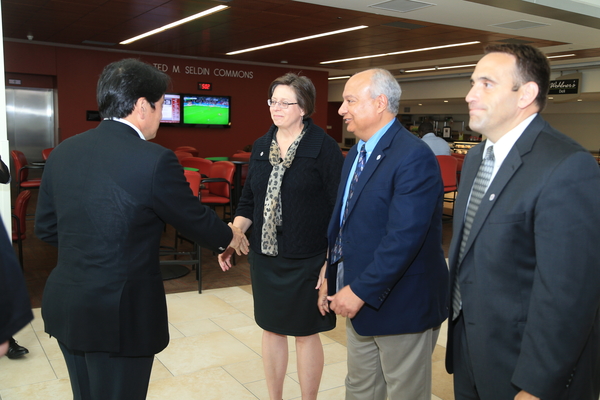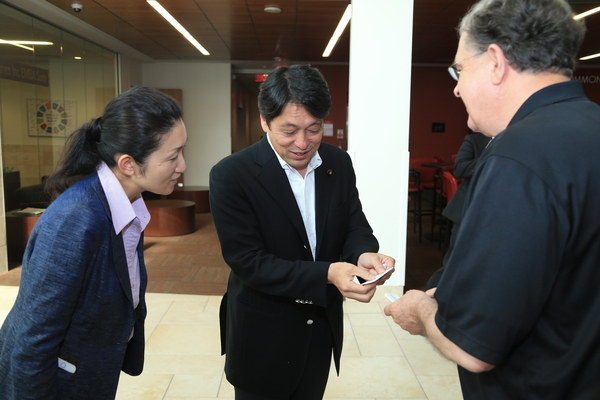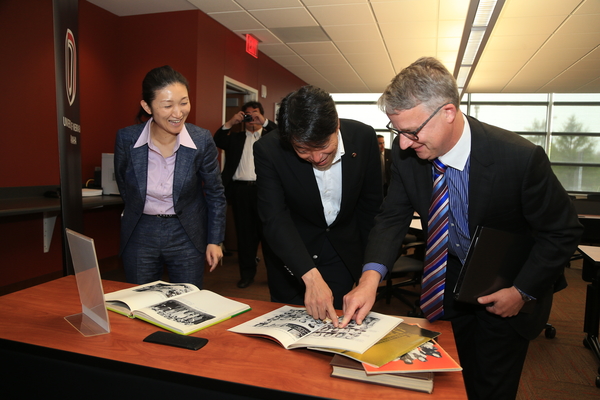 Contact Us
If you have a story idea, news tip, or other question, please email the UNO News team at unonews@unomaha.edu.