Two CBA School of Accounting Professors' Work Accepted for Publication in Top-Rated Accounting Journals
Two CBA Assistant Professors in the School of Accounting have had their research accepted for publication in three top-rated accounting journals.
published: 2023/10/18
contact: Melissa Lindell Kozak - Sr. Director of Communications & Marketing, UNO CBA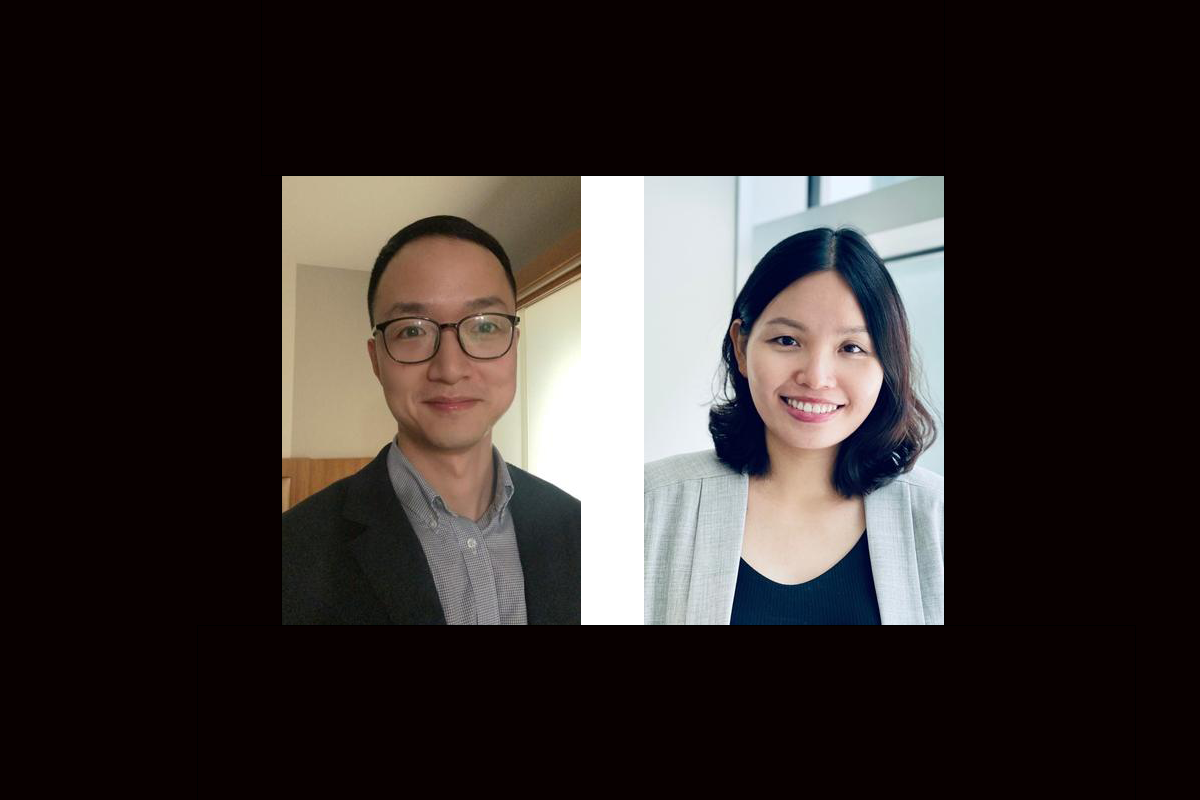 Yuzhou Chen and Lihn Le
Assistant Professors Yuzhou Chen and Linh Le recent research has been accepted for publication in three top-rated accounting journals.
Chen's paper titled " The Influence of Increased Financial Flexibility on Small Accounting Firms' Public Audit Client Portfolios: Evidence from the Paycheck Protection Program" was accepted in Auditing: A Journal of Practice and Theory.
In this study, Chen and his co-authors explore how the Paycheck Protection Program (PPP) loan affects audit firm portfolio management. The PPP was created by the Coronavirus Aid, Relief, and Economic Security (CARES) Act, and its purpose was to provide low-interest, easily accessible, and forgivable loans to help small businesses avoid taking workforce reductions during the economic downturn. Their results suggest that PPP loans are associated with some unintended consequences in the audit setting. Specifically, they found that small accounting firms exhibit greater public audit client selectivity after receiving the PPP loan.
You can read more here: https://publications.aaahq.org/ajpt/article/doi/10.2308/AJPT-2022-048/11392/The-Influence-of-Increased-Financial-Flexibility
Chen also had another paper titled " Audit partner facial traits, gender, and career outcomes" accepted in Accounting, Organizations and Society. "In this study, we investigate how audit partners' appearances impact their career outcomes and find that audit partners whose appearance violates common gender stereotypes have less prestigious client portfolios," Chen said.
You can read more about that here: https://www.sciencedirect.com/science/article/pii/S0361368223000843
Yuzhou Chen received his Ph.D. in Accounting from the University of Nebraska–Lincoln and his M.S. in Accounting from Binghamton University. His research and teaching focus on auditing and financial accounting, and he has teaching experience in both Auditing and Financial Accounting. His research has been published in Accounting, Organizations and Society and Auditing: A Journal of Practice & Theory. In his spare time, Yuzhou enjoys exploring nearby cities, watching documentaries and sports games, cleaning his aquarium, listening to rap and classical music, and reading maps.
Assistant Professor Linh Le's recent research paper titled "Does Greater Access to Employees with Information Technology Capability Improve Financial Reporting Quality?" was accepted in the journal Contemporary Accounting Research.
In this study, Le and her co-authors examined the association between a firm's access to IT-capable labor and financial reporting quality. The group found that firms in metropolitan statistical areas with a higher IT-competent labor force are associated with fewer financial reporting misstatements and internal control issues.
You can more on this research here: https://onlinelibrary.wiley.com/doi/10.1111/1911-3846.12869
Linh Le received her Bachelor of Science degree in Business Administration in Finland in 2008 and her master's in financial economics from University at Buffalo in 2012. Dr. Le went on to earn her Ph.D. in Accounting from University or North Texas. Dr. Le's research focuses on the intersection of corporate governance and accounting information systems, with a particular interest in examining the impact of information systems and top management characteristics on firm outcomes. In addition to her research, she teaches courses in accounting information systems, data analytics in accounting, and managerial accounting. Outside of academia, Linh enjoys traveling, listening to podcasts, playing music and video games.
"Dr. Chen and Dr. Le are making significant contributions to accounting research with their impactful research published in influential, top-rated journals in accounting. I am honored that Dr. Chen and Dr. Le are a part of our UNO, School of Accounting faculty contributing to the excellence of our School of Accounting," said Dr. Roopa Venkatesh, School of Accounting Director and Union Pacific Professor of Accounting.
UNO's School of Accounting provides AACSB-accounting-accredited BSBA-Accounting and Master of Accounting programs that prepare students for success in public and private firms, government and business, and financial or managerial roles as well as professional certifications. Students engage in high-quality and practice-relevant learning experiences provided by experienced, engaging, and well-qualified faculty. Scholarships, internships, and Beta Alpha Psi membership encourage and recognize scholastic excellence.