The 2023 CBA Management Honors & Awards
CBA's Management Department recently published their Spring 2023 Honors and Award Winners. Click the link to read more about each student.
published: 2023/09/07
contact: Melissa Lindell Kozak - Sr. Director of Communications & Marketing, UNO CBA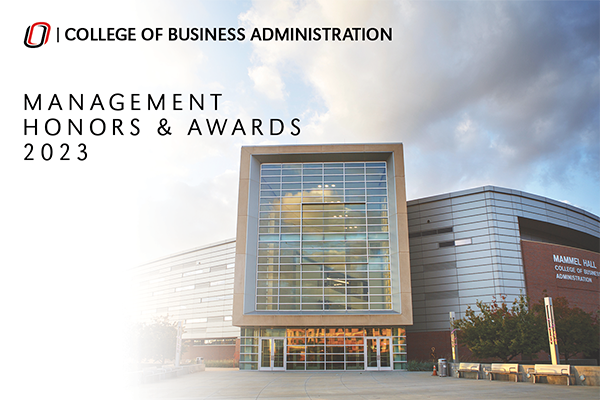 The Management Department has recently published their 2023 Honors and Awards magazine. To read more about the students who are showcased, click here.