University of Nebraska at Omaha Awarded Collaboration Initiative Grant for Partnership with USSTRATCOM
The grant funds collaboration between UNO CBA and USSTRATCOM toward a greater understanding of global nuclear deterrence.
published: 2022/07/11
contact: Rachael Smith - Communication Specialist, UNO CBA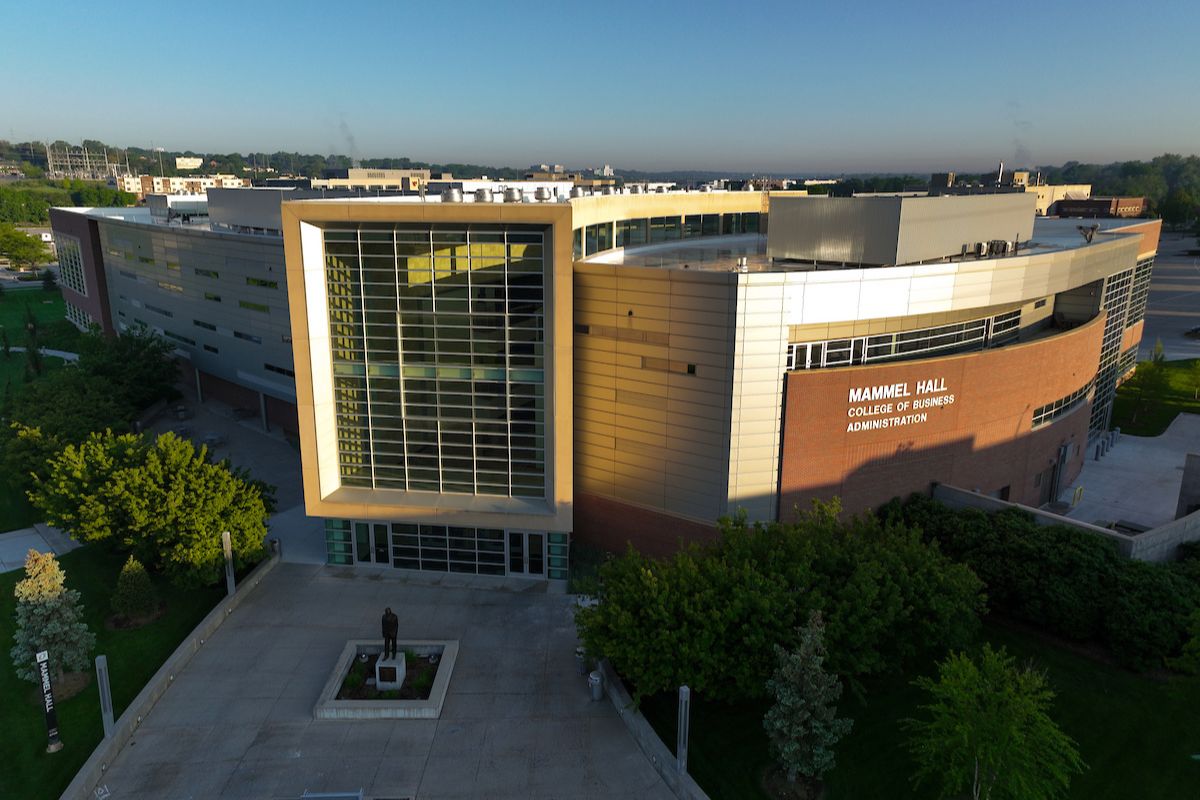 Dr. Dustin White, assistant professor of economics with the University of Nebraska at Omaha (UNO) College of Business Administration (CBA), recently spearheaded a grant application focused on strategic nuclear deterrence in partnership with the National Strategic Research Institute (NSRI). The grant, approved in June 2022, provides funding for UNO's continued partnership with USSTRATCOM.
"UNO is heavily involved in supporting the USSTRATCOM mission of strategic nuclear deterrence through the NSRI, which was created with the goal of streamlining relationships between students, researchers, and USSTRATCOM," said White. "UNO (and the other NU campuses) have so much expertise to share with respect to nuclear deterrence. Our work has recently focused on the new problems resulting from shifting power at the global level."
UNO CBA will contribute faculty and student knowledge toward a greater understanding of how the U.S., Russia, and China impact the stability of global nuclear deterrence as "nuclear peers."
"Are tripolar relations more or less stable? How can we work to prevent nuclear conflict in this environment?," asks White. "A lot of what UNO researchers are doing with USSTRATCOM focuses on helping stakeholders to better understand the current environment."
UNO CBA will use this seed grant to pursue the greater ambition of utilizing game theory and simulation to strengthen USSTRATCOM's capabilities. White believes the college is uniquely poised to be a partner to USSTRATCOM through the pairing of business acumen with defense knowledge. Both groups benefit from the diversity of perspectives during projects.
"I have been working with USSTRATCOM since the year that I came to UNO. It has been one of the most fulfilling things that I have been able to do here, and it would not have happened anywhere else," said White. "This grant in particular will help us to expand the types of expertise available to USSTRATCOM, and has already given me a chance to learn about deterrence strategy in a way that I would not have been able to do otherwise."
White often discusses the importance of these projects in class. When he talks about the partnership, students ask how they can get involved. This has resulted in several UNO CBA students receiving internships with USSTRATCOM via the NSRI.
"As faculty, our job is to find ways to help students learn what they are passionate about, and to create opportunities for them to be involved in those areas," said White. "I get involved in projects with USSTRATCOM in the hopes that I will be able to help more students find their passion, while also providing valuable work to support the mission of USSTRATCOM."
Contact Us
If you have a story idea, news tip or inquiry, please contact:
Lindsey Hasenjager, Director of Social Media and Promotions, College of Business Administration
lhasenjager@unomaha.edu • 402.554.3852