Dr. Phani Tej Adidam Awarded Appointment as a Fulbright Scholar; Prepares to Build Bridges with the World
Adidam will join the Management Center Innsbruck (MCI) in Austria for four months, where he will teach, conduct research, and connect UNO with the global community.
published: 2022/05/18
contact: Rachael Smith - Communication Specialist, UNO CBA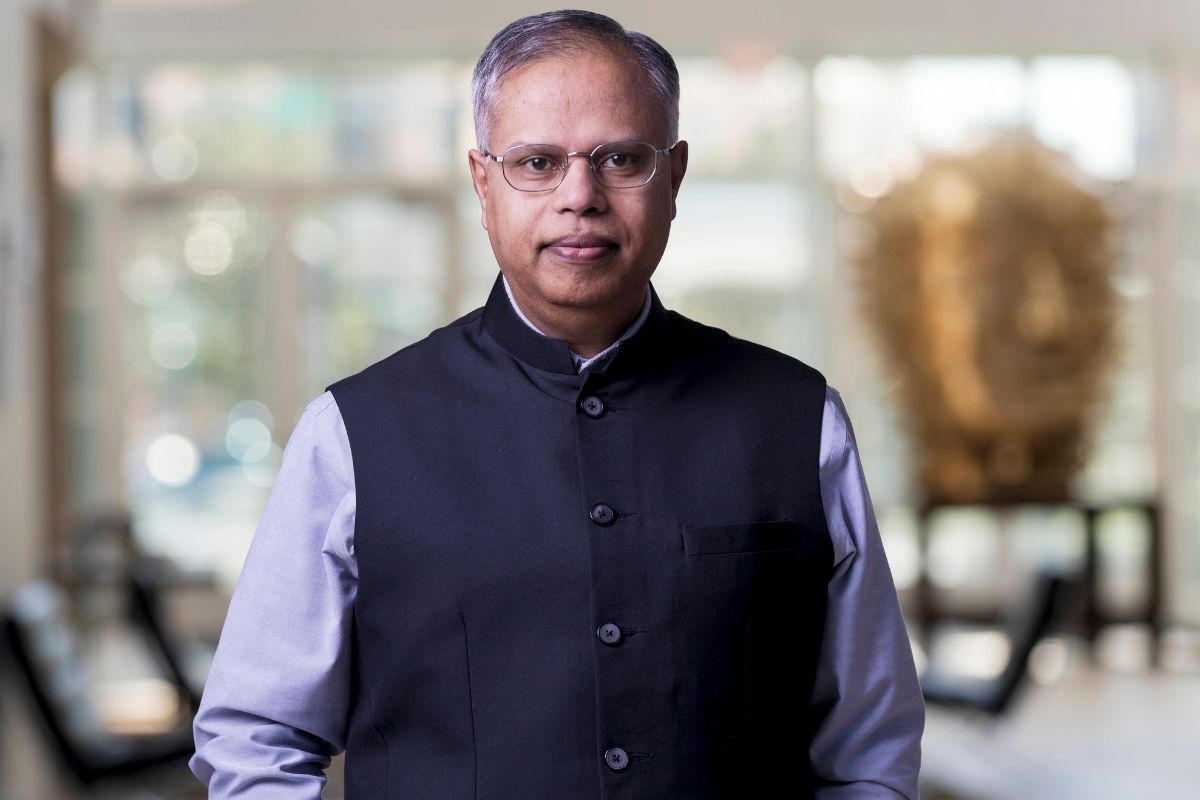 Dr. Phani Tej Adidam, Professor of Marketing & Entrepreneurship at the UNO College of Business Administration, was recently awarded appointment as a Fulbright Scholar and will soon represent UNO on a worldwide scale. Adidam was selected for the prestigious honor due to his experience in understanding and engaging with global communities.
Adidam was distinctly poised for this opportunity after becoming the first Excellence in Global Engagement Award winner by UNO in 2019. He was recognized for classes that emphasize overcoming the challenges of cultural immersion in a host nation – something he also experienced first-hand while spending the early years of his life in Australia.
"I was born in India, and thanks to my parents, I lived in Australia for a few years during the early part of my life. Being an Indian in an alien country during the late 1960s and early 1970s exposed me to the importance of building bridges with different cultures and communities – especially those that are vastly different from ours," said Adidam. "This idea was continuously instilled in me throughout my life as a student, corporate executive, and academic."
Now, Adidam has mentored more than 500 students in expanding the global footprint of several companies based in more than 25 countries. His reach will only grow as a Fulbright Scholar; as part of his appointment, Adidam will teach and conduct research at the Management Center Innsbruck (MCI) in Austria from September 2022 to February 2023. Adidam will guide students in Sales Management and Marketing of Talent (undergraduate) and Brand Management (graduate).
He'll also be responsible for a brand audit of the Tyrol brand in the post-pandemic world, analyzing the Tyrolean region of Austria and Northern Italy while guiding two graduate students in their thesis. He hopes to make a direct economic and marketing impact on the tourism prospects of this key Alpine area in Europe.
"Without hesitation, I can say that this scholarship is perhaps the highlight of my academic career (on par with achieving tenure and promotion here at UNO). CBA has had the pleasure of having four Fulbright Scholars in the past 50 years, and I am honored to join this select group of CBA Faculty," said Adidam. "Via this program, I will be able to immerse deeply in the Austrian culture and learn new ideas regarding how to connect and engage with millennials and a diverse group of international students in a better manner."
Ultimately, Adidam wants to create a legacy of "respecting multiple cultures across national boundaries." His time in Austria will allow him to build and strengthen relationships with various business schools and programs worldwide, contributing significantly to his mission and bolstering UNO's contributions upon the global stage.
Congratulations, Dr. Adidam – the UNO College of Business Administration is incredibly proud of your achievements!
Contact Us
If you have a story idea, news tip or inquiry, please contact:
Lindsey Hasenjager, Director of Social Media and Promotions, College of Business Administration
lhasenjager@unomaha.edu • 402.554.3852