Danyell Price, CBA Undergrad, Works to Diversify Real Estate at UNO
Price is the President of the Rho Epsilon Real Estate Club and UNO's Black Excellence organization. In both roles, she seeks to empower and recruit students of color.
published: 2022/04/14
contact: Rachael Smith - Communication Specialist, UNO CBA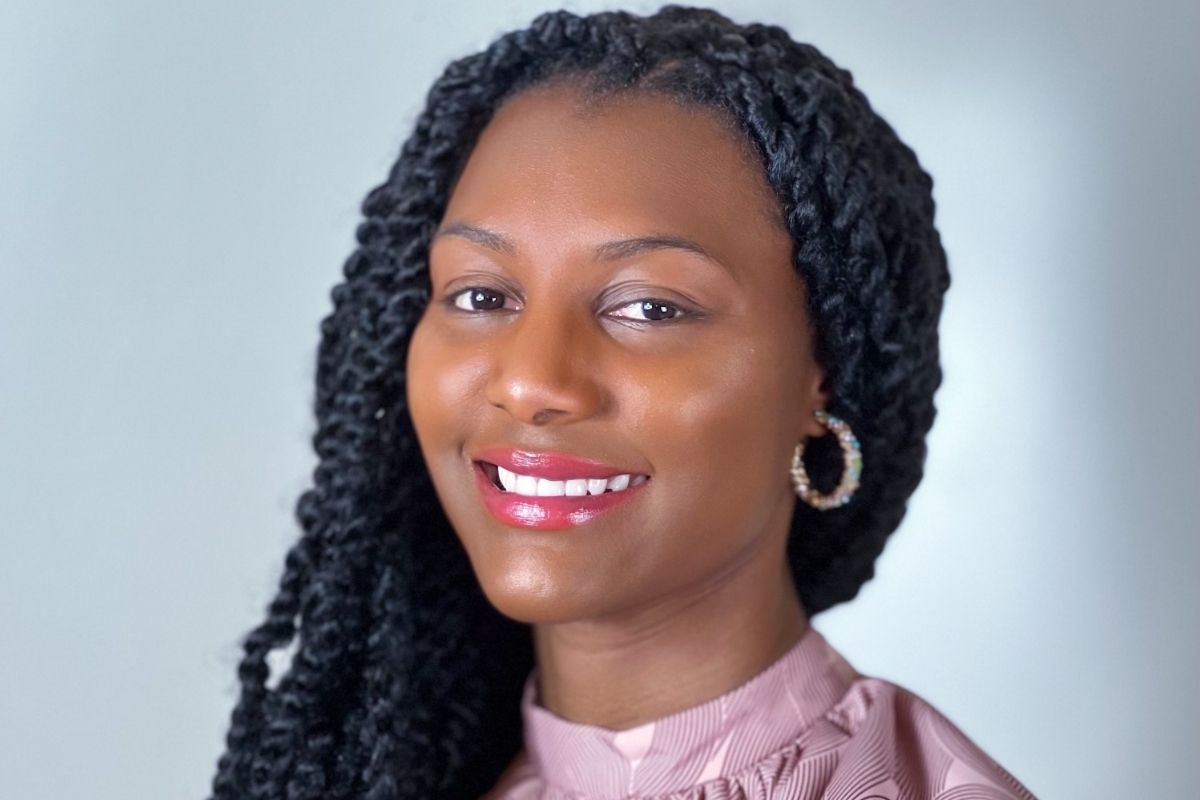 Danyell Price, a UNO College of Business Administration (CBA) undergraduate with concentrations in Business Administration, Spanish, and Real Estate and Land Use Economics, isn't getting her education just for a career. She's committed to her goal of recruiting, empowering, and ultimately hiring people of color in the real estate field at both UNO and in Omaha.
Price's time at UNO has been characterized by achievements. She's been recognized on both the Dean's List and as a recipient of the Buffet Scholarship. She's also the first Black President of Rho Epsilon Real Estate Club at UNO. Since adopting her leadership role, her priority has been encouraging students of color to feel empowered when working in the field. She's also seeking to bolster the club's social media presence to reach more employers and students during the COVID-19 era.
"My goal is to recruit more students of color, which is important to Rho Epsilon because the field will be more inclusive of minorities. I also want to demonstrate the importance of real estate investment in all communities," said Price. "For me, to be president of Rho Epsilon shows my commitment to the minority community, beyond my role as President of Black Excellence."
As Price mentions, she's also President of UNO's Black Excellence organization. She's responsible for communicating with other organizations, delegating tasks to officers, coordinating events, and empowering young leaders to participate.
"My primary goal for Black Excellence is to facilitate collaboration among African American and African cultures for a stronger Black community on campus. This goal is important to me because the Black community will become stronger if we appreciate and support each other," said Price. "In addition, my goal as president is to make sure we are constantly in the motion of helping others. Whether that looks like volunteering and helping younger children, or celebrating other cultures that we work closely with on campus. The group finds success because we hold each other accountable. As a group, we understand the value of our goals, and the value motivates us to achieve and grow."
She anticipates graduating in May 2023, at which point she hopes to take on a leadership role that allows her to encourage young women in the Omaha community. She also plans to extend her knowledge to establishing a real estate firm that supports minority agents.
In all her efforts, Price is driven by the knowledge that she can "do anything without limits" – an attitude she wants to encourage in her fellow students.
"Even with obstacles in my way, there is no room to dwell on a bad situation. Instead, I look ahead and move forward to crush more goals," said Price. "This is also a piece of advice I would give to students. Get involved as much as you can on campus, and collaborate. Following this advice will expand your network, as who you know becomes more powerful than what you know. I would also suggest that students do not hesitate to ask questions about anything that is on your mind."
Price encourages connections on LinkedIn and invites conversations about the importance of her efforts on campus. We're proud to have Danyell making a difference in our CBA community!