UNO's Executive Education Offers Several Programs for Career Advancement
Take advantage of SAC funds and register for one of the following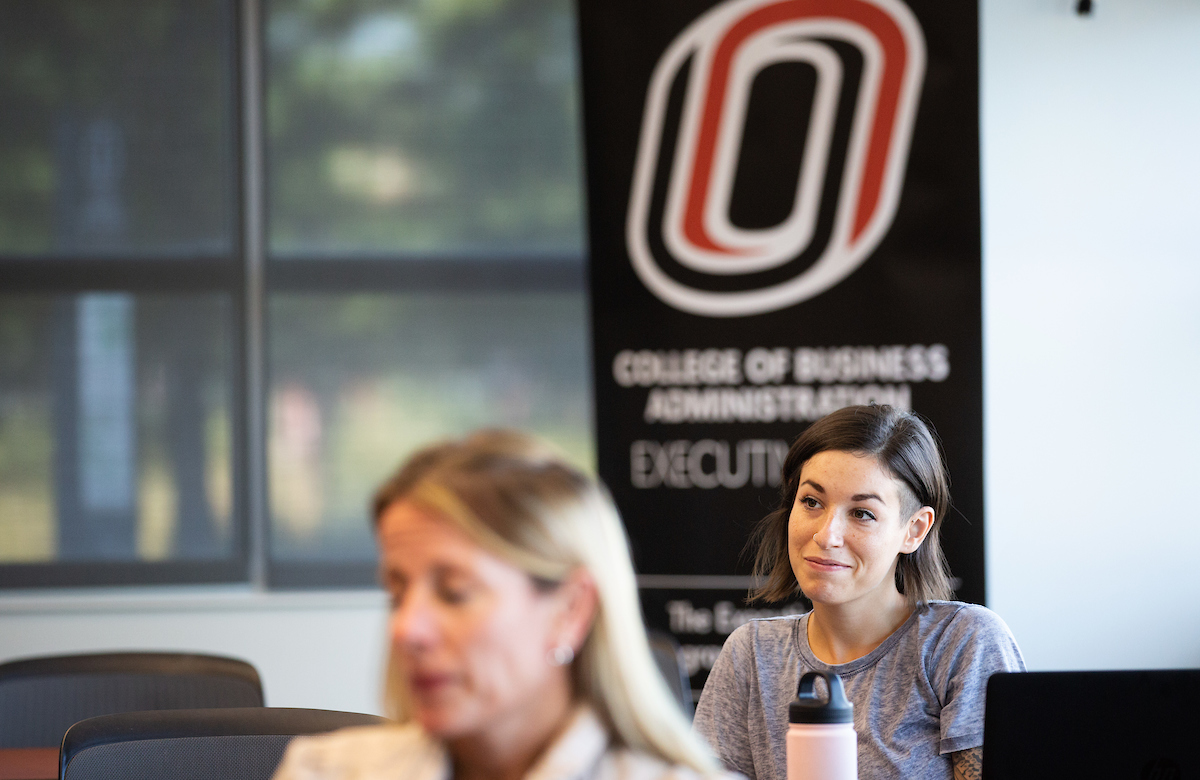 Mini MBA Program
Boost your business acumen and leadership skills with UNO's 5-session Mini MBA Non-Degree Certificate Program, where faculty emphasize real-world APPLICATION of knowledge and tools back into your workplace. Learn how to apply key business topics to your own career through interactive classes where you learn from professionals across the Omaha Metro.
The Spring 2021 program begins April 1 and will be held synchronously via Zoom.  The Fall 2021 session begins September 30 and will be held in person with the option to attend via Zoom.
UNO employees receive a special program price of $2,000.
Strategic Sales Management Certificate Program
This course helps participants understand the differences between the sellers' and customers' needs while providing accountability to achieve mutual results.  Whether they are the sellers' internal top-down and bottom-up goals or the customers' external growth targets, both positions need to be acknowledged and addressed. Attendees will use disruptive strategies and tactics to focus on how they can use these differences skillfully to their competitive advantage.
The Spring 2021 session begins April 9th - participate in-person or via Zoom.
PMP® Exam Prep
Skilled project managers are in high demand. No matter where you are in your career, if you manage projects, a PMP® certification tells employers, peers, and the world that you know what you are doing in project management.  A new version of the PMP exam launched on Jan 2, 2021.  Attend this course to find out what changed and prepare for the new exam.
Instructor-led classes begin on June 10. 
Safety Leadership Certificate
Strong leaders are the cornerstone of safe world-class organizations. Leaders demonstrate commitment and conviction towards improved decision making, risk reduction, best practices, safety management systems and performance measurement. The Safety Leadership Certificate from the University of Nebraska Omaha and the National Safety Council, Nebraska will help develop your leadership mentality and give you the skills to become a better safety leader.
Instructor-led classes begin on August 6. 
---
For more information and to register for any of these programs go to unomaha.edu/college-of-business-administration/executive-mba/executive-education/index.php
To apply for SAC funds, go to unomaha.edu/staff-advisory-council/professional-development/index.php
Contact Us
If you have a story idea, news tip or inquiry, please contact:
Lindsey Hasenjager, Director of Social Media and Promotions, College of Business Administration
lhasenjager@unomaha.edu • 402.554.3852