CBA Alum and Entrepreneur Alissa McMahon's Business Soars to New Heights
When UNO CBA alumna Alissa McMahon launched her boutique clothing business with fellow students Kat Slump and Keegan Mahoney in 2017, it was originally a side hustle while the trio completed school. After Slump and Mahoney graduated on to other adventures, McMahon knew she wanted to hang on to their business, called Mauve, and take it to new heights.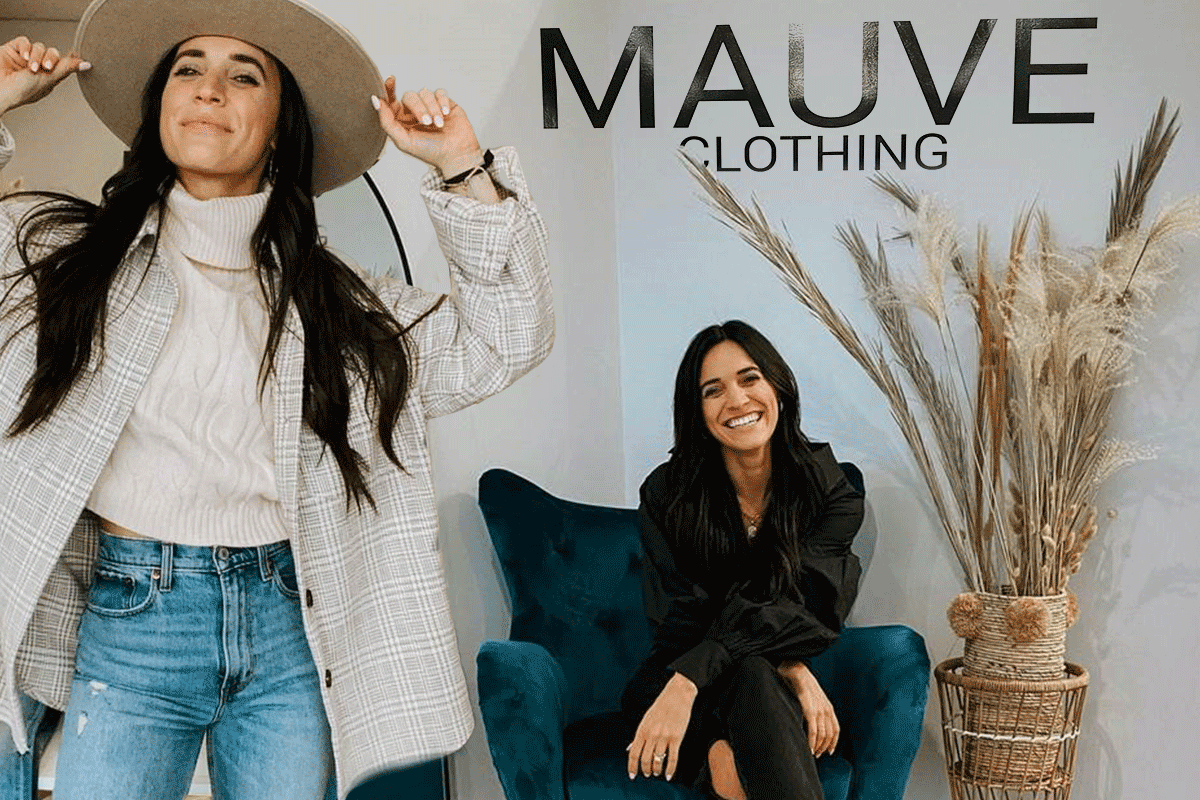 McMahon relaunched Mauve in 2019 with an emphasis on instilling confidence in women through their experience and options at the boutique. Using techniques learned from marketing and management classes at CBA – she says she recalls techniques from her marketing coursework almost daily – McMahon built Mauve's online presence and garnered a solid customer following. Now, just a year and a half after the relaunch, Mauve has opened a showroom – pulling off the feat of sustaining a physical location even during the COVID-19 pandemic.
To take Mauve to its newest levels of success, McMahon has continued her entrepreneurial education. She learns from other entrepreneurs and participates in online classes whenever possible. Above all, she views all of her entrepreneurial experience as valuable, leveraging insights from the first years of her business into strategies for the future. This hands-on technique is something she recommends to all young entrepreneurs.
"I would tell any young entrepreneur to just go for it! No one is ever 100% ready and you'll never have all the knowledge, as you learn so much just from the first-hand experience," said McMahon. "Find a mentor who is also in the entrepreneurial space, learn as much as you can about that part of business, and just go for it!"
This attitude has paid off for McMahon, who adapted her business model to the pandemic and used it to Mauve's advantage. The business now enjoys both a thriving online presence and loyal in-person customers, who have enjoyed the showroom since its opening in November 2020. McMahon has every intention of keeping up the momentum.
"My goals for Mauve are to continue our online growth, as well as opening another store!" said McMahon. "We have seen so much growth through our Instagram, so that is how we plan to achieve expansion. We also plan to continue collaborating with other businesses to always be spreading the word!"
---
You can explore Mauve's continued growth on their Instagram at @heymauve or at heymauve.com. Visit their showroom at 11430 Davenport Street in Omaha.