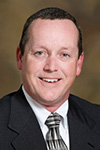 Dr. Christopher B.R. Diller
---
email:
office:
MH  332V
office phone:
note:
This profile is pulling in data from Digital Measures. Postings on personal websites or social media do not indicate that the individual is speaking on behalf of UNO.
General Information
Biography
Dr. Christopher B.R. Diller joined the College of Business Administration as an Instructor in Fall 2015. Chris earned a Ph.D. in Management Information Systems from the Eller College of Management at the University of Arizona, and earned two graduate degrees (an MBA and an MS in Decision & Information Science) from the University of Florida. Prior to joining CBA, he served in the School of Interdisciplinary Informatics at UNO's College of Information Science and Technology.Chris has over a decade of corporate management- and executive-level experience where his responsibilities included: Marketing, advertising, IR/PR, IT, strategic planning, change management, operations research, and creative/multimedia production departments.
Teaching Interests
Dr. Diller currently teaches Management Information Systems, Principles of Collaboration, and Negotiation Strategies.
Research Interests
Dr. Diller's research interests include: Dynamic collaboration, collaboration for large groups, group decision support systems (GDSS), group support systems (GSS), rapid screening technology, innovation, change management, economics of informatics, data fusion, decision support systems, and strategic system development methodologies.
Service Summary
Chris is recognized as a world-class facilitator, with over 25 years of practical experience in collaboration science, helping groups develop effective solutions to a broad array of highly complex, time-sensitive challenges. His results-driven focus and flexible process-based approach are the hallmarks of his facilitation practice, the result of designing and conducting hundreds of collaborative sessions for corporate, government, education, and charitable organizations worldwide. He is also a versatile motivational speaker, commonly invited to address topics including innovation, automation, change management, transformational leadership, and organizational empowerment strategies.