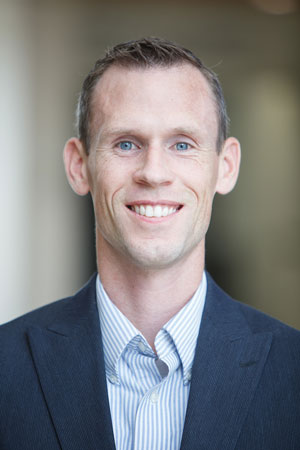 Dr. Brent B Clark
Management, Assistant Professor
---
email:
office:
MH  303F
office phone:
personal website:
note:
This profile is pulling in data from Digital Measures. Postings on personal websites or social media do not indicate that the individual is speaking on behalf of UNO.
General Information
---
Biography
Prior to entering academia, Brent spent 5 years in industry working as an actuary at Lincoln Financial Group, a financial analyst at Zions Bancorporation, and a program analyst at Orbital ATK. He also taught Spanish for 2.5 years.
Teaching Interests
Brent primarily teaches Business Strategy (undergraduate and graduate), but also has teaching interests in Managing Technology and Innovation and in Entrepreneurship.
Research Interests
Brent's primary research involves the impact of technology on decision makers and organizations. He also researches entrepreneurial uncertainty and strategic judgment. His work has been published in the Academy of Management Review, Organization Science, the Journal of Business Research, the Journal of Business and Psychology, and others.
Service Summary
Brent is an active participant in the Academy of Management (AOM) and the Strategic Management Society (SMS). He reviews for a number of journals and currently serves as the vice chair of the University Committee for Research and Creative Activity (UCRCA) and a member of the Technology and Educational Resources Committee (TERC).
Education
BS, Brigham Young University, Provo, UT, Statistics, 2004
MBA, Brigham Young University, Provo, UT, Finance, 2008
Ph D, University of Missouri, Columbia, MO, Business Administration, 2013
Scholarship/Research/Creative Activity
---
Selected Publications
Packard, Mark, Clark, Brent. 2019. On the Mitigability of Uncertainty and the Choice between Predictive and Non-Predictive Strategy, Academy of Management Review, forthcoming.
Dunne, Timothy, Clark, Brent, Berns, John. 2019. The Technology Bias in Entrepreneur-Investor Negotiations, Journal of Business Research, 105, 258-269.
Clark, Brent, Robert, Christopher, Hampton, Stephen. 2016. The technology effect: How perceptions of technology drive excessive optimism, Journal of Business & Psychology, 31, 1, 87-102.
Packard, Mark, Clark, Brent, Klein, Peter. 2017. Dynamic Judgment, Uncertainty Transitions, and the Entrepreneurial Process, Organization Science, 28, 5, 840-856.
Clark, Brent, Barney, Chet, Reddington, Tyler. 2016. The Ethical Implications of Using Genetic Information in Personnel Selection, Ethics & Behavior, 26, 2, 144-162.