I am the ROI: Carri Collins
Meet a Maverick who is no stranger to education in the Omaha community.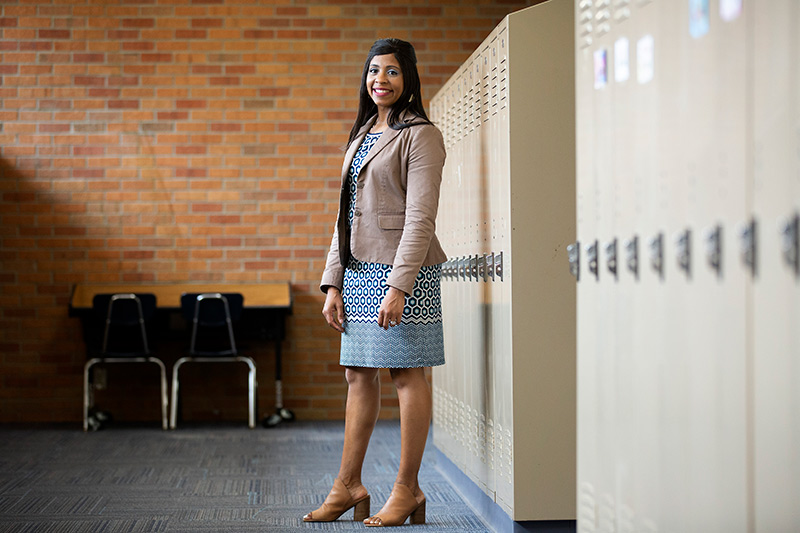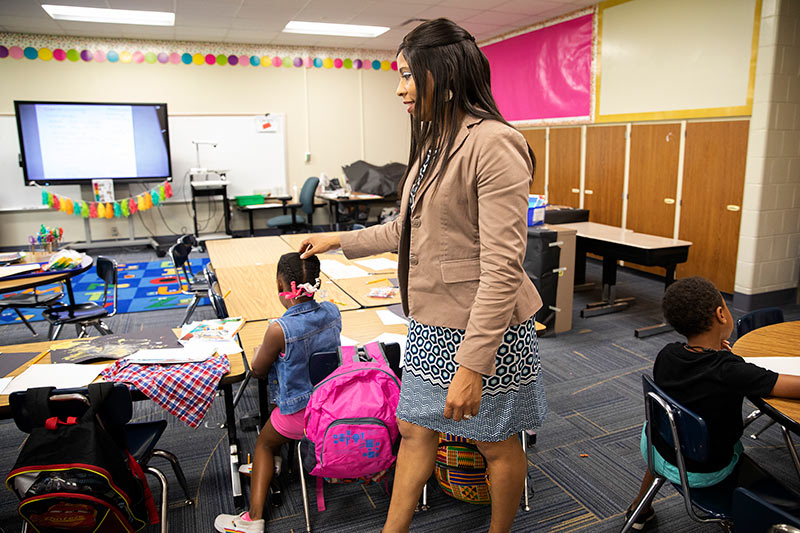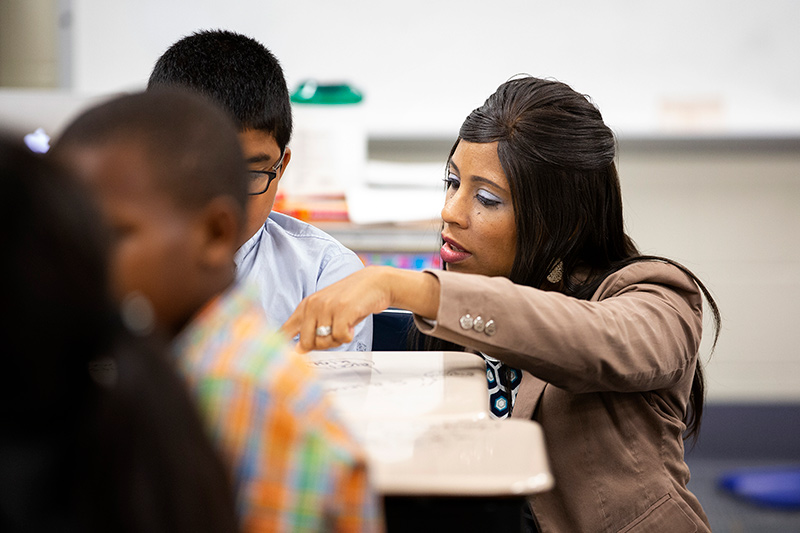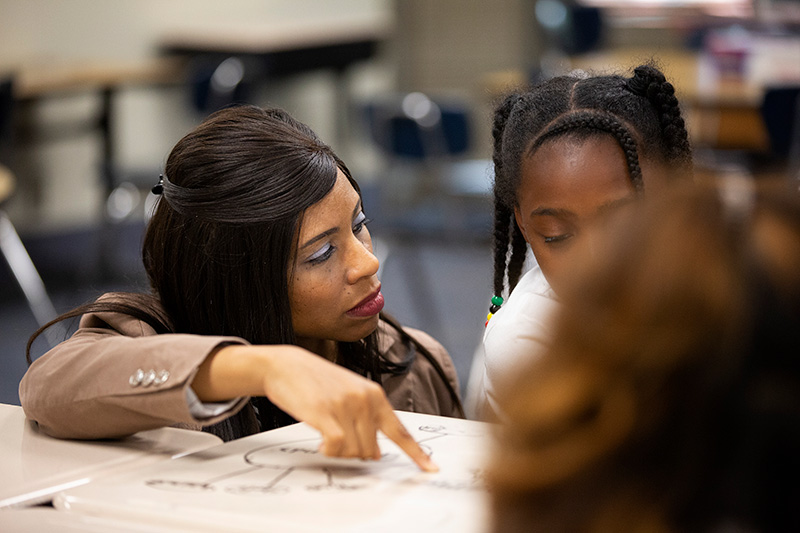 Meet a Maverick who is no stranger to education in the Omaha community.
Carri Collins earned her undergraduate degree in education and graduate degree in educational administration at the University of Nebraska at Omaha (UNO). Her mother was a professor in UNO's College of Education when she was a student. Collins held positions as a teacher and a principal before taking on her current role as a principal supervisor for Omaha Public Schools.
"Without educators, there really is no other profession. It starts with education," she said. "The power of being able to support and teach and inspire children is one that you just become passionate about."
Her passion for education and leadership abilities led this former UNO track and field star to blaze her trail on a new kind of fast track. After earning her bachelor's degree and gaining experience teaching in a classroom for four years, her principal recommended that she explore educational leadership from an administrative perspective.
"[They] really understood the importance of teacher leadership so I was allowed to take on some leadership roles in the school as a teacher," Collins said. "That really sparked my desire to go back and get my educational administration degree."
Collins went on to earn her master's in educational administration from UNO. Her professors made a lasting impact on her and she never felt like she was just another student. "I always felt like I was a valued learner," she said. "The ability to engage with your professors and feel connected to the work was really valuable to me."
"I had such an amazing experience in my undergrad at UNO that I couldn't have gone anywhere else for my graduate work."
As an educator herself, she knew the importance of putting theory to practice when it comes to a top-notch educational experience. "You can only learn so much in a book when it comes to learning about children and how to support the whole child," she said. "It really takes getting into schools, getting into classrooms, and learning in the field alongside teachers, alongside experts and working with children hand-to-hand, side-by-side.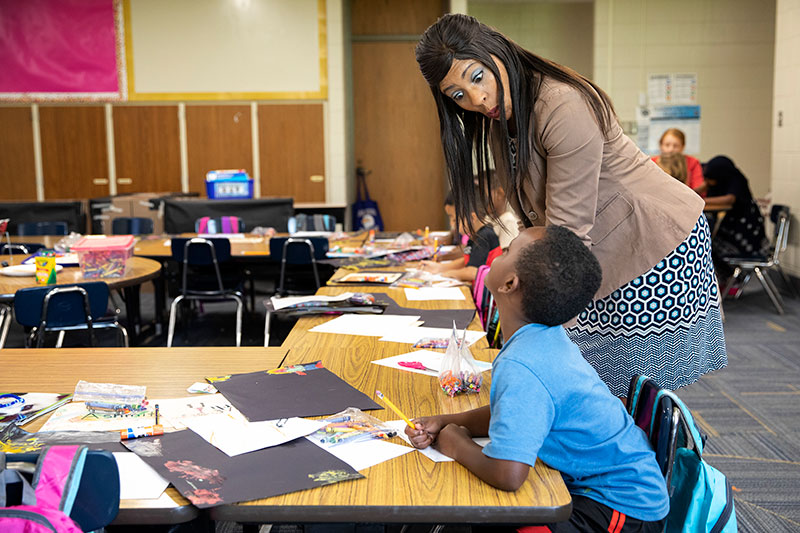 "I would say UNO really allowed for those opportunities to happen throughout the coursework and beyond."
She has seen these opportunities in her own educational journey, but also in the educational journeys of others. Many teachers within Omaha Public Schools classrooms start out as UNO students gaining pre-service experience or as graduate students applying concepts as part of their practicum experience. Collins understands the importance of this experience and noted that the door is always open for UNO students to learn hands-on in the schools she oversees. By gaining experience in a classroom before graduating, students can determine if the level and area they want to teach is a good fit.
Collins is stepping into a new role as a principal supervisor for Omaha Public Schools. She will coach teachers and principals on effectively impacting the academic, social, behavioral, and emotional well-being of students.
It just goes to show that students aren't the only ones learning in elementary school classrooms. "As a principal, you should be an instructional leader getting into classrooms and working with teachers side-by-side to help them grow in their craft," she said.
"Keep learning. Never feel like you've learned enough. Always be open."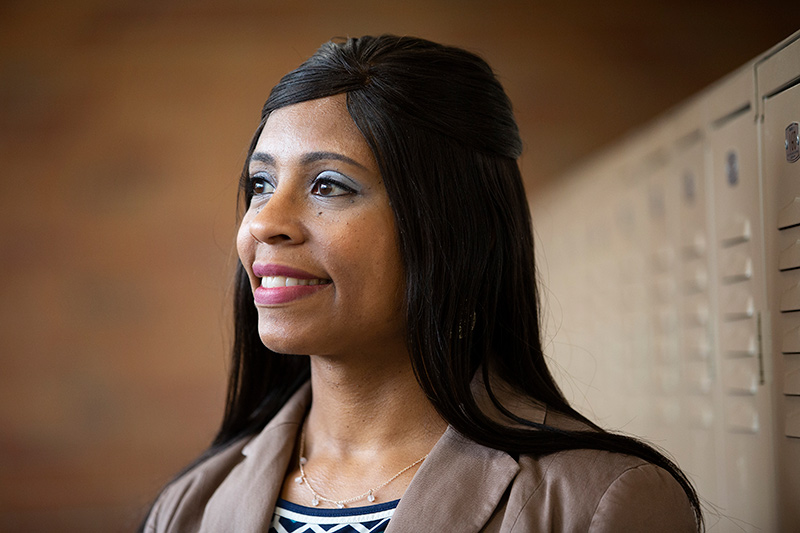 About "I am the ROI"
"I am the ROI" introduces you to alumni whose return on their investment in a UNO education goes far beyond career opportunities. UNO brought out the best in these leaders, change makers and innovators who are making a difference in our communities and enriching our quality of life.
From UNO's Office of University Communications and the UNO Alumni Association, this joint storytelling effort runs July 1 through August 12, 2019 with a new story every Monday.

About the University of Nebraska at Omaha
Located in one of America's best cities to live, work and learn, the University of Nebraska at Omaha (UNO) is Nebraska's premier metropolitan university. With more than 15,000 students enrolled in 200-plus programs of study, UNO is recognized nationally for its online education, graduate education, military friendliness and community engagement efforts. Founded in 1908, UNO has served learners of all backgrounds for more than 100 years and is dedicated to another century of excellence both in the classroom and in the community.
Follow UNO on Facebook, Twitter, Instagram, TikTok, LinkedIn, and YouTube.