I am the ROI: Ivan Gilreath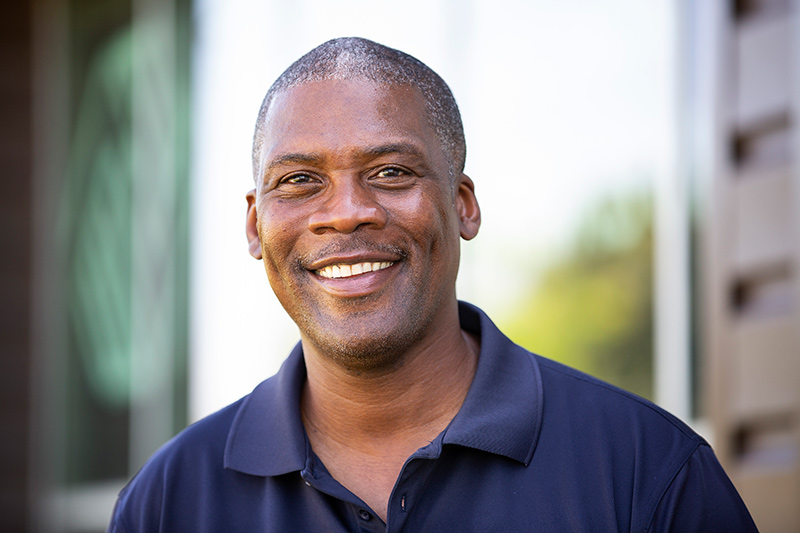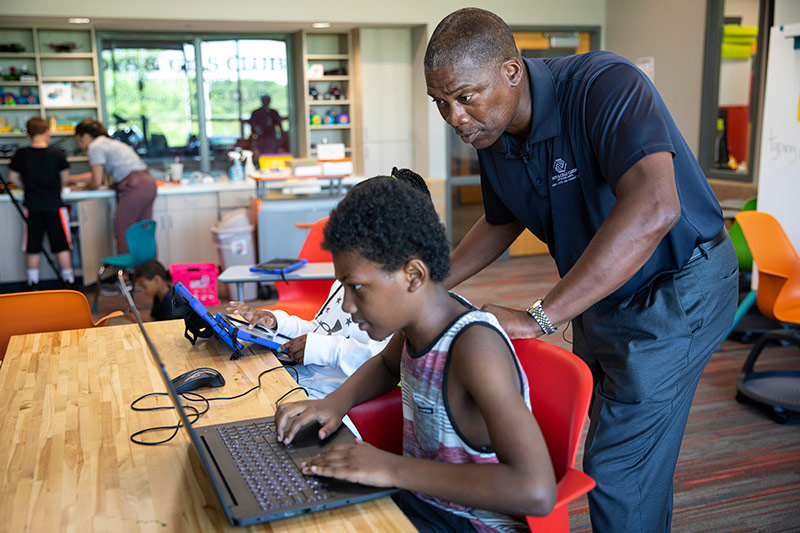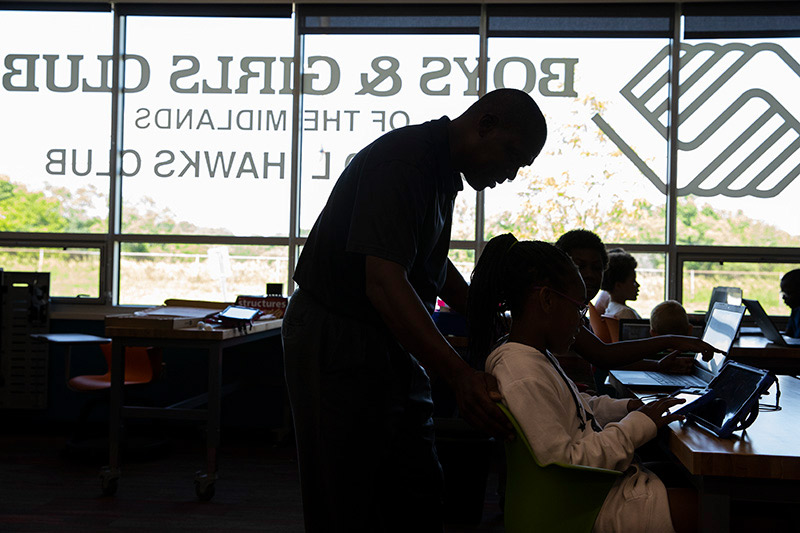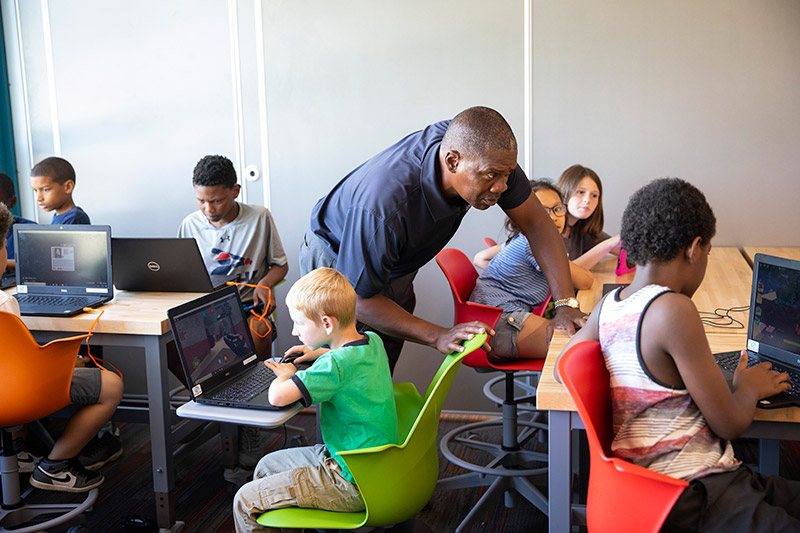 The following profile is part of the "I am the ROI" series. With seven stories on seven Mavericks, "I am the ROI" will introduce you to alumni who are leaders, change makers and innovators.
---
He developed an interest in business as a teenager working part-time at an area McDonald's. The fast food restaurant was all he knew at the time, which led to his dream to own multiple locations. From there, he earned his undergraduate degree in business.
"The good thing about a business degree is that [it] really teaches you a lot of different skills: Accounting, marketing, management, MIS [or management information systems], economics," Gilreath said. "It allows you to really go wherever your career takes you."
Gilreath completed his MBA at a time when graduate coursework wasn't as flexible as it is today. With a wife and newborn son at home, he juggled family life with evening classes, a basketball and mentoring program for kids, and his professional career — not a small task considering the academic rigor of UNO's MBA program.
"I really can't remember a bad professor that I had when I was doing my MBA – not because they were easy – it's because they were rigorous, they were hard, yet they were fair and they helped you in whatever you needed," Gilreath said.
His passion for business intersected with his heart for children as he came to the Boys & Girls Club of the Midlands. Gilreath's father left home soon after he was born. His upbringing in a single parent household led to his passion for those he calls "underdog kids."
"I've always sought those kids out," he said. "Everybody knows the really bad kids, and everybody really knows the athletic kids. Everybody ignores the kids in between."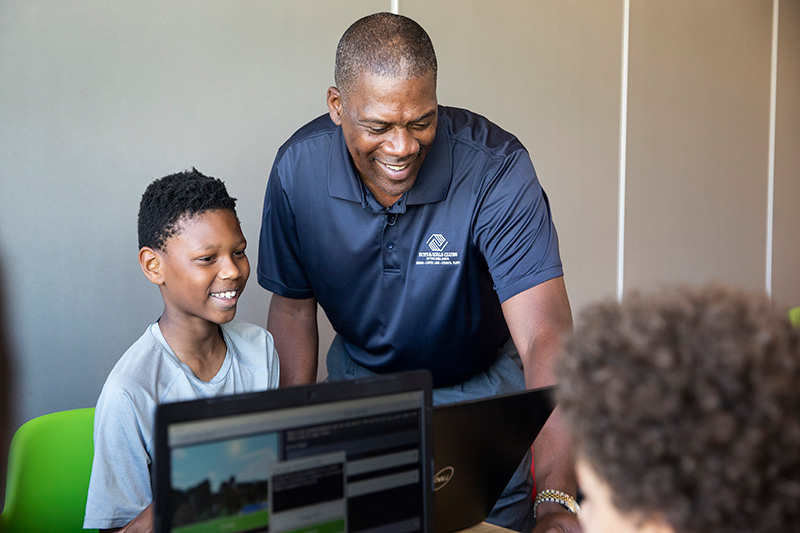 Every child that comes into contact with Gilreath learns about the value of education, hard work, dedication and integrity. Through the Boys & Girls Club of the Midlands, hundreds of thousands of dollars in scholarships are given to teens who otherwise might not have the chance to pursue higher education.
Gilreath said awardees keep their scholarships as long as they keep their grades up in college, regardless of their academic performance in high school.
Each scholarship is worth $10,000 and Gilreath reminds students that this kind of money goes much further at UNO than at many other universities, especially those out-of-state.
"You get tremendous, top-notch value for going to UNO," Gilreath said.
UNO's high-quality academics and faculty, accessibility, affordability and active engagement in the community make Gilreath proud to be a Maverick and happy to recommend UNO to anyone considering advancing their education.
"You couldn't beat it and I put my UNO MBA up against any MBA. Any MBA anywhere in the country... I'm extremely proud to say that I'm a graduate of the University of Nebraska at Omaha."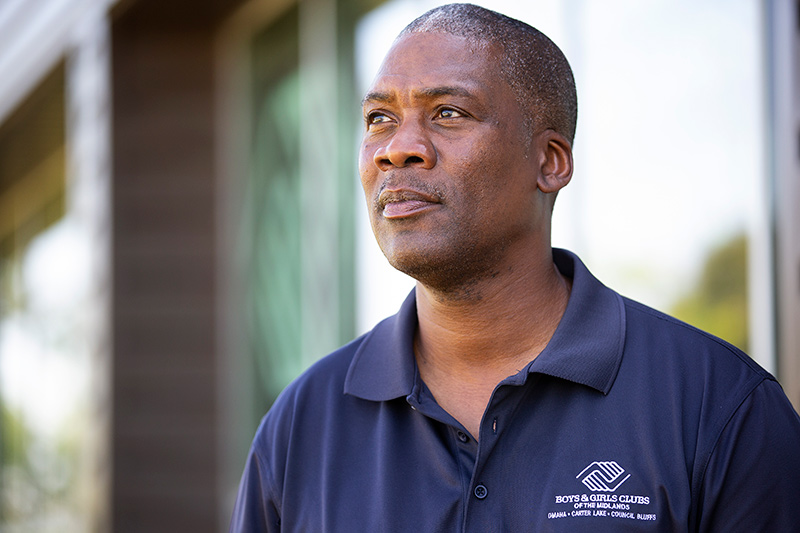 About "I am the ROI"
"I am the ROI" introduces you to alumni whose return on their investment in a UNO education goes far beyond career opportunities. UNO brought out the best in these leaders, change makers and innovators who are making a difference in our communities and enriching our quality of life.
From UNO's Office of University Communications and the UNO Alumni Association, this joint storytelling effort runs July 1 through August 12, 2019 with a new story every Monday.



About the University of Nebraska at Omaha
Located in one of America's best cities to live, work and learn, the University of Nebraska at Omaha (UNO) is Nebraska's premier metropolitan university. With more than 15,000 students enrolled in 200-plus programs of study, UNO is recognized nationally for its online education, graduate education, military friendliness and community engagement efforts. Founded in 1908, UNO has served learners of all backgrounds for more than 100 years and is dedicated to another century of excellence both in the classroom and in the community.
Follow UNO on Facebook, Twitter, Instagram, TikTok, LinkedIn, and YouTube.