I am the ROI: Jeanee Weiss
In her time as CEO of a local nonprofit, Weiss' interactions with board members who came from business backgrounds led to her feeling as though something was missing.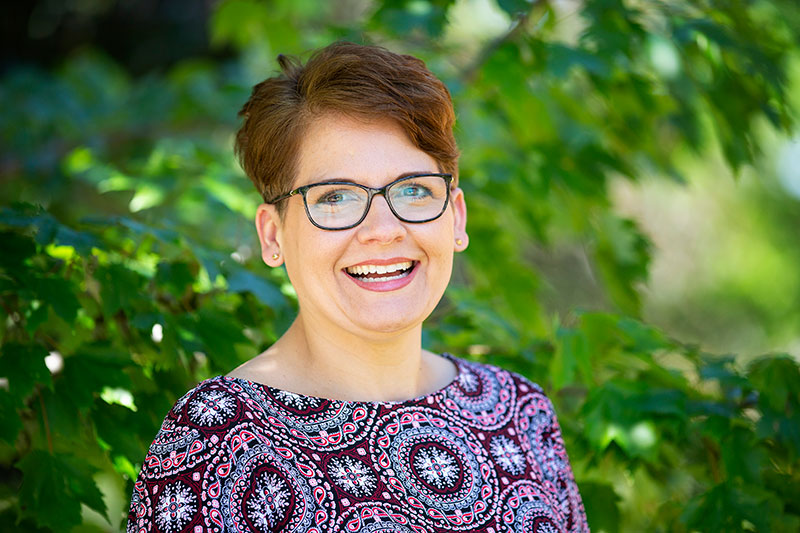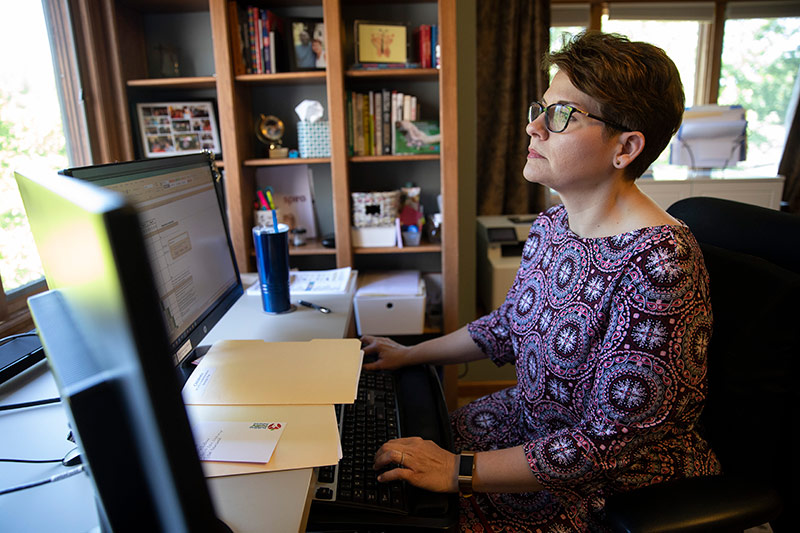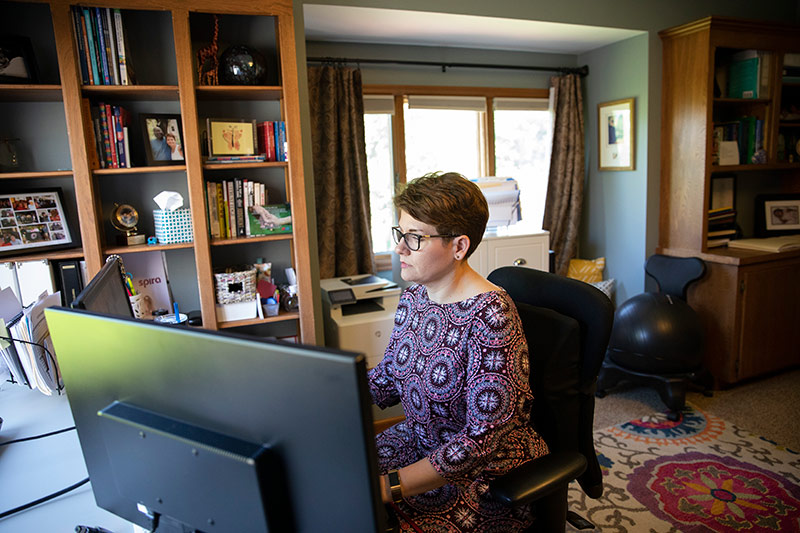 The following profile is part of the "I am the ROI" series. With seven stories on seven Mavericks, "I am the ROI" will introduce you to alumni who are leaders, change makers and innovators.
---
In her time as CEO of a local nonprofit, her interactions with board members who came from business backgrounds led to her feeling as though something was missing.
"All my board members were from the corporate world, and so there was a different language that they spoke that was beyond what I had prepared for professionally," Weiss said. "The language that they used was different and the types of questions that they asked came from a different place."
A desire to bridge the gap between her knowledge of the nonprofit sector and the corporate world led Weiss to pursue her Executive Master of Business Administration (EMBA) from the University of Nebraska at Omaha (UNO).
Weiss chose the EMBA program within UNO's College of Business Administration (CBA) because of the program's reputation, flexible on-campus class offerings, networking potential, leadership development, and application-based learning.
Word-of-mouth played a role in her decision as well. "There were several within the health care sector that I had run into and that I have worked with that are products of the EMBA program," she said. "They were all very complimentary of their experience and the learning that they brought out of that experience, so reputation was a huge piece for me."
What she found was a supportive learning environment designed for working professionals who are taking classes while still balancing outside obligations and interests. "Their ability to meet students where they are, provide what resources they can, take care of many of the little details that, as a student, can be time consuming – they do those for you," she said. "They really cater to that professional student to make sure that our time and our resources are put where they are needed most."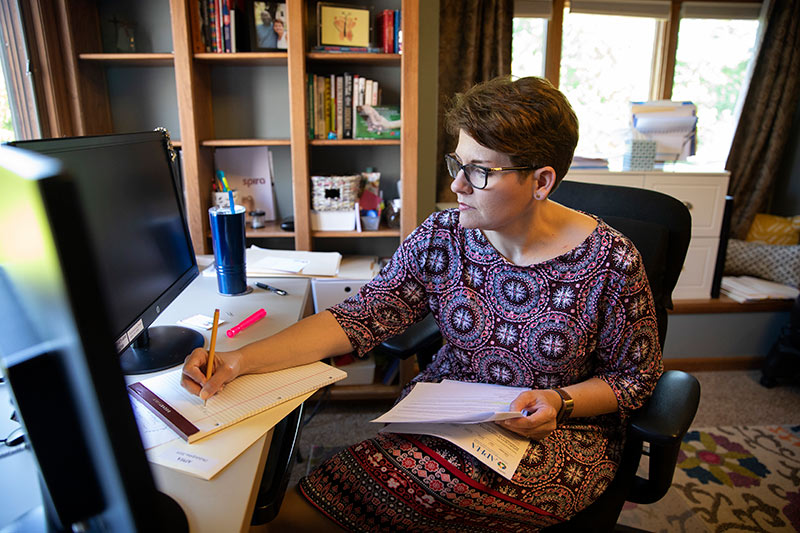 She points to the capstone experience as a highlight of the program. Weiss and her classmates had the opportunity to travel to Africa to apply their skills. They used lessons from the classroom to assist a nonprofit in Tanzania that specialized in working with children with special needs.
The skills she developed and utilized as part of this experience have been invaluable. "That's what I do for a living now," she said. "I'm constantly working different elements of that project into what I'm doing now; pulling from those skills and knowledge that I was able to gain."
Upon graduation, she was presented with an opportunity that she didn't expect. Weiss started her own consulting business called ThriveVentures.
"Starting my own business was not on my radar at all," Weiss said. "This door opened up and, because of the program, I had the confidence to walk through that door and to take on this challenge of starting my own small business."
Her business enables her to combine her professional experience with lessons learned in UNO's EMBA program to help businesses and nonprofit organizations develop strategies and solutions to thrive.
Connections she made in the program have helped her in this new venture. As a one-person shop, her network of classmates has helped serve as a sounding board for ideas. Their input has helped generate new clients for her consulting business and also provided her with new perspectives on challenges and decisions.
The return on investment for Weiss and her classmates was well worth it. "So many of us have moved on either through promotion within their organizations that they were at or they have changed jobs considerably," she said. "I would say fifty to sixty percent of us are in completely different positions than we were when we started the program."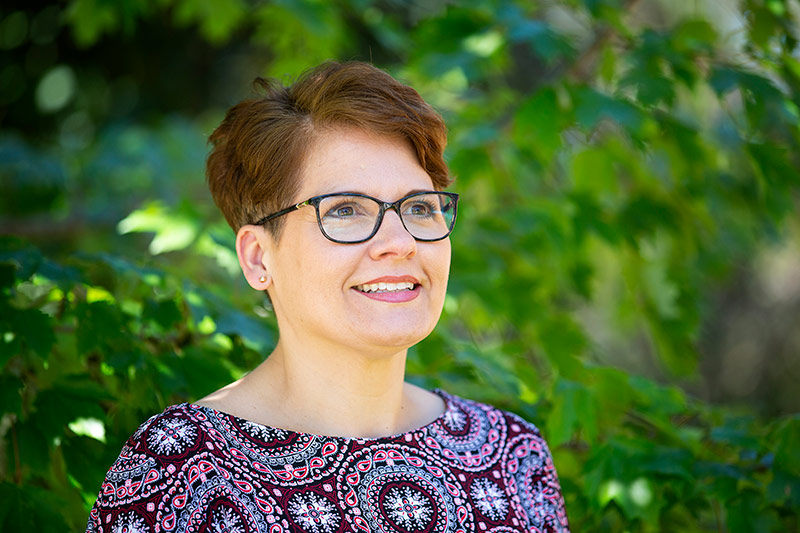 About "I am the ROI"
"I am the ROI" introduces you to alumni whose return on their investment in a UNO education goes far beyond career opportunities. UNO brought out the best in these leaders, change makers and innovators who are making a difference in our communities and enriching our quality of life.
From UNO's Office of University Communications and the UNO Alumni Association, this joint storytelling effort runs July 1 through August 12, 2019 with a new story every Monday.

About the University of Nebraska at Omaha
Located in one of America's best cities to live, work and learn, the University of Nebraska at Omaha (UNO) is Nebraska's premier metropolitan university. With more than 15,000 students enrolled in 200-plus programs of study, UNO is recognized nationally for its online education, graduate education, military friendliness and community engagement efforts. Founded in 1908, UNO has served learners of all backgrounds for more than 100 years and is dedicated to another century of excellence both in the classroom and in the community.
Follow UNO on Facebook, Twitter, Instagram, TikTok, LinkedIn, and YouTube.