I am the ROI: Sarah Brown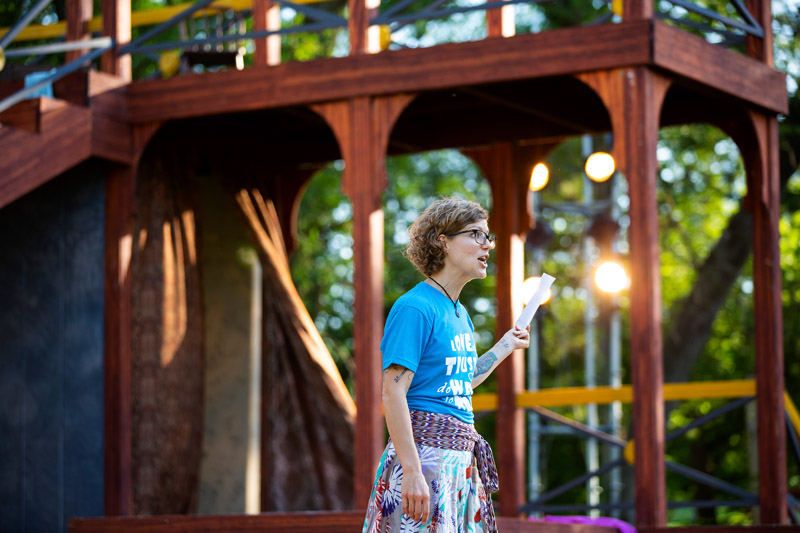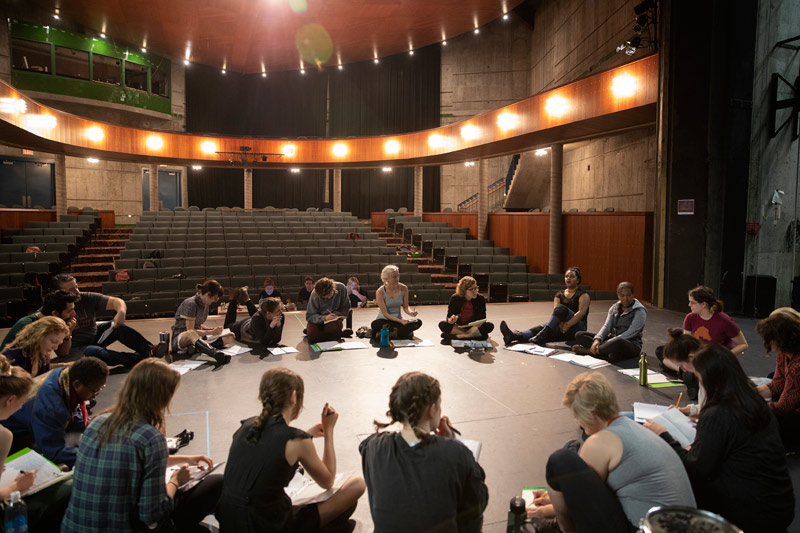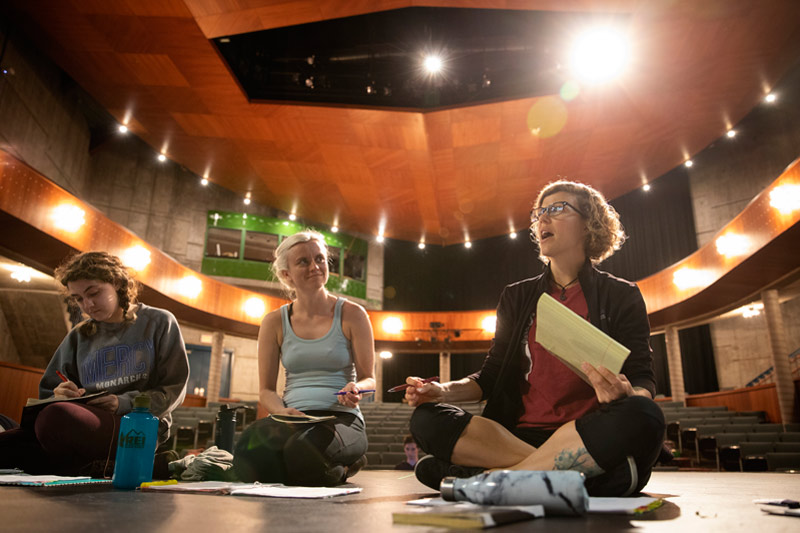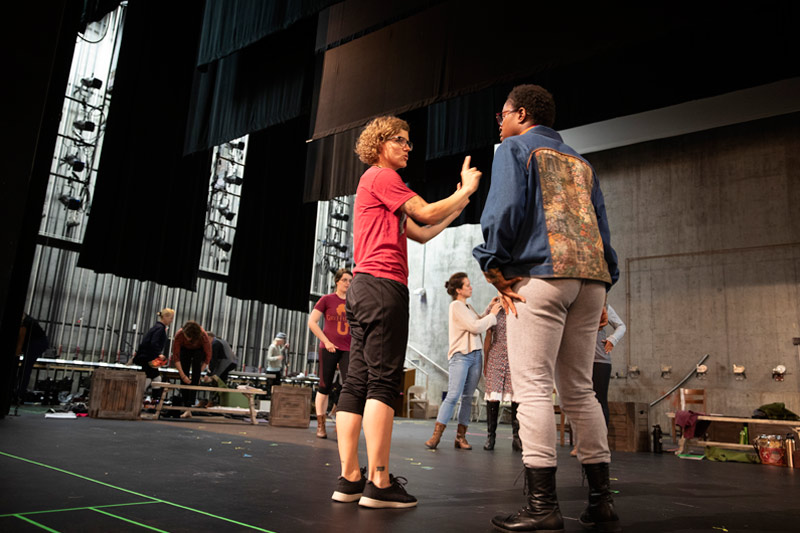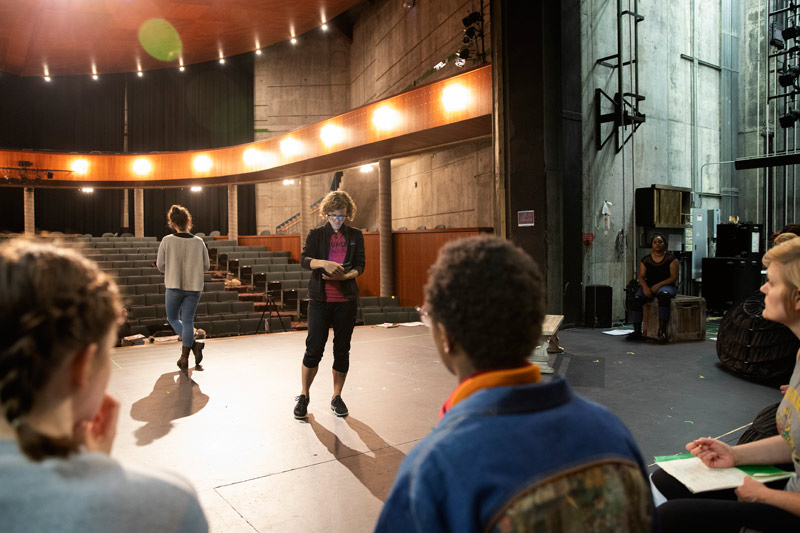 The following profile is part of the
"I am the ROI" series
. With seven stories on seven Mavericks, "I am the ROI" will introduce you to alumni who are leaders, change makers and innovators.
---
Brown's passion for storytelling led to her current position as interim artistic director at Nebraska Shakespeare. She is responsible for artistic decisions, hiring directors and actors, and directing a show of her own at the theatre company's "Shakespeare on the Green" event. The annual event is held next to the University of Nebraska at Omaha (UNO) campus in Elmwood Park.
Her rise through the ranks at Nebraska Shakespeare started with her decision to earn her Bachelor of Arts in Theatre Performance at UNO. She credits UNO's connection with Nebraska Shakespeare for providing her with invaluable work experience, which raised the curtain on her professional theatre production career well before graduation.
"Looking at any good undergrad theatre program, they're partnered with a professional company and usually it's a professional Shakespeare company," she said. "[UNO] is an institution that is about inclusion. I think that working with the university and always working with young students reminds us of that inclusivity and the accessibility that we are looking for with Shakespeare."
Brown chose to earn her undergraduate degree at UNO because of its affordability and accessibility, its quality theatre performance program, and its proximity to where she grew up. She also credits UNO's comprehensive undergraduate degree program for providing her with a well-rounded education that can't be found in other settings. "I've worked with people that have had conservatory degrees that cover just working in theatre and their experiences are a bit limited," she said.
Sign language, environmental biology, and history may not initially sound like fields of study for an aspiring actor, but Brown believes they were crucial. "All of that fed into the work and the art that I was doing, so the fact that UNO provides a liberal arts degree is really important."
Like most every theater major, Brown once dreamed of basking in the lights on Broadway or bowing for the curtain call in Los Angeles. "Then I started to get work in Omaha, and it was dynamic work and it was really exciting," she said. "I said I would stay in Omaha until I stopped getting work and that didn't happen."
"I was very lucky to stay here and work within this community."
Omaha is a community with a thriving arts scene. It is home to a wide range of venues from the intimate setting of the Blue Barn Theatre to the children's-focused Rose Theatre and the Omaha Community Playhouse, which is the largest community theatre in the nation. "UNO is feeding into all of that and provides opportunities for students to have the right skills and the right training to transition into a professional career in Omaha."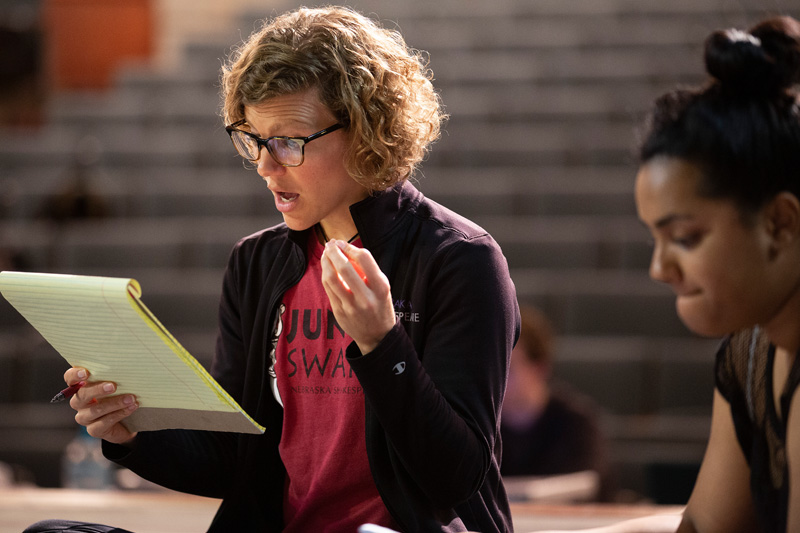 Brown goes over notes with the cast during a Nebraska Shakespeare rehearsal.
She knows from experience. Not only has Brown continued working for Nebraska Shakespeare since graduation, but she works with a team that features fellow UNO alumni who also found opportunities in theatre right here in Omaha. "I'm still working with our scenic designer who is a graduate of UNO, our costume designer is a graduate of UNO that graduated a few years ahead of me," she said. "There is still this network of UNO alumni that is imperative to an artist's career, so those personal connections are really helpful."
For aspiring actors, set designers, artistic directors, directors, producers, stage hands, and more, Brown recommends one thing: Soak it all in. Read as much as you can, see as much theatre as possible regardless of the production, and immerse yourself in the arts.
Who knows? You, too, could end up with a rewarding career in theatre right here in Omaha.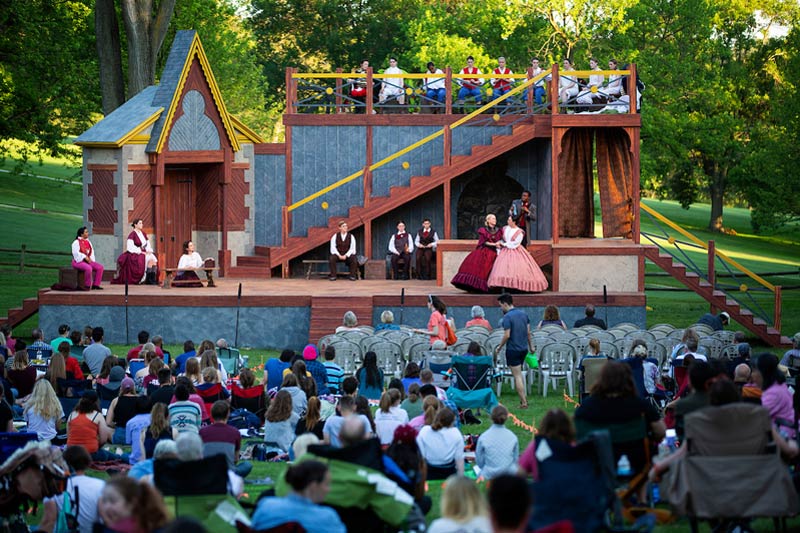 Opening night of "All's Well That Ends Well."
About "I am the ROI"
"I am the ROI" introduces you to alumni whose return on their investment in a UNO education goes far beyond career opportunities. UNO brought out the best in these leaders, change makers and innovators who are making a difference in our communities and enriching our quality of life.
From UNO's Office of University Communications and the UNO Alumni Association, this joint storytelling effort runs July 1 through August 12, 2019 with a new story every Monday.

About the University of Nebraska at Omaha
Located in one of America's best cities to live, work and learn, the University of Nebraska at Omaha (UNO) is Nebraska's premier metropolitan university. With more than 15,000 students enrolled in 200-plus programs of study, UNO is recognized nationally for its online education, graduate education, military friendliness and community engagement efforts. Founded in 1908, UNO has served learners of all backgrounds for more than 100 years and is dedicated to another century of excellence both in the classroom and in the community.
Follow UNO on Facebook, Twitter, Instagram, TikTok, LinkedIn, and YouTube.