Health and Wellness Fair
Presented by the UNO Wellness Center as part of its ongoing effort to inform, educate, and empower the campus community to adapt a healthier lifestyle; Nov. 4.
date: 11/04/21
time: 10:00 AM - 4:00 PM
location: 128 H&K  • maps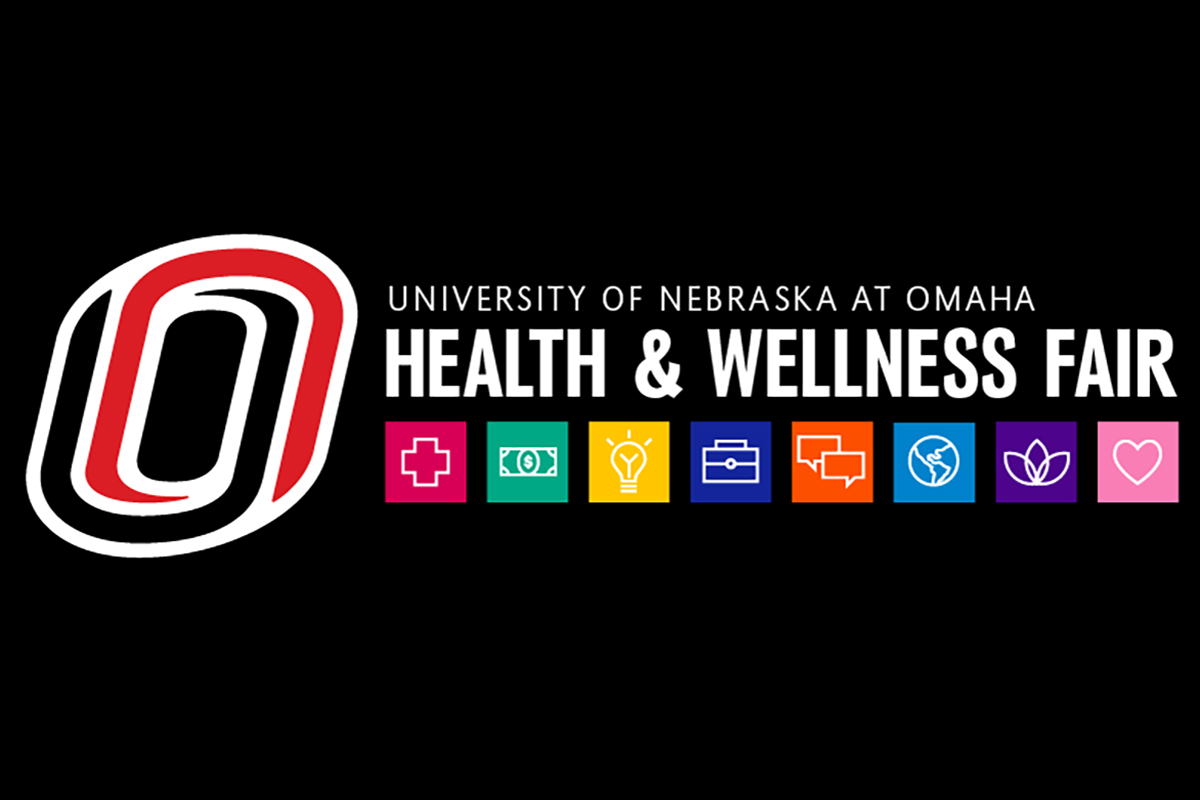 About the Health and Wellness Fair
Thursday, Nov. 4, 2021 10 A.M. - 1 P.M. | 128 H&K
Presented by the Wellness Center as an ongoing mission to inform, educate, and empower the campus community to adopt a healthier lifestyle.
Over 700 students, faculty, staff members, and alumni from the UNO community attend this event each year. This event will feature around 50 vendors, free screenings, door prizes and free giveaways, free chair massage, and the Annual Wellness Blood Screening.
More info:
Know Your Numbers: Blood Screening
The 2021 Blood Screening will be located in H&K 206.
The Blood Screening will only be available on Nov. 4 from 6:30 - 10 A.M. Fasting is required 12 hours prior to your appointment. The day of your appointment you will be required to sign a consent and release form.
Walk in appointments not available and spots are limited.
Pre-registration is required.
Screenings Offered
All lab draws require a 12 hour fast.
Health Screening - Tests included: thyroid, cholesterol, HDL, LDL, triglycerides, glucose and includes tests that detect cell disorders and chemical imbalances for the kidneys and liver.

Health Screen + PSA Male Only - Tests include all the above and the Prostate Specific Antigen (PSA) test for men over 50.

HS-CRP - Recognizing that atherosclerosis (plaques lining the surface of our coronary arteries) involves a chronic inflammatory process has brought greater attention to arterial "inflammation" as a risk factor for heart attack and stroke. HS-CRP is an inflammatory marker.

Hemoglobin A1C - Screening for Diabetes.
Payment Options
Online registration and in person registration at UNO will close on Saturday, Oct. 30 at midnight. Registration at UNO will not be available after this date.
Billing Insurance – No payment at registration; Bring your insurance card the day of the event; it is up to you to confirm your insurance will pay for the wellness blood screening by calling your insurance company. An insurance card is mandatory at the time of appointment. Medicare will not be accepted.

Pre-Pay - Select your appointment time as well as your screening options. Choose the pre-pay option for your screening. Debit or Credit Card required. Insurance reimbursement will not be available.
Volunteers
Volunteers make this event more and more successful every year. Any student, faculty, or staff member interested in helping can email Zach McGee or call 402.554.2008.
Vendor Registration
If you are interested in registering for the Health and Wellness Fair, please email Zach McGee or call 402.554.2008 to be sent your digital invitation and registration link.
You can learn more about UNO's Eight Dimensions of Wellness on UNO's Wellness website.
Contact Us
If you have a story idea, news tip, or other question, please email the UNO News team at unonews@unomaha.edu.