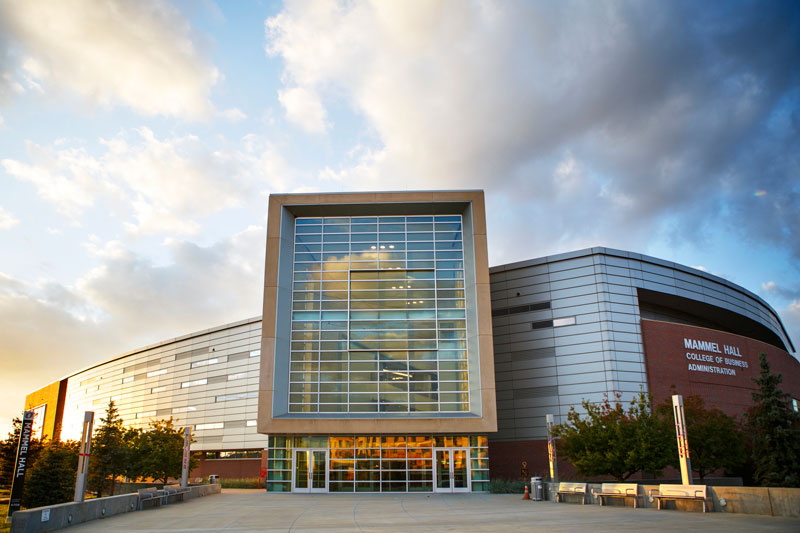 This page is updated monthly and includes links to media mentions of UNO College of Business Administration students, faculty, alumni and events.
---
-From the Omaha World-Herald: The president of Berkshire's National Indemnity Co. of Omaha made remarks at the Value Investors Conference at UNO saying that Progressive Group is Berkshire Hathaway's toughest competitor.
-From the Omaha World-Herald: Also from the Value Investors Conference, Berkshire Hathaway director Ron Olson spoke highly of Intel CEO Brian Krzanich. 
-Girl Scouts Spirit of Nebraska hosts an annual event, artVenture, at Mammel Hall. The Omaha World-Herald wrote a recap about this year's fundraiser, which brought in $160,000.
-The AP reports that UNK will begin a new program that hopes to foster creative thinking and introduce students to the local business community. The article mentions that the new program is modeled after UNO's Entrepreneurial Living Learning Community.  
-The Kearney Hub also posted an article about UNK's new living learning community that's modeled after a similar program at UNO.
-The Morning Sky writes about how UNO's Real Estate program graduates could become the future of Omaha's commercial real estate industry.
-Alumnus Jason Hansen is named the director of commercial banking at American National Bank.
-Alumnus Dan O'Neil is one of the five honorees inducted into the Omaha Business Hall of Fame.
-WOWT and KETV went to Mammel Hall for a waste sort event during UNO's Earth Month.
-UNO baseball (led by CBA alumnus Evan Porter) beat the Huskers 8-7 in Lincoln April 18. It's the Mavs' first win over the Big Red since 1997. 
-The Omaha World- Herald mentions the Value Investor Conference that is taking place at Mammel Hall May 3–4.
-KETV covered a "war games" event at UNO that gives students a look at international diplomacy. Fourteen business students participated, including a team of six that won a $1,000 prize.
-The Gateway wrote a feature on Bob Miles, who created the Genius of Warren Buffett course for UNO's Executive MBA program. Miles also hosts the annual Value Investor Conference at Mammel Hall.
-A group of UNO honors students is using social media to combat hate. They are using the CAB Lab at Mammel Hall to measure the campaign, and management professor Dr. Gina Ligon is overseeing the group.
-The Omaha World-Herald published an article about learning communities offered at UNO, including two from the College of Business Administration.
Contact Us
If you have a story idea, news tip or inquiry, please contact:
Chelsea Bailey, Director of Marketing, College of Business Administration
clbailey@unomaha.edu • 402.554.3852
Our Campus. Otherwise Known as Omaha.
The University of Nebraska does not discriminate based on race, color, ethnicity, national origin, sex, pregnancy, sexual orientation, gender identity, religion, disability, age, genetic information, veteran status, marital status, and/or political affiliation in its programs, activities, or employment. Learn more about Equity, Access and Diversity.
scroll to top of page