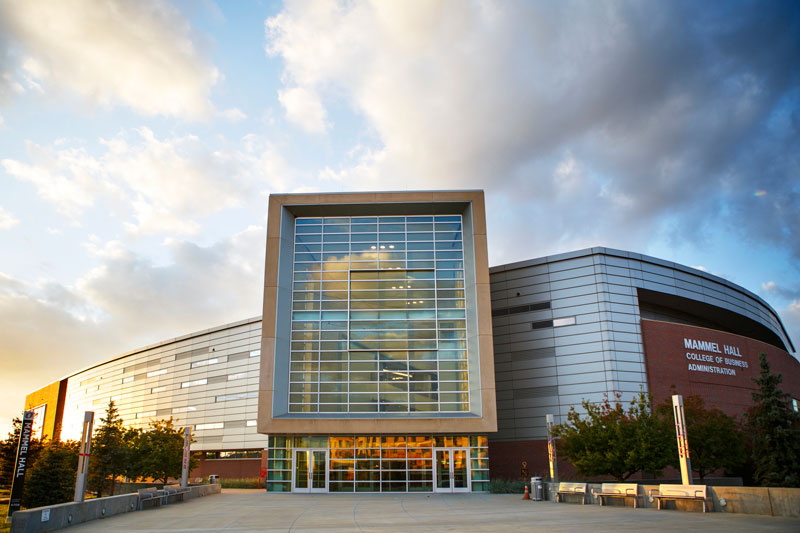 This page is updated monthly and includes links to media mentions of UNO College of Business Administration students, faculty, alumni and events.
- CBA Lecturer, Laura Beal, creator of the KEES program, was highlighted in the Midlands Business Journal for her work in helping students learn the fundamentals of planning and saving.  Read the full article here. 
-The Conversation published an article written by Erin Bass, Ph.D., associate professor of management at UNO, regarding the balance of the ethics and legality of tax evasion. The article has been republished by the Houston Chronicle, Yahoo News, the New Haven Register(New Haven, CT), the Arizona Daily Star (Tucson, AZ) and several other media outlets nationwide.
- "Professor Arthur Diamond on Sustaining Innovative Dynamism," podcast was posted to the Economics for Entrepreneurs podcast site - https://hunterhastings.com/professor-arthur-diamond-on-sustaining-innovative-dynamism/.
-CBA economics professor, Dr. Arthur M. Diamond, Jr.'s op-ed piece "
When New Yorkers Cheered the Wright Stuff
" was published on Sun., Sept. 22, 2019, on p. B5 of the
Davis Enterprise
in California. 
-KNEB reported on a study into the economic impact of the aviation industry on the state of Nebraska. Christopher Decker, Ph.D., Lucas Diamond Professor of Economics at UNO, contributed to the study.
-KMTV interviewed Chris Decker, Ph.D. about restaurants struggling to stay afloat before and during the COVID-19 pandemic.
- EconTalk podcast interviewed CBA economics professor, Dr. Arthur M. Diamond, Jr. about his new book, "Openness to Creative Destruction: Sustaining Innovative Dynamism." A "sneak peak" of the podcast was also featured by Russ Roberts on YouTube.
-KETV highlighted UNO students who study extremists for Department of Defense right here in CBA.
-CBA economics professor, Arthur M. Diamond, Jr.'s book, "Openness to Creative Destruction: Sustaining Innovative Dynamism" is featured in this World-Herald article.
-KMTV interviewed Chris Decker, Ph.D., economics professor at UNO, about the economic impact of COVID-19 on the Omaha area, particularly when it comes to tourism.
-KPTM reported on why you might be spending more at the grocery store. Chris Decker, PhD, professor of economics at UNO, said that when the pandemic began markets limited the number of meat consumers could buy to manage supply and demand, but now prices are starting to increase due to the additional distribution costs put on meat processors. 
-UNO's Genius of Buffett course, is highlighted by KMTV.
-Dr. Adidam is interviewed by KMTV and KETV about former Union Pacific employee searching for next job and the impact of layoffs.
-The Omaha World-Herald reports on Cabela's employees opening an online store and CBA Professor, Dr. Adidam weighs in.
-The Omaha World-Herald reports that Omaha is ranked the best city for college graduates to start their careers.
-CBA professor, Dr. Dale Eesley interviewed by KMTV regarding area businesses riding the economic wave. 
-WOWT published a short note about a group of UNO students who traveled to Washington DC to present their social media campaign. The group is one of three finalists in the "Innovate Against Hate" campus challenge. 
-The World-Herald shared the campus update that former state tax commissioner and CBA alumnus Doug Ewald will serve as vice chancellor for business, finance and business development at UNO and UNMC.
-The University of Nebraska's National Strategic Research Institute earned a new five-year $92 million contract, which will help position UNO as a national leader in research and development to combat terrorist groups and to keep the United States and its allies safe. Dr. Gina Ligon, associate professor of management, is a lead researcher for NSRI and spoke at the press conference in June. KETV and UNO reported.
-UNO's MBA in Healthcare Administration is recognized as a top 10 most affordable program, according to Healthcare Administration Degree Programs.  
-Rotella's Italian Bakery, led by CBA alumnus Lou Rotella Jr., was added to the 2018 Sarpy County Business Hall of Fame.
Contact Us
If you have a story idea, news tip or inquiry, please contact:
Lindsey Hasenjager, Director of Social Media and Promotions, College of Business Administration
lhasenjager@unomaha.edu • 402.554.3852