Brooke Weisheit is UNO CBA's Fourth Consecutive CREW Scholarship Winner
Weisheit was one of only 25 women selected across the country for the prestigious real estate award.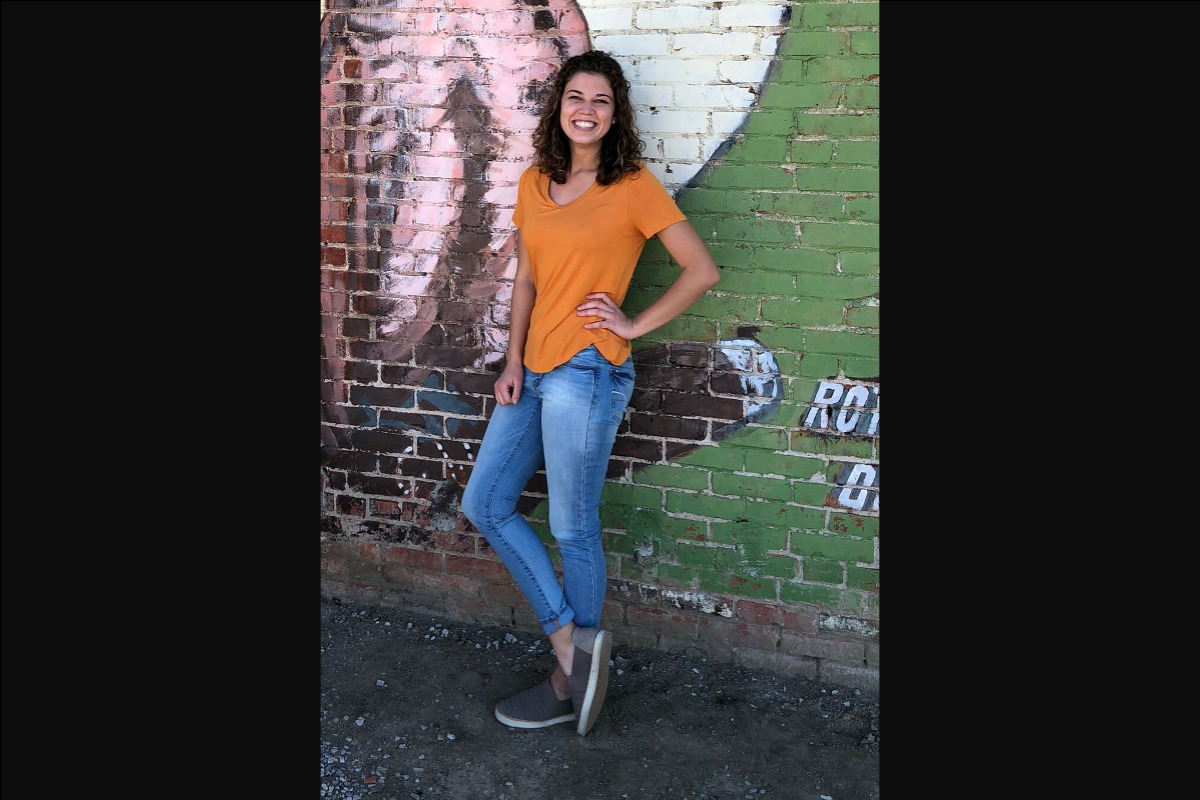 Brooke Weisheit didn't originally anticipate being where she is today. Having started in the medical field, her educational goals shifted to business after she was drawn to the variety and possibilities in the field.
Now, Weisheit is a CREW Scholarship winner, one of only 25 women selected nationwide for the prestigious scholarship. This is also the fourth year in a row that a UNO CBA student has been selected for one of these competitive awards.
Weisheit is a BSBA senior at UNO CBA planning to graduate in May 2022. She received the scholarship for excellence in Real Estate and Land Use Economics, a pursuit she balances with three other academic concentrations in Finance. Her commitment to real estate came after discovering UNO's Real Estate and Land Use Economics concentrations, which she hadn't found at other colleges.
"Not a lot of other schools offered that. After taking the Real Estate Principles and Practices course with David Beberwyk, I was hooked," said Weisheit.
She's also taken care to round out her education with real-world experience by participation in Rho Epsilon, internships, and real estate-related jobs. Her commitment to the field has allowed her to transfer everything she's learned into the classroom, where she's excelled. Winning the CREW Scholarship is a particularly significant accomplishment for Weisheit, who says it's validated her decision to pursue a real estate career.
"This scholarship shows that I can obtain things that may seem out of reach. I am also able to join the CREW Network. Within my chapter, I will have the opportunity to build relationships with other strong females in the Commercial Real Estate world," said Weisheit. "This will hopefully open the door to more possibilities upon graduating. I have already met with a few members of the Omaha chapter and they are very inspiring women."
And as Weisheit reflects on what brought her to this point, she stresses an emphasis on remaining real and grounded.
"I have found that UNO CBA has provided me with a great learning experience. The professors that I have had, have gone above and beyond to provide real-life examples of how to be professional, strategic, and understanding in the business world. Not only that, but they have been extremely helpful in taking time to learn our goals and ambitions," said Weisheit. "I hope to take that same experience into my career – which is to act professional, yet provide understanding to those around me. Essentially, to be a real person who wants to do great things. UNO CBA has taught us that it is achievable."
As Weisheit nears the end of her program, she hopes to encourage more students to get involved in real estate and learn about the difference they can make by being a part of the field. That same ability to make an impact drives Weisheit, too.
"Upon graduating, it is my hope to obtain a career in Property Management. Eventually, I would love to help be an advocate to end homelessness amongst veterans. While there is no easy way to go about it, I do hope that I can be of help in some way," said Weisheit.
UNO CBA looks forward to seeing what Weisheit accomplishes in the real estate world.
Congratulations, Brooke!