UNO One of Four Campuses Launching Innovative Public Service Program
Led by the UNO School of Public Administration and the College of Business Administration, the Next Generation Service Partnership allows all undergraduate students to align their major with the public service sector.
published: 2021/05/12
contact: Megan Van Gelder - School of Public Administration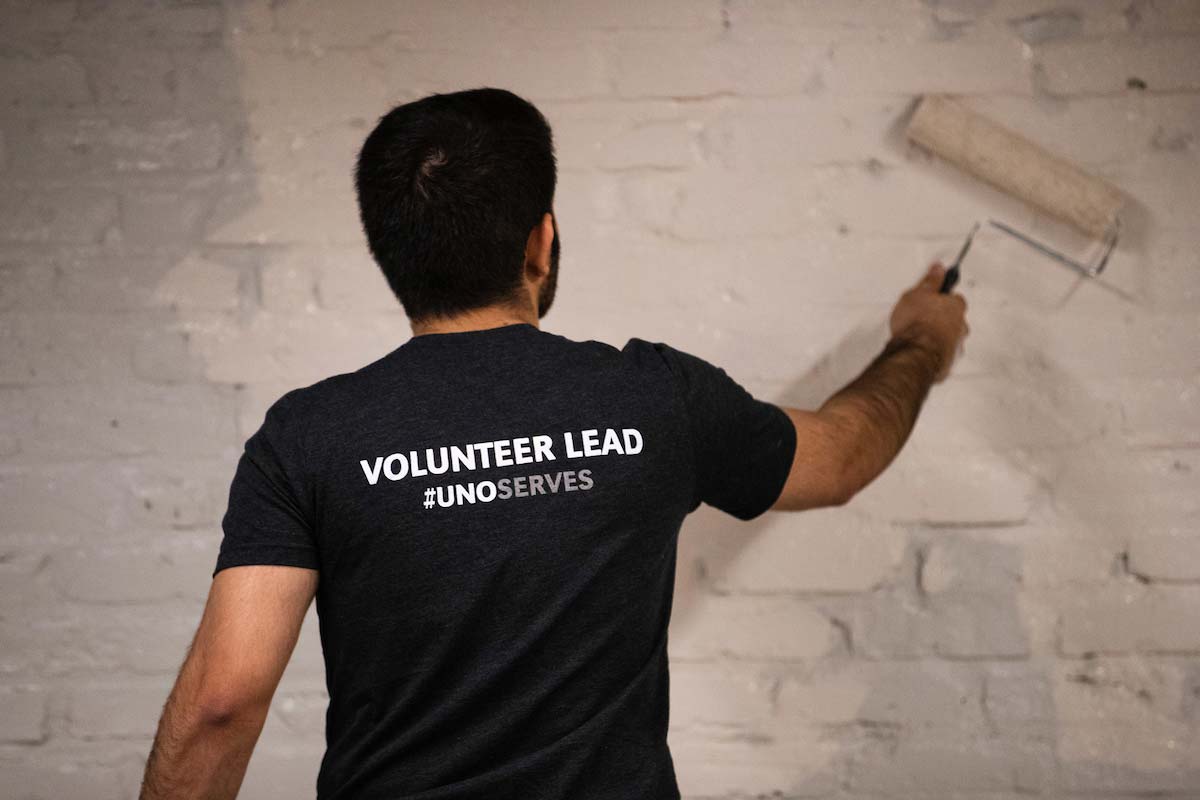 The NextGen Service Partnership will help support students who want to engage in public service careers.
This fall will mark the beginning of a new era in UNO's commitment to community engagement and educating the next generation of public stewards.
Through a partnership with the Volcker Alliance, a nationally known nonprofit supporting advancement of the public sector workforce, and Arizona State University, UNO has formally launched the Next Generation Service Partnership (NextGen Service).
The new initiative aims to expand public service-learning experiences for undergraduate students. UNO is one of the first three universities across the country to participate with more campuses soon to be added.
Housed in the School of Public Administration (SPA) within the College of Public Affairs and Community Service (CPACS), the project is led jointly by CPACS and the College of Business Administration (CBA) at UNO.
"SPA is known for its high-quality undergraduate and graduate programming as well for appreciating the importance of community engagement," said Craig Maher, Ph.D., director of SPA. "A challenge we are seeing for students and organizations is a need to train students to lead across sectors – public, private, and nonprofit."
As the first stage of this new effort, a new Cross-Sector Collaborative Leadership Minor has been developed and is open to any undergraduate with 100 credits or less, regardless of major, beginning in Fall 2021.
Unlike many other minors, students enrolled in the NextGen minor will form a cohort taking uniquely designed courses taught by leaders from all three sectors (public, private, nonprofit), as well as UNO faculty members. Future plans for the initiative include tailored internships, workshops, conferences, service projects, and more.
"The most pressing community challenges require working across the three sectors. The need for collaboration and utilizing networks across different sectors are key to solving community problems," said Meagan Van Gelder, Ed.D., academic program coordinator for SPA and NextGen Service. "The Omaha metro area and the UNO campus are a perfect pair for launching NextGen Service."
Students interested in being a part of NextGen Service can apply for $500 scholarships to support their tuition and fees.
In addition to UNO, the first group of NextGen Service university partners include the City University of New York, Georgia State University, and Indiana University.
For more information about the Leadership in Public Service Minors and scholarships, contact the NextGen Service and UNO SPA program coordinator.