The College of Public Affairs Community Service and the College of Business Administration join forces to bring you a new Cross-Sector Leadership Minor
The Cross-Sector Collaborative Leadership Minor prepares students to become professionals with a sense of social responsibility and civic engagement.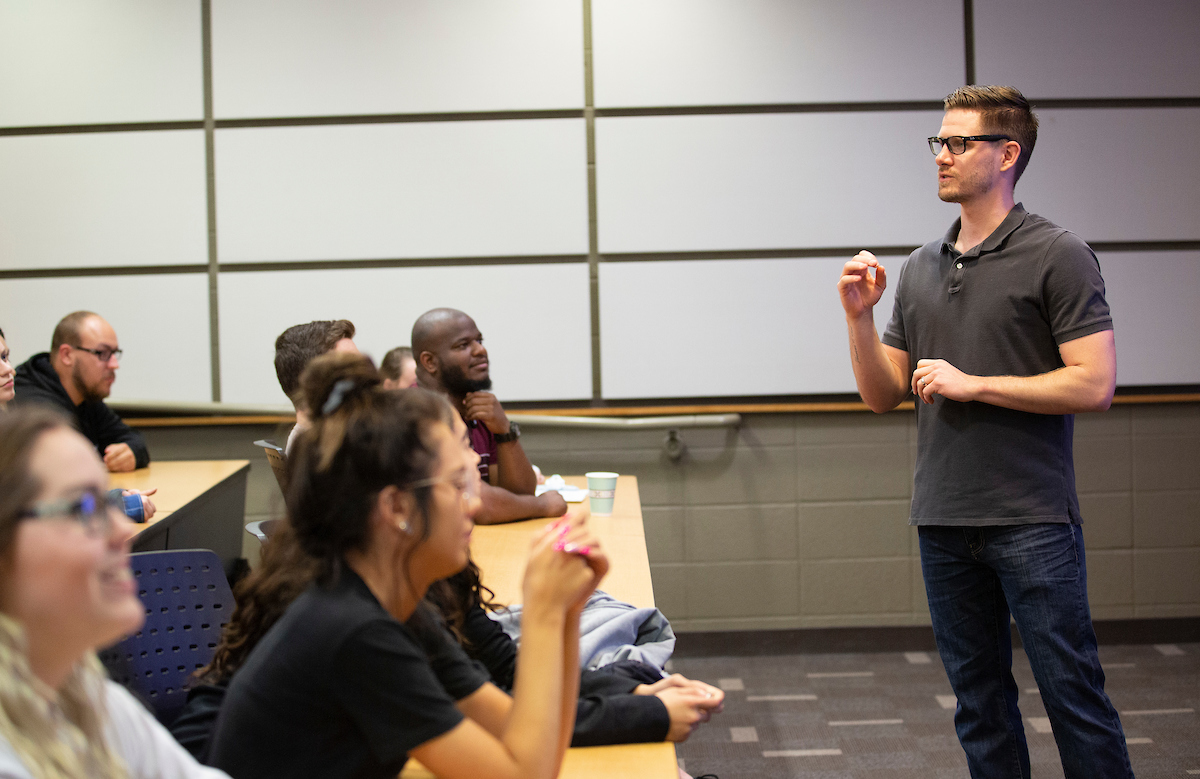 The Collaborative Leadership Minor prepares students to collaboratively address complex, cross-sector challenges. Students will develop their leadership skills through developing and leading a cross-sector project, collaborating with private, nonprofit, and public sectors.
Learn more by watching this 90-second video.
Knowledge & Experience Gained
This minor allows students to gain knowledge and experiences that will enable them to:
Understand and apply collaborative leadership across the public, nonprofit and business sectors.

Effectively approach and communicate with cross-sector partners.

Analyze issues and challenges from the perspectives of all three sectors.

Recognize the interconnectedness of all three sectors.

Demonstrate cultural understanding.

Develop and evaluate cross-sector collaboration initiatives.

Apply strategic and project management skills.
---
Curriculum
18 credit hours of courses are required for the minor.
Courses required for ALL students enrolled in the minor (9 credit hours)
PA3800/MGMT3800: Cross-Sector Collaborative Leadership
PA 2000: Leadership and Administration
PA 4960: Cross-Sector Collaborative Leadership Capstone
Required courses that would depend upon the student's major:
Bachelor of Science in Business Administration (BSBA) majors are required to take the following three courses (9 credit hours):
PA 2170 – Introduction to Public Administration (3 credit hours)
PA 3700 – Financial Management for Nonprofits (3 credit hours) or PA 4390 – Public Budgeting (3 credit hours)
PA 3200 Program Planning and Evaluation or PA 4200 Community Organizing and Social Change or PA 4440 Organizational Development and Change or PA 4530 Strategic Planning
---
Contact Information for the Collaborative Leadership Minor
Questions regarding the Collaborative Leadership minor can be directed to the program coordinator:
Meagan Van Gelder, Ed.D.
University of Nebraska at Omaha | unomaha.edu
School of Public Administration
Academic Program Coordinator
Phone
:
402.554.3480
Email
:
mvangelder@unomaha.edu