UNO Business Students Join Beta Gamma Sigma
The UNO College of Business Administration congratulates the newest members of Beta Gamma Sigma international honor society.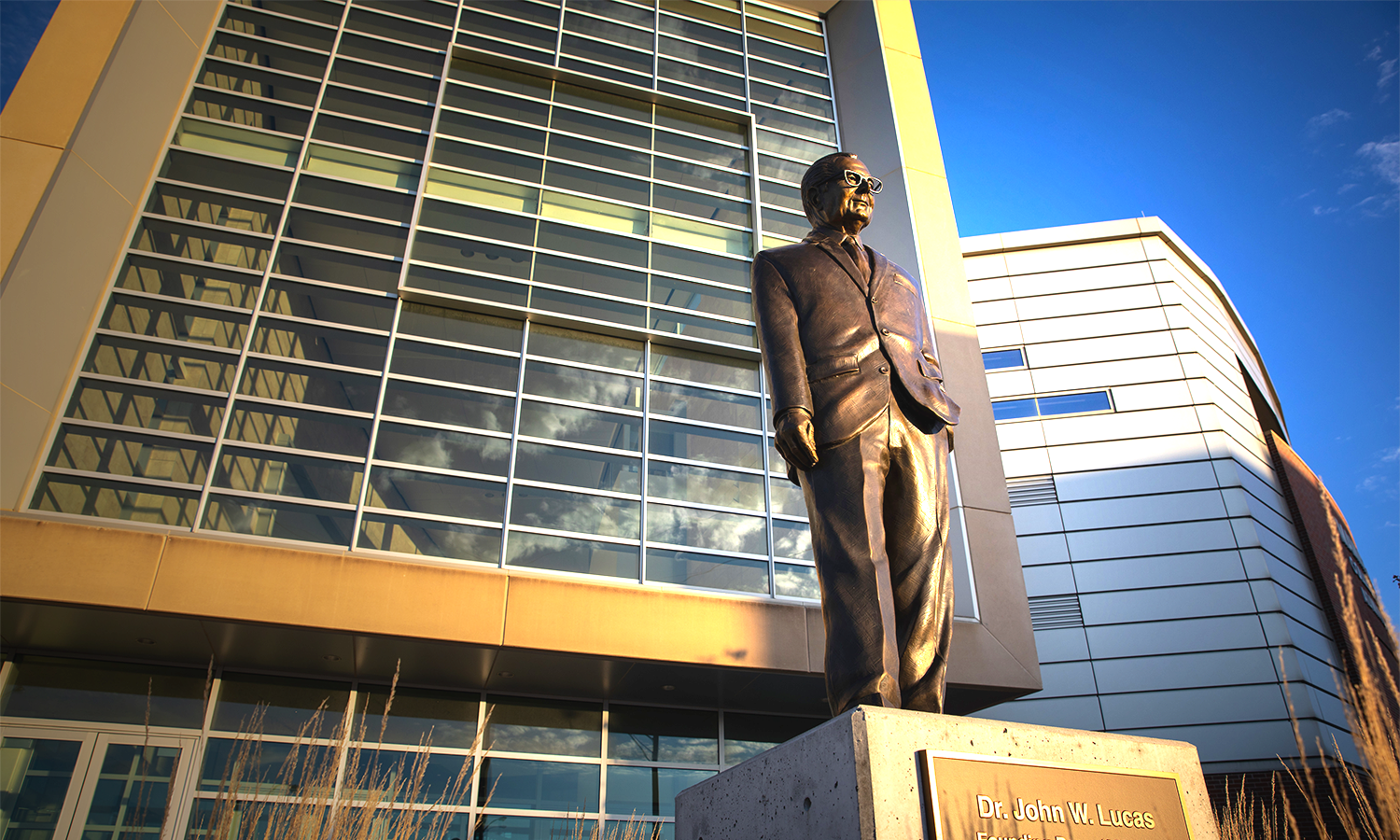 OMAHA – The University of Nebraska at Omaha's College of Business Administration (CBA) inducted 64 high-achieving students into Beta Gamma Sigma on April 8, 2021. Students inducted were in the top 10 percent of CBA juniors and seniors and the top 20 percent of graduate students.
Celebrating the 56th year at UNO in 2021, Beta Gamma Sigma is an international honor society serving business schools accredited by the Association to Advance Collegiate Schools of Business (AACSB). Fewer than 5 percent of the world's business programs maintain this rigorous accreditation.
The following students were inducted during the CBA Honors and Awards Ceremony on April 8:
Juniors:
Hammam Al Hashmi
Madison Baird
Morgan Dickey
Liberty Donahoe
Lexie Faber
Bryce Grimm
Silvia Hernandez
Christopher Johnson
Grant Johnson
Samuel Kennedy
Julia King
Michaela Lentsch
Jack Lorkovic
Harrison Martindale
Isaac McCoy
Nicholas Miller
Ethan Morland
Braden Myers
Edvin Ortiz
Julian Perez Ventura
John Pohlson
Rachelle RiceWilliam Scheopner
Grace Slizoski
Nolan Speicher
Madison Tabor
Max Tomes
Seniors:
Jasmin Benedict
Bryan Botkin
Ashley Caito
Haylee Faltin
Makayla Harrison
Kaleb Heckens
Phousanit Herzog
Ying Huang
James T. Kasun
Jeremy Kurz
Marisa Matulevicz
Claire Pelan
Rachel Riede
Abby Tiarks
Hailey M. Tierra
Austin Voigtman
Shen Zhang
Masters:
Tahlyr Banks
Lien De Buyser
Bryn S. Charsley
Tess Dugan
Tim Graves
Mary Gresko
McKynna Kelly
Wyatt Leehy
Shelby Mathewson
Matthew Moller
Aaron Ohri
Lori Phillips
Malia Rains
Megan E. Ramos
Mason Rohrich
Caitlyn Schaeffer
Kari Simonsen
Rei Hiraiwa Stormberg
Dong Suh
Shane Tsai
Contact Us
If you have a story idea, news tip or inquiry, please contact:
Lindsey Hasenjager, Director of Social Media and Promotions, College of Business Administration
lhasenjager@unomaha.edu • 402.554.3852