Pincurl Girls Spotlight
Pincurl Girls joined the Maverick Venture Fund portfolio in September 2020 when the Maverick Venture Fund invested $10,000 safe note in Pincurl Girls. Pincurl Girls was founded by Jen Landis, who wanted to use her art to sell products. All of the products that Pincurl Girls sell are around empowering girls to believe in themselves.
published: 2021/03/30
contact: TJ Andreasen - Center For Innovation, Entrepreneurship & Franchising
email: tjandreasen@unomaha.edu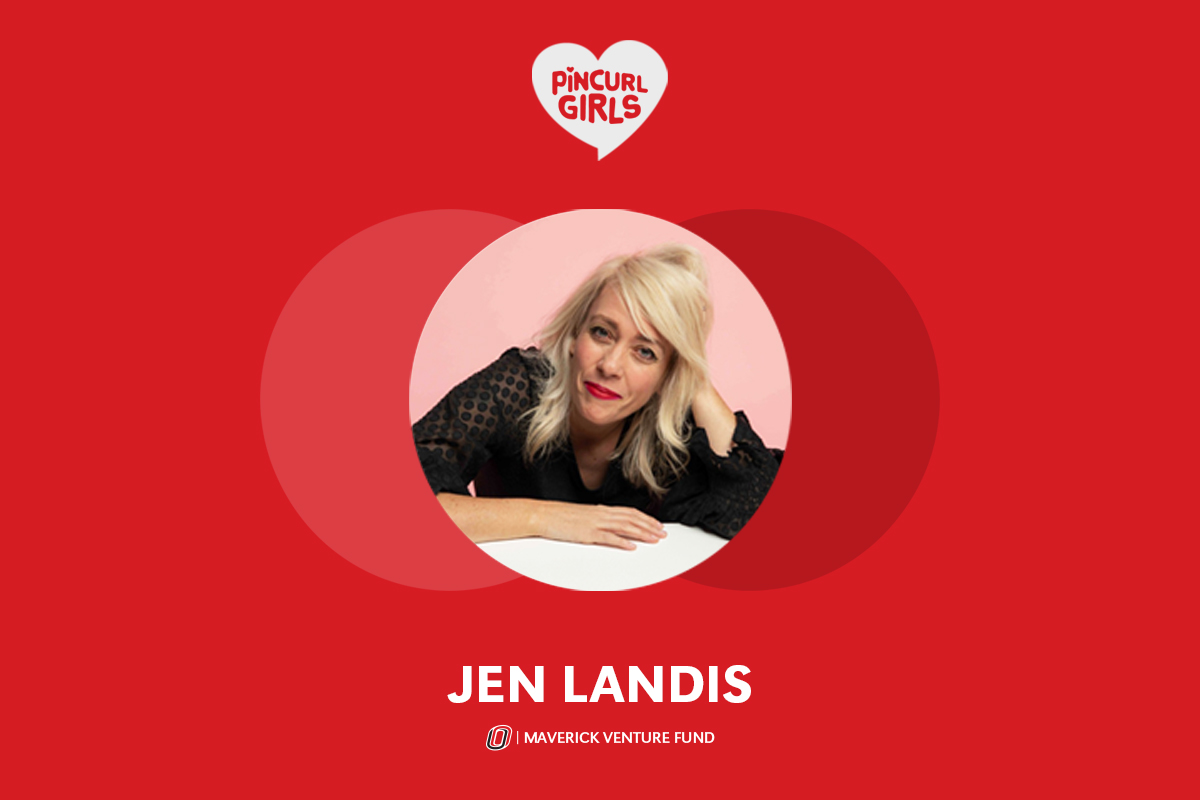 The idea for Pincurl Girls originated when Jen was pursuing her Master of Fine Arts. In graduate school, Jen lost confidence as she began comparing herself to other art students, which gave her anxiety and made her doubt herself. These emotions were not true of Jen's artistic ability. Throughout this time, Jen would draw her feelings in the form of little girls that represented her inner feelings. These characters would have negative sayings attached that represented her feelings. After realizing the power of expressing feelings and coping through art she felt the pressure lift and started to look at life in more positive ways. After Jen graduated, she kept drawing the girls, but they became more confident saying positive things instead of negative things. These characters were the beginning of Pincurl Girls.
Now, Jen is exploring several directions for her company, Pincurl Girls. One of her most successful products right now is her yearly wall calendars, bringing in sales in the tens of thousands, annually. Using her artistic skills, Jen created three calendar versions, featuring Pincurl Girls of diverse characteristics. Pincurl Girls also offers an encouraging texting service to pre-teens to boost their self-confidence and general thoughtful reflections. In response to Covid, Jen has started a virtual art group that helps young female artists by guiding them through creative art projects designed to inspire creativity and confidence.
Jen was excited about the opportunity to pitch and receive funding from the Maverick Venture Fund. When asked about working with Maverick Venture Fund, Jen stated she has "learned a lot from the students and Tom Chapman around helping my business grow and making meaningful introductions." Through Maverick Venture Fund, Jen was introduced to a new group of people that eventually became her customers. Furthermore, she enjoyed having the students be a part of investing in Pincurl Girl, as she believes there is no better way of learning about investing than actually participating in it.
---
About the Maverick Venture Fund
Students gain insights into the world of Venture Capital and Angel Investing. They learn the key principles and concepts necessary to conduct due diligence, calculate investment returns, write term sheets, make investment recommendations, and manage the investments made in student, alumni, and community ventures.
Student cohorts research, recommend, and monitor several investments of $5,000 to $10,000+ under the supervision of local venture capitalists who train the students in the art of startup investing. During the spring and fall semesters of 2020, the Maverick Venture Fund invested $50,000 in five companies. Since the first investment in December of 2019, the fund has invested $80,000 in eight companies.
Led by Tom Chapman and Levi Cermak, the Maverick Venture Fund invests seed capital into startups, especially those founded by UNO students and alumni. Throughout his career, Tom Chapman has helped hundreds of early-stage companies grow and secure venture capital funding. He has worked on product validation in healthcare, software, government, e-commerce, and other fields. Tom is especially helpful to startups by finding customers throughout a variety of sectors and has introduced hundreds of people to potential clients.
To learn more about Pincurl Girl's visit: pincurlgirls.com/
To learn more about Maverick Venture Fund visit:
entrepreneurship.unomaha.edu/MaverickVentureFund
Contact Us
If you have a story idea, news tip or inquiry, please contact:
Lindsey Hasenjager, Director of Social Media and Promotions, College of Business Administration
lhasenjager@unomaha.edu • 402.554.3852