I am the ROI: Rick Knudtson
Knudtson is the co-founder and chief product officer at Flywheel, a web-hosting company with locations all across the globe.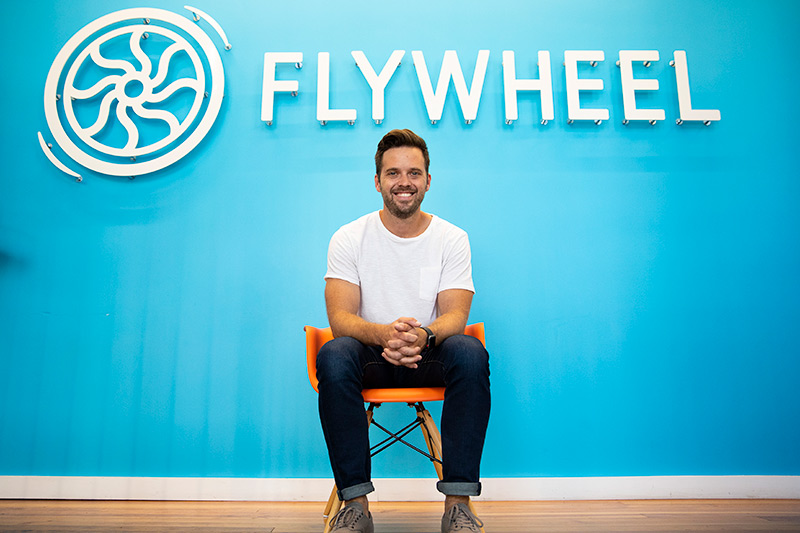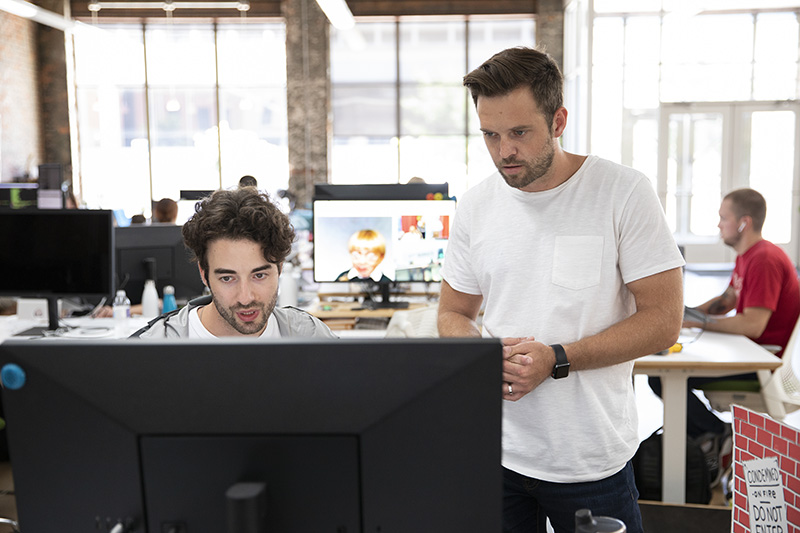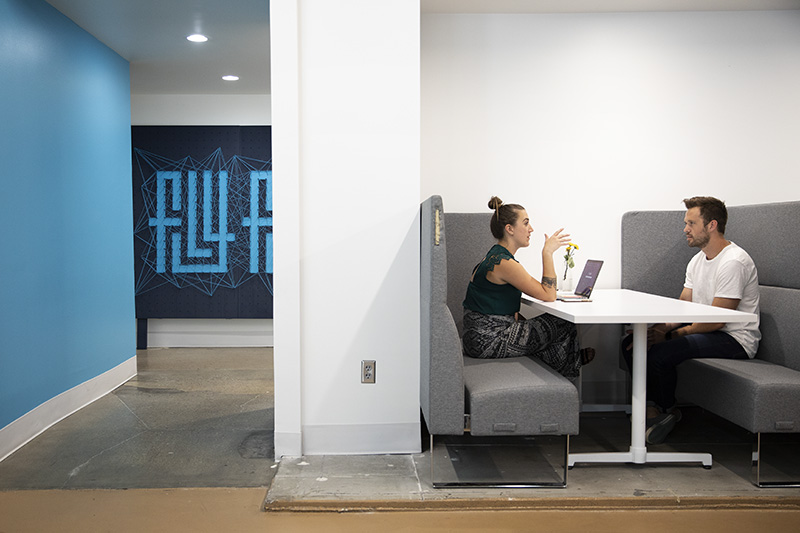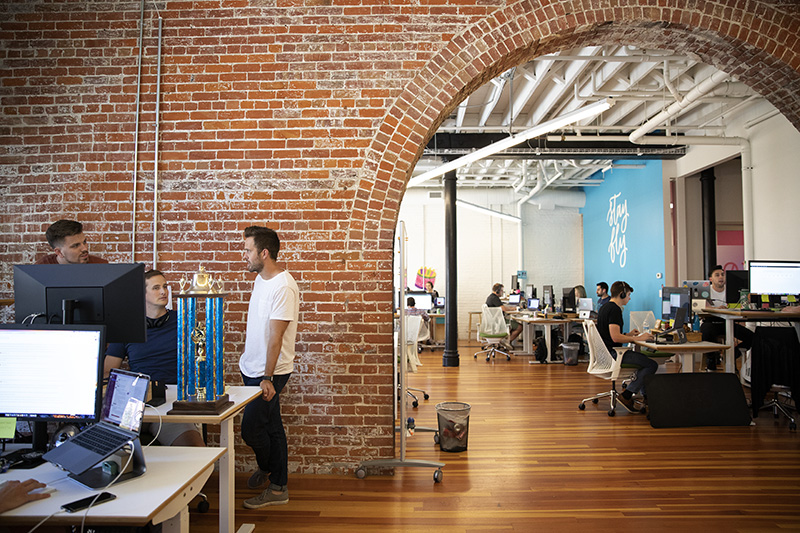 The following profile is part of the "I am the ROI" series. With seven stories on seven Mavericks, "I am the ROI" will introduce you to alumni who are leaders, change makers and innovators.
---
"The companies that I started [as a student] were actually me just trying to figure it out along the way," he said. "My knowledge in computer science and the ability to actually write code and program was the avenue for me to start, eventually, what Flywheel has become."
Knudtson is the co-founder and chief product officer at Flywheel and a University of Nebraska at Omaha (UNO) alumnus. Driven by his entrepreneurial spirit and skills in software and development, Knudtson worked with two others to launch Flywheel in 2012. Flywheel is a web-hosting company that specializes in hosting WordPress websites for freelancers, creatives, agencies and others who use the WordPress platform for their websites.
In a little over six years, Flywheel has grown from the trio of co-founders to a company of over 200 employees. "Flywheelers" can be found at the company's headquarters in downtown Omaha, in offices across the nation and around the world – including Europe and Australia. The company hosts over 100,000 websites for 28,000 customers.
And it all started at the Peter Kiewit Institute (PKI), home to the College of Information Science and Technology (IS&T) at UNO.
An Omaha native, Knudtson chose to study computer science at UNO not only because the university was close to home, but also because he was impressed with the quality of the facilities at PKI, rigorous technology curriculum and access to faculty.
"I was looking at getting into computer science and something like that in your backyard is pretty rare. I was pretty excited about the opportunity," Knudtson said. "I remember my first day walking into PKI and I was asking for potential internships. I actually got to sit down with the dean that day and have a conversation. I think that is pretty amazing and I think that stuck with me."
Some of his most memorable experiences at PKI came outside of the classroom. In addition to classes, Knudtson gained valuable experience through web and mobile software development in the IS&T Attic.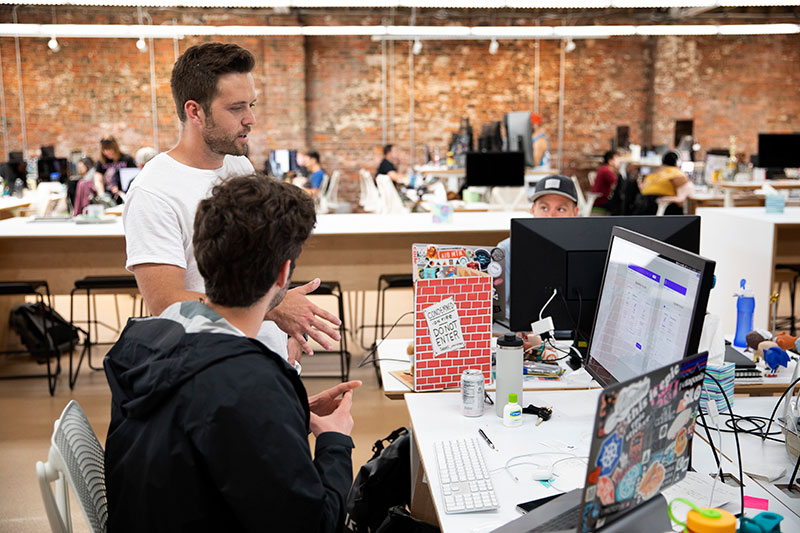 "I spent a lot of my Friday nights and Saturday nights at PKI meeting fellow students and exploring what we could do with software," he said.
Knudtson is just one of many UNO alumni who work at Flywheel. He believes that the university provides companies like his with access to a pool of talented computer science professionals.
"I believe that UNO students have this really cool melding of technology and business," he said. "What has been really impressive about UNO students is that they come from a university that really understands how technology can play a major role in every type of career."
"I chose UNO because I am pretty confident that I couldn't have gotten a better education anywhere else," he said. "As a graduate of UNO, I am pretty passionate about advancing [the university's] footprint in Omaha. Lucky for us, we have a platform to do that and hopefully one that is attractive to UNO's students."
What started with three friends has continued to flourish. Flywheel was named the top fastest-growing private company in Nebraska on the 2018 Inc. 5000 list and was recently acquired by Austin-based WordPress Engine. The company also recently announced plans to renovate a building in north downtown Omaha to bring its local employees together under one roof.
"Access to exceptional talent right in your backyard is incredible and our time working with UNO over the course of the last six years has allowed us to scale," Knudtson said. "I am not sure that, without UNO as a partner, we could do that."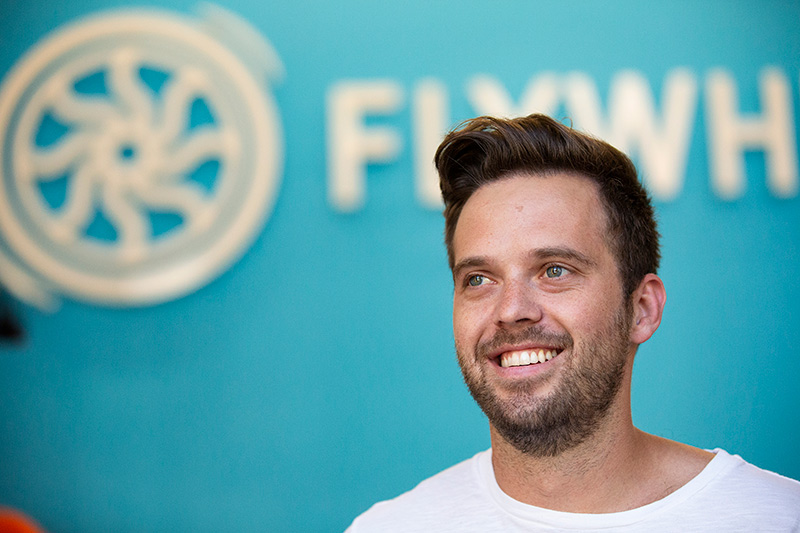 About "I am the ROI"
"I am the ROI" introduces you to alumni whose return on their investment in a UNO education goes far beyond career opportunities. UNO brought out the best in these leaders, change makers and innovators who are making a difference in our communities and enriching our quality of life.
From UNO's Office of University Communications and the UNO Alumni Association, this joint storytelling effort runs July 1 through August 12, 2019 with a new story every Monday.

About the University of Nebraska at Omaha
Located in one of America's best cities to live, work and learn, the University of Nebraska at Omaha (UNO) is Nebraska's premier metropolitan university. With more than 15,000 students enrolled in 200-plus programs of study, UNO is recognized nationally for its online education, graduate education, military friendliness and community engagement efforts. Founded in 1908, UNO has served learners of all backgrounds for more than 100 years and is dedicated to another century of excellence both in the classroom and in the community.
Follow UNO on Facebook, Twitter, Instagram, TikTok, LinkedIn, and YouTube.