Katie Moragues Wins Charlie Hoff CBA Outstanding Student of the Year
Katie Moragues has been awarded the Charlie Hoff Outstanding Student of the Year award at the 56th Honors & Awards Ceremony.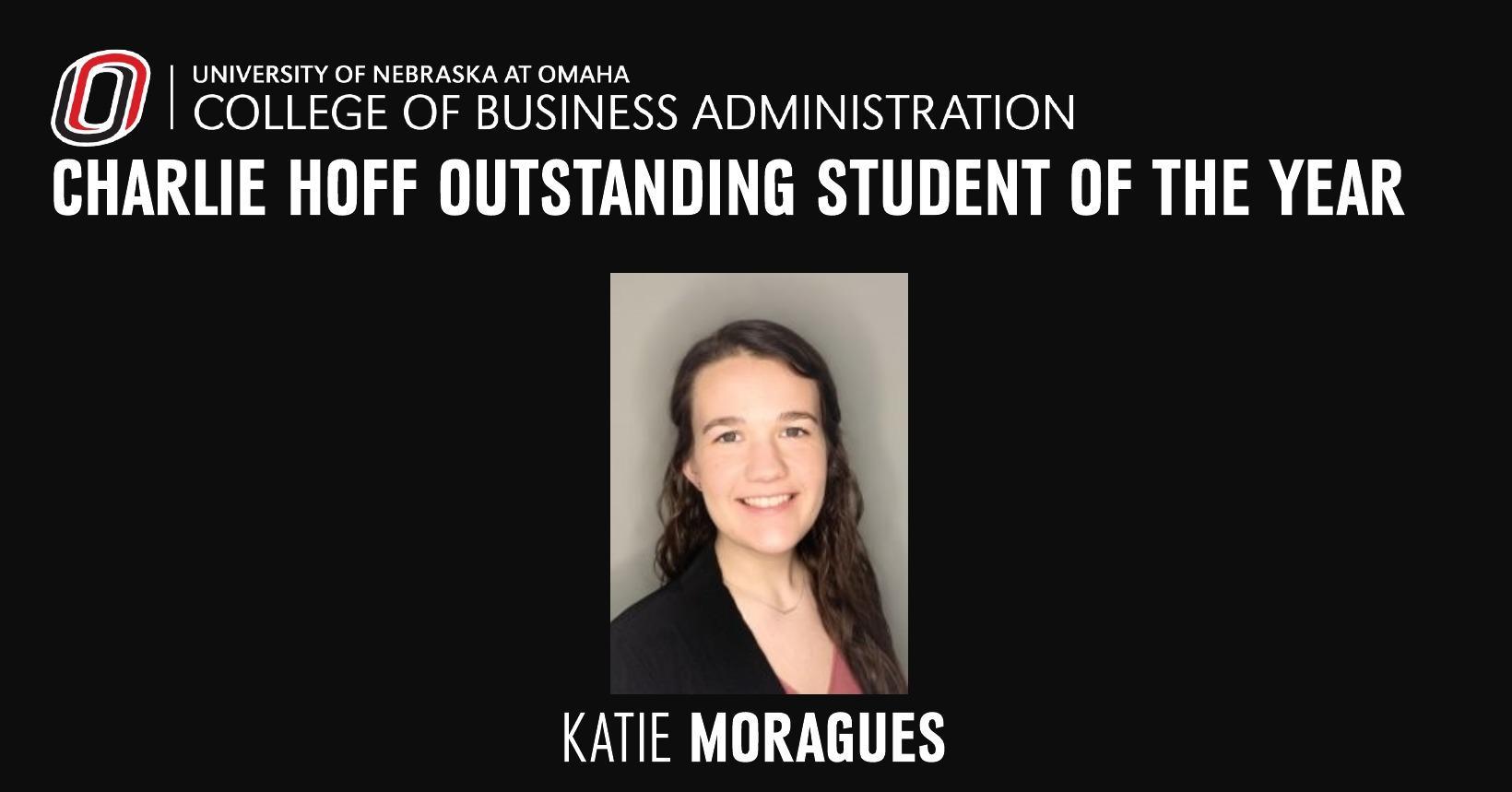 CHARLIE HOFF AWARD: A 1926 graduate of NU, Charlie Hoff served six years as the university's general auditor and two years as a cashier at the NU College of Medicine. He became the finance secretary and business manager of Omaha University in 1939 and was later promoted to vice president. He was active in civic affairs, and UNO was his pride and joy.
Katie Moragues is a first-generation college student from Omaha, is a Goodrich Scholar completing her concentration in Management. She was nominated by Dr. Erin Bass who shared that Katie is articulate, professional, and dependable. All of those attributes serve her well as an outstanding student but also in her Human Resources Internship with the United States Strategic Command. In 2020, USSTRATCOM named Katie as the Civilian Technician of the Year based on her hard work, dedication, and excellence to succeed. She has been recognized for encouraging and training new higher-ranking members of her Civilian Force Management Team, which means we are not surprised to learn that she has been offered a permanent position with them following her graduation in May.
Katie is very family-oriented and enjoys spending time with her young niece and nephew. She is also passionate about being a small business owner and has started reselling clothes online, which meets multiple socially desirable outcomes, including the reduction of discarded clothing going into landfills. It's so exciting to see our students be innovative with their passions.
Katie, on behalf of the wonderful faculty and staff of the College of Business Administration, Congratulations!
Contact Us
If you have a story idea, news tip or inquiry, please contact:
Lindsey Hasenjager, Director of Social Media and Promotions, College of Business Administration
lhasenjager@unomaha.edu • 402.554.3852