Graduate Highlight: Austin Voigtman
Recent graduate, Austin Voigtman shares his experience as a UNO student and his goals for his future career as an accountant.
published: 2021/05/26
contact: Rachael Smith - CBA Marketing Department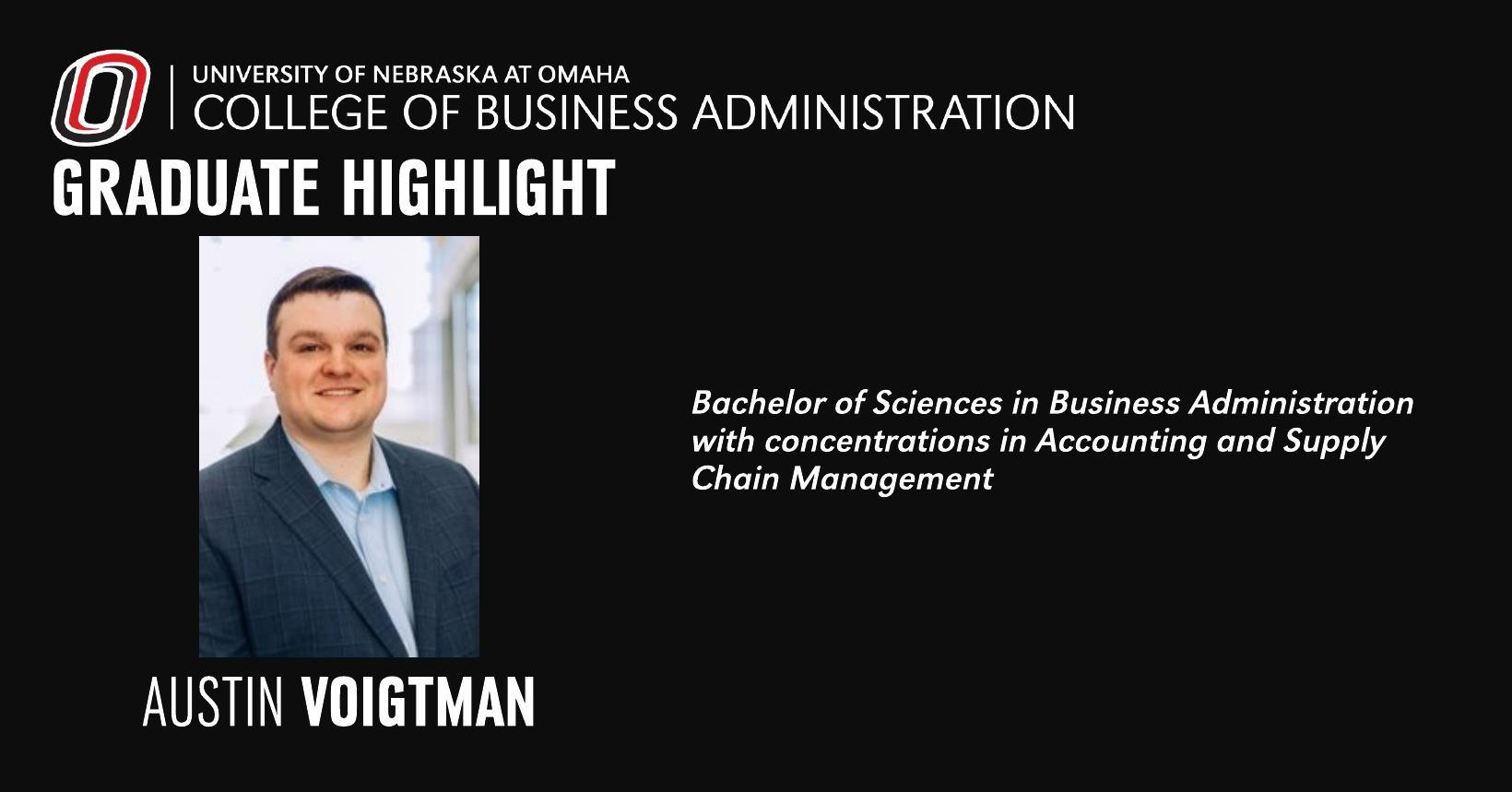 What drew you to the accounting program at UNO CBA?
I chose UNO's College of Business Administration because of its proximity to where I live and work. I chose to study accounting because it is an in-demand field. Further, accounting presents a plethora of opportunities.
What are some of your biggest achievements or accomplished goals during your time as an undergraduate that you'd like to highlight, and how did you reach them?
I would say one of my biggest achievements is to be able to complete my BSBA in two and a half years.
What does earning the 2021 Outstanding accounting Major Award mean to you?
I am very grateful that the Accounting Department's faculty selected me for this prestigious honor.
What are your goals, hopes, or ambitions for the future?
I plan to sit and pass the CPA exam. I have joined Hancock & Dana as an associate. My goal is to learn more about accounting each and every day. In the future, I hope to become a subject matter expert in accounting and use my expertise to best serve clients. I would also be honored to teach a course in the future as an adjunct faculty member.
Congratulations Austin! We wish you all the best in all that you do!
Contact Us
If you have a story idea, news tip or inquiry, please contact:
Lindsey Hasenjager, Director of Social Media and Promotions, College of Business Administration
lhasenjager@unomaha.edu • 402.554.3852