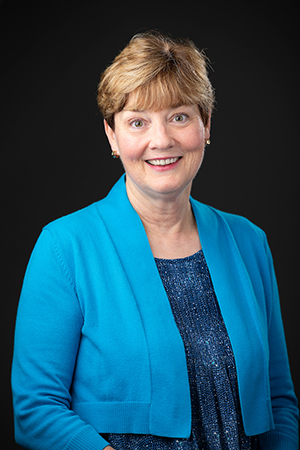 Dr. Amy Risch Rodie
UNO James R. Schumacher Chair of Ethics
Marketing & Entrepreneurship, Associate Professor
---
email:
office:
MH  228D
office phone:
department phone:
fax:
402.554.3747
note:
This profile is pulling in data from Digital Measures. Postings on personal websites or social media do not indicate that the individual is speaking on behalf of UNO.
General Information
Biography
Born in Albuquerque, NM. BSBA in Marketing and Management from New Mexico State University (1979); MS Marketing from Colorado State University (1990); PhD from Arizona State University (1995). Employed in UNO's CBA since 1994. Married to Steven N. Rodie.
Teaching Interests
Foundations of marketing; business ethics; consumer behavior; marketing service products;
Service Summary
Served on a number of CBA's Councils and on various committees for the Department of Marketing and Entreprenuership, UNO and NU. Formerly served as Associate Dean for UNO's CBA. Currently serving on the Editorial Review Board for Journal of Marketing Theory and Practice.