Community Organizations Can Now Apply for Space
The CEC's application for collaborative office space is now available to community nonprofit, educational, and governmental organizations. Applications are due by 5 P.M. on March 26, 2021.
published: 2021/02/09
contact: Heike Langdon - UNO Barbara Weitz Community Engagement Center
email: halangdon@unomaha.edu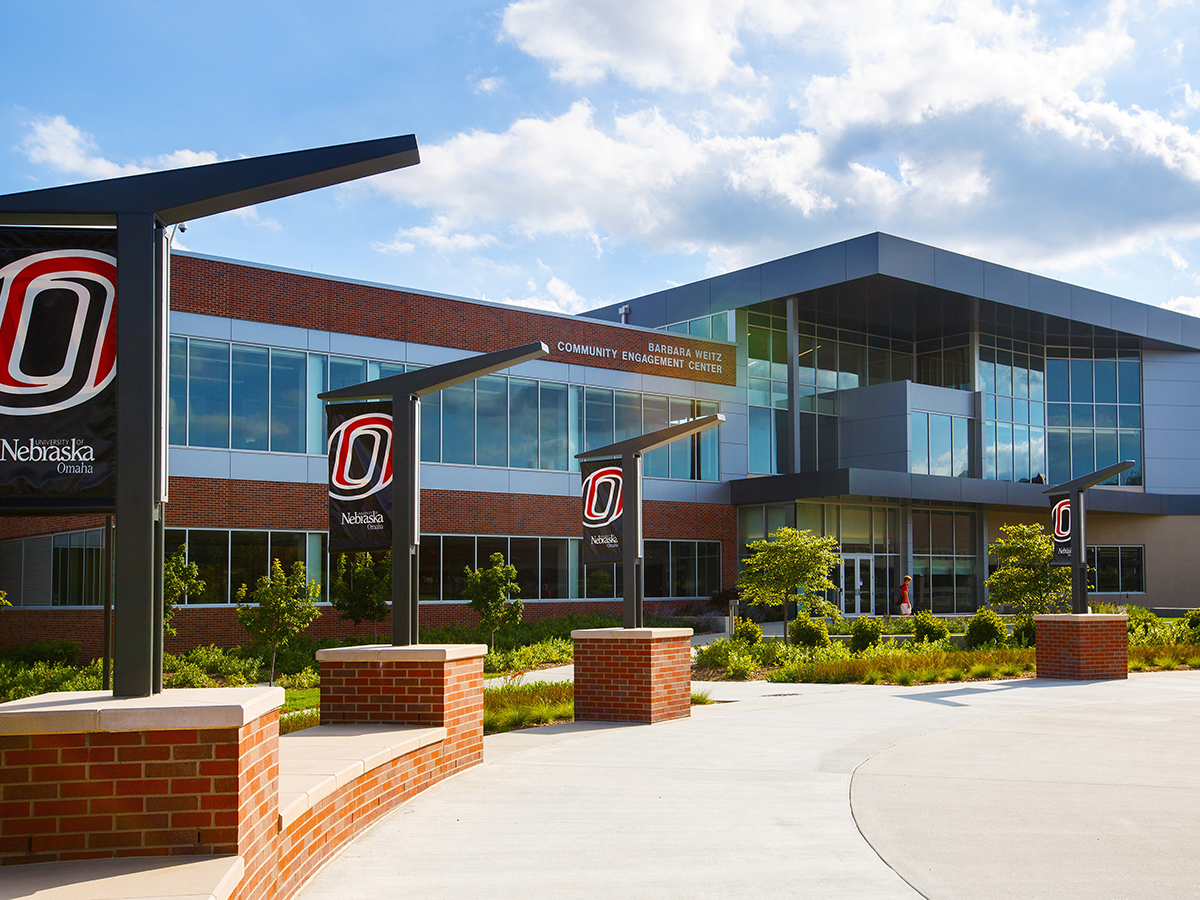 Apply for Collaborative Office Spaces
Community nonprofit, educational, and governmental organizations may once again apply for office space in the Barbara Weitz Community Engagement Center (CEC) on the University of Nebraska Omaha (UNO) campus.
The CEC aims to share its spaces with dynamic organizations with missions, programs, and people that align with and support our values and vision, including those that reflect and serve our diverse community. 
Spaces in the partnership suites are available to community-based organizations that meet the eligibility requirements and submit a successful proposal through the application process.
CEC workspaces are ideal for small organizations, or community-focused programs of larger organizations, that are looking for office spaces in a collaborative, vibrant, and professional atmosphere. Community organizations housed in the CEC can increase their organizational capacity by partnering with UNO organizations as well as other CEC building partners.
Capacity-building opportunities include:
Program evaluation and research/consultation
Shared values and understanding of community-based work
Access to student interns and volunteers, service learning classes, etc
The CEC also provides 20 free meeting spaces, with increased reservation access for those organizations that have space in one of the four collaborative suites (e.g., nonprofit board meetings, volunteer training, community dialogues, nonprofit staff retreats, etc.).
 
Application Process
Step 1:  Interested organizations should first reach out to Heike Langdon, the CEC's Manager of Possibilities, at halangdon@unomaha.edu to schedule an initial consultation. This initial consultation with Heike provides interested applicants with information about the application process and requirements, community building partner expectations, and the CEC's mission, vision, and values.
Step 2:  Each organization receives a unique application link via email to complete their application through DocuSign, an online platform.
Step 3:  All applications are initially reviewed by a campus/community committee.
Step 4:  Finalists will be contacted for an interview with the committee. T

he committee will make recommendations to UNO's Senior Vice Chancellor for Academic Affairs.

Step 5:  Approved applicants provide required documentation including a signed lease agreement, certificate of Insurance with limits of $1,000,000 per occurrence and $3,000,000 aggregate naming the Board of Regents of the University of Nebraska as an additional insured, and go through the orientation process.
Applications for space are due by 5 P.M. on March 26, 2021. More information is available at cec.unomaha.edu/communityspaceapplication.
COVID Guidelines
UNO and the CEC are following a series of safety and social distancing guidelines to ensure the health of everyone on campus. These guidelines may change as conditions change. All community organizations accepted through the application process will be expected to follow the campus guidelines related to the pandemic. 
View the Maverick COVID Response
Sign up to receive email notifications about this and future applications for space.
Contact Us
If you are sponsoring a special or public event happening in the CEC or would like to share a news tip or story please let us know.
Robyn Loos
Special Projects Associate
Email: rloos@unomaha.edu
Phone: 402.554.2173