Collaborative Office Spaces: Apply Now
Are you a community or university organization interested in office space? The CEC's collaborative offices are available through two different application processes. Applications are accepted on the first business day of each month.
published: 2023/06/02
contact: Heike Langdon - UNO Barbara Weitz Community Engagement Center
email: halangdon@unomaha.edu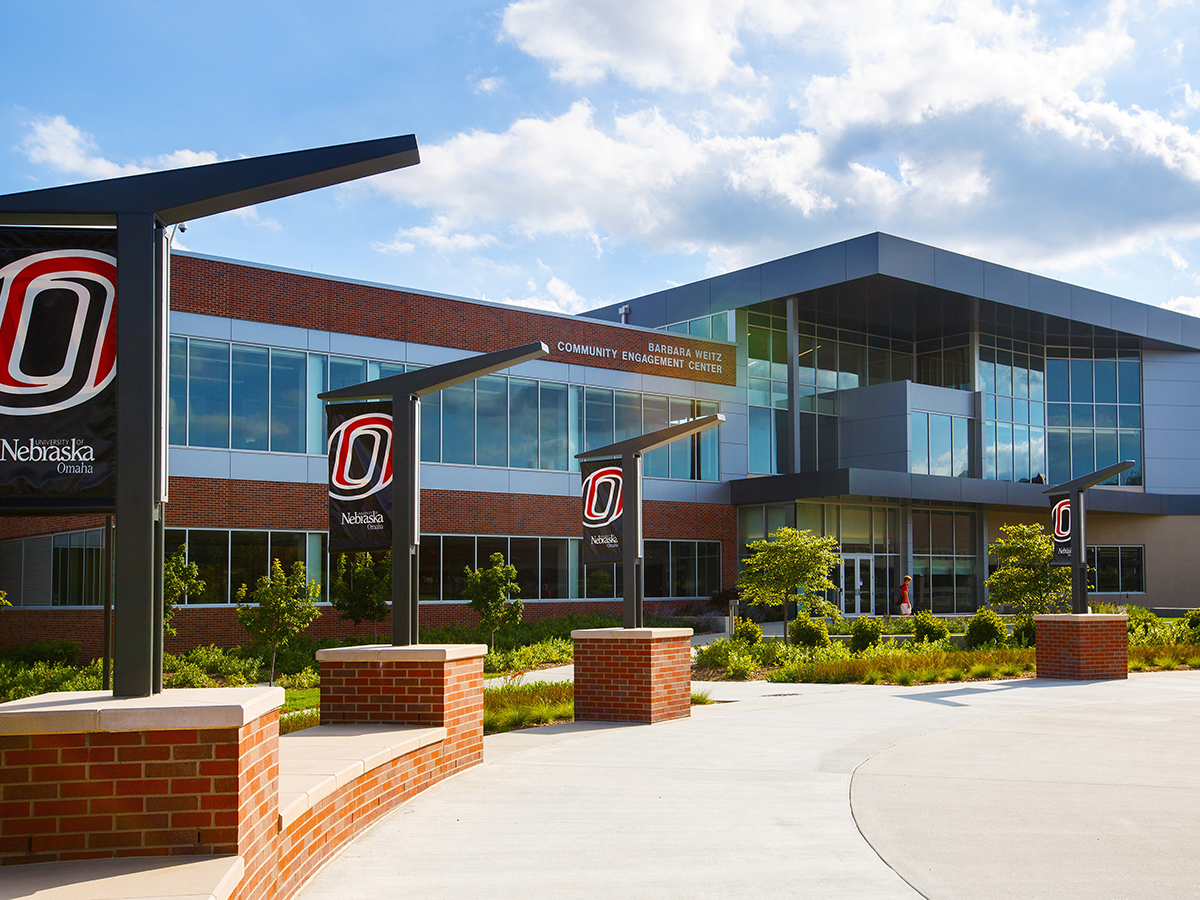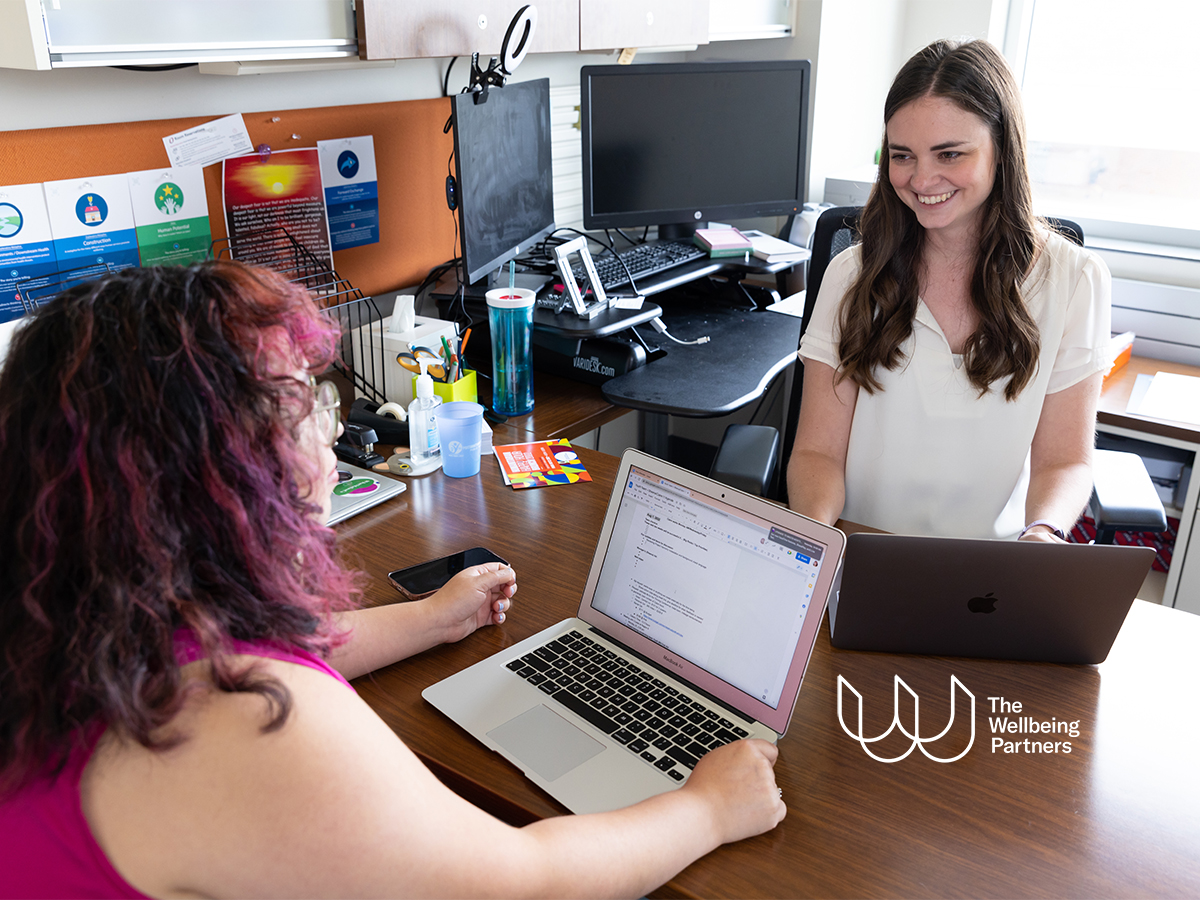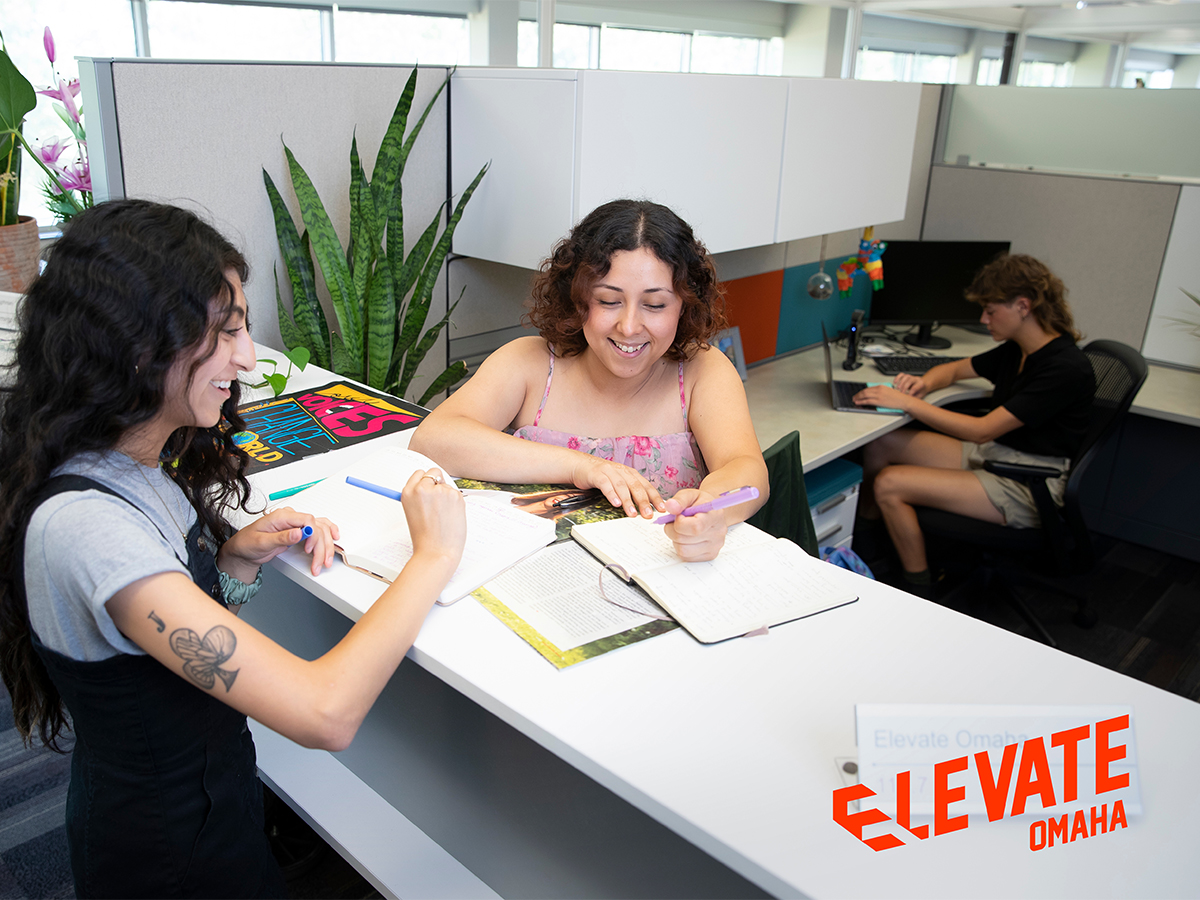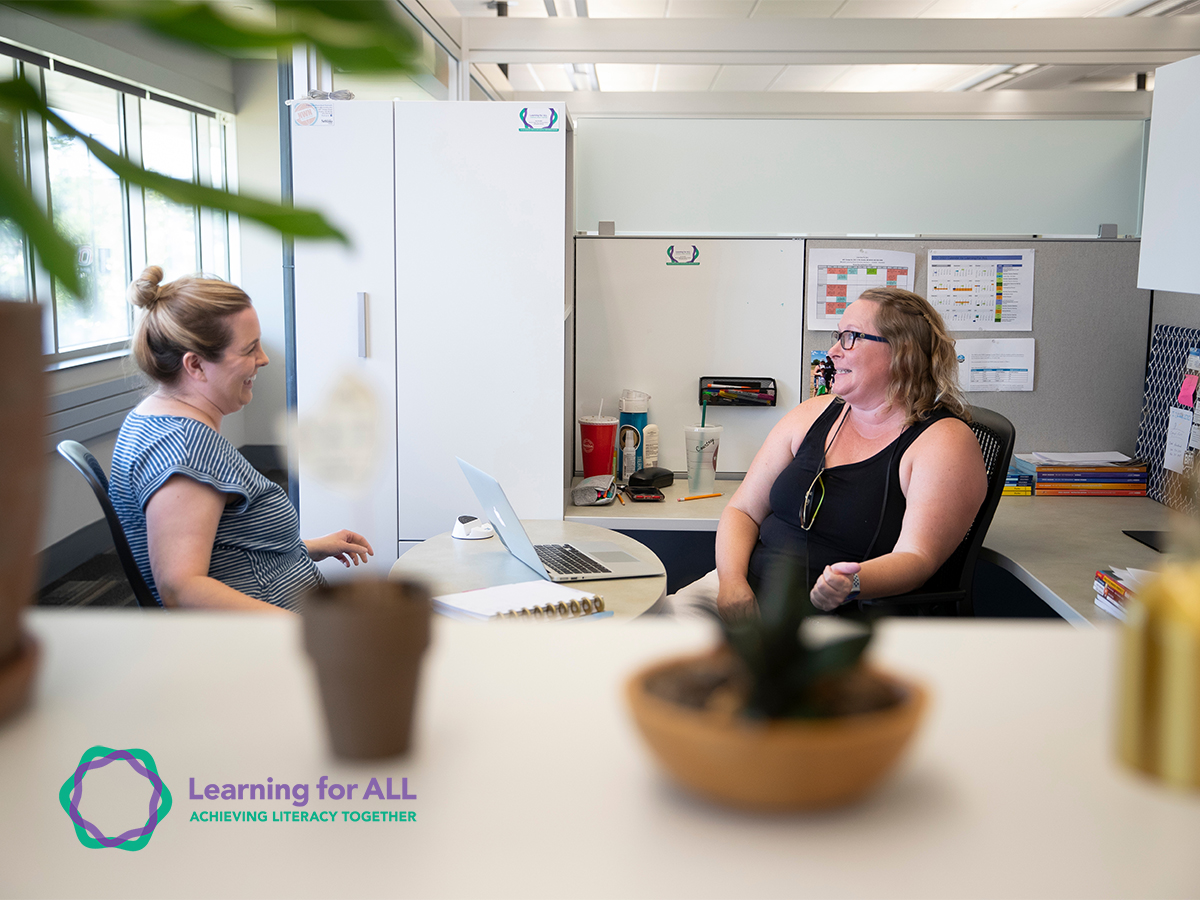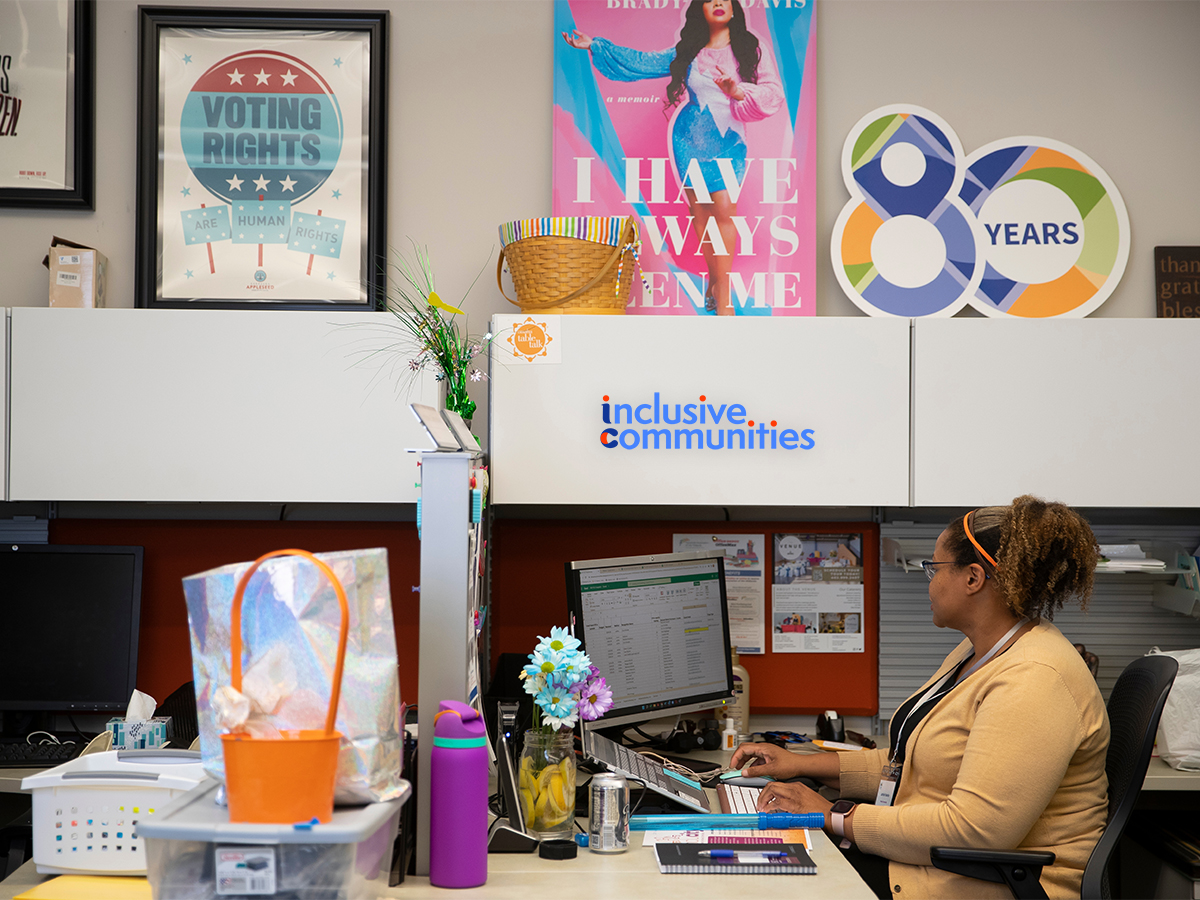 We aren't your average office rental space!
The CEC is a unique and welcoming office environment that offers opportunities for collaboration, capacity-building, organizational growth, and campus partnerships.
By having office space in the CEC, located on UNO's beautiful Dodge Street campus, our building partners thrive in a collaborative and vibrant community that offers the following benefits:
Early reservation access to the CEC's extensive, free meeting spaces and parking
Easy access to immediate/last-minute meeting rooms
Guest parking for meetings and events (large events, immediate or on demand parking needs, list access, etc.)
On-site free, secure wireless and videoconferencing
Access to copier rooms and UNO Creative Production Lab
Student-run welcome and information desk for guests
Belonging to a community of supportive nonprofits that share expertise and resources
Access to world-class faculty experts and their students for program evaluation, research, and consultation
Increased organizational capacity through UNO's nationally recognized Service Learning Academy
Facilitated connections to UNO students as interns, volunteers, and employees
Student energy and ideas in the same space
Facilities and amenities available on campus (I.e., library, fitness center, food, etc.)
Central, accessible, and bike-friendly location in the center of Omaha, in walking distance of Elmwood Park
Ideal satellite office space for large organizations who are interested in connecting with UNO's students, faculty and researchers.
Applications are due on the first business day of every month.
You can request more information and sign-up for email alerts by contacting us at cec.unomaha.edu/contact.
---
Office Space for Community Organizations
The CEC aims to share its spaces with dynamic organizations with missions, programs, and people that align with and support our values and vision, including those that reflect and serve our diverse community.
Eli
gible
Groups
Nonprofit organizations
Multi-agency collaborations focused on a project for public benefit
Government projects or initiatives
Micro-enterprise organizations (must have a major social entrepreneurship or public good/benefit component)
Institutions of higher education (including other NU campuses), early childhood, K-12 and/or K-16 initiatives
Philanthropic initiatives, programs or organizations
Learn more about rates and amenities.
CEC workspaces are ideal for small organizations, or community-focused programs of larger organizations, that are looking for office spaces in a collaborative, vibrant, and professional atmosphere.
---
Office Space for UNO Organizations
Eligible UNO Applicants
UNO faculty and staff
UNO colleges, departments, programs, and/or initiatives
Here some examples of eligible activities:
Short-term grant or collaborative project/program
A long-term grant or collaborative project/program
Housing a visiting scholar/researcher focused on community engagement
Engaged research (e.g., applied research, evaluation study, etc.)
Engaged teaching (e.g., a P-16 service learning partnership or multifaceted service learning project)
Engaged service (e.g., a department-based outreach program)
Space for a visiting faculty or scholar who will be focused on engagement (must have a UNO sponsor)
View our website page for prospective UNO organizations.
---
How to Apply
Office spaces in the partnership suites are available to community and university organizations that meet the eligibility requirements and submit a successful proposal through the application process.