As the University of Nebraska system has moved from state supported to state assisted, it has become increasingly imperative to foster the support of alumni, community leaders and friends.
Initiation into the Lucas Society is awarded in grateful recognition to those who believe in and generously contribute to the well-being and strength of our college. 
The society is named in honor of CBA's founding dean, John Lucas, who was widely revered for his vision and determination.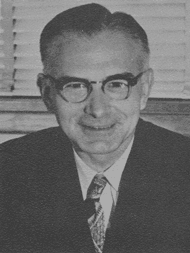 Funds from the Lucas Society members enable the college to provide scholarships, support faculty development, underwrite innovative educational programs, and strengthen community outreach.
Induction into the Lucas Society is the highest honor bestowed on supporters of the UNO College of Business Administration.
Those recognized with membership in the Lucas Society are helping the UNO College of Business Administration prepare its students to achieve excellence in the business world and in their communities.
Members are recognized with a plaque bearing their name and photograph on the Lucas Society Wall of Honor in Mammel Hall.