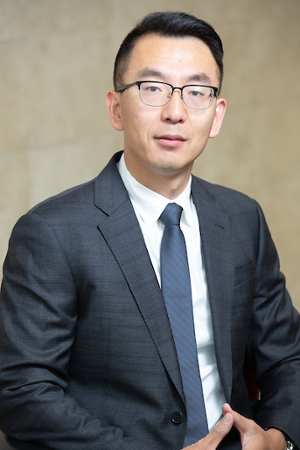 Dr. Xiaoming Yang
Marketing & Entrepreneurship, Assistant Professor
---
email:
office:
MH  228Y
office phone:
note:
This profile is pulling in data from Digital Measures. Postings on personal websites or social media do not indicate that the individual is speaking on behalf of UNO.
General Information
Biography
Xiaoming Yang has a Ph.D. degree in entrepreneurship and innovation from the University of Missouri-Kansas City. His research interests include the cognitive behavior of entrepreneurs, social entrepreneurship, technological entrepreneurship, and corporate entrepreneurship.
Teaching Interests
Entrepreneurship, social entrepreneurs, new venture creation, business statistics
Research Interests
Lean start-up, effectuation, new product development, social entrepreneurship, and corporate entrepreneurship.
Service Summary
Member of Strategic Planning Council, judge of BigIdea!Pitch, reviewers of journals.
Awards and Honors
2020 CBA Summer Fellowships, Scholarship/Research - 2020
2019 CBA Summer Fellowships, Scholarship/Research - 2019
Education
Ph D, University of Missouri-Kansas City, Missouri, Kansas City, Entrepreneurship and Innovation, 2016
Professional Development
Seminar, Institute for Humane Studies Online Discussion Colloquium, "Technology, Innovation, and Social Problems", 08/29/2020 - present
Community of Practice: Research, Building Research Capacity in a Graduate Program: Examining the Feasibility of a Research Concentration in the MBA Program , 10/01/2016 - 09/30/2017
Licensures and Certifications
Price-Babson Symposium for Entrepreneurship Educators (SEE) , Babson College, 05/31/2019
Scholarship/Research/Creative Activity
Selected Publications
Wang, Tang, Jiao, Hao, Xu, Zhijian , Yang, Xiaoming. 2017. Entrepreneurial finance meets government investment at initial public offering: the role of minority state ownership , Corporate Governance: An International Review, 26, 2, 97-117.
Wu, Chuanrong, Yang, Xiaoming, Lee, Veronika, Mark, McMurkrey. 2019. Influence of venture capital and knowledge transfer on innovation performance in the big data environment, Journal of Risk and Financial Management, 4, 13.
Sun, Sunny Li, Yang, Xiaoming, Yang, Haibin. 2014. Variance-enhancing corporate entrepreneurship under deregulation: An option portfolio approach, Asia Pacific Journal of Management, 31, 3, 733–761.
Yang, Xiaoming, Sun, Sunny Li. 2012. The rise of Chinese wind turbine manufacturers, Routledge, 109-135.
Parry, Mark, Yang, Xiaoming, Takemura, Masaaki. 2020. The Impact of Social Motivations on Word-of-Mouth Generation by Japanese Consumers, Journal of International Consumer Marketing, 23.
Directed Student Learning
Master's Thesis Committee Member, Gender Differences or Something Deeper? The Relationships of Communal and Agentic Goal Orientations to Entrepreneurial Intentions and Success as a Function of Female versus Male Stereotypic Job Domain, In-Process
Service
Department, College, and University
Academic Probation - Policy Subcommittee Working Group, Attendee, Meeting, In Fall 2019, a Probation/Suspension Working Group was formed to review current probation/suspension policies, processes and practices at UNO (at the undergraduate level) and to identify ways to incorporate best practices related at UNO. , 07/06/2020 - present
BigIdea!Pitch, Program Organizer / Coordinator, I co-ran the BigIdea!Pitch Contest with other colleagues of CIEF. , 08/15/2019 - present