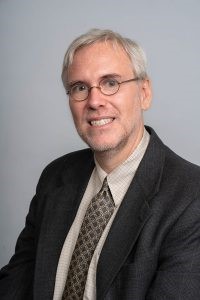 Dr. Ian MacInnes
Economics, Associate Professor
---
email:
office:
MH  332E
Google Scholar:
note:
This profile is pulling in data from Digital Measures. Postings on personal websites or social media do not indicate that the individual is speaking on behalf of UNO.
General Information
Biography
Ian MacInnes is Associate Professor of Economics at UNO's College of Business Administration. He was previously a faculty member at Syracuse University's School of Information Studies for over twenty years. He spent two years teaching at the University of Minnesota's Carlson School of Management after completing a Ph.D. from the University of Southern California in Political Economy and Public Policy and a master's degree at the London School of Economics. He was also a Fellow at Harvard's Kennedy School of Government and at the International Telecommunications Union in Geneva. Dr. MacInnes served as Associate Dean for Academic Affairs at Syracuse, managing curriculum, course offerings, development of new programs, and the hiring and mentoring of part-time instructors. He chaired several university committees including the Senate Agenda Committee, Academic Affairs Committee, Appointment and Promotions Committee, Vice Chancellor and Provost Search, and the Strategic Plan Working Group on Innovation and Institutional Renewal. He also presided over the University Senate.
Teaching Interests
Ian MacInnes has taught courses in principles of micro and macroeconomics, the economics of competitive strategy, the economics of digital transformation, applied economics for information managers, information policy, and information industry strategy in campus and online formats.
Research Interests
Ian MacInnes's research interests involve public policy, economics, and law for information and communication technology, including privacy, electronic markets, and social networks. He is also working on the impact of changes caused by information technology, automation, and AI on work and income/wealth distribution. His previous research has covered digital transactions for content, software, and services; dynamics of business models; industry convergence; trust and fraud in electronic markets; virtual world economies; business models for online entertainment; and the implications of compatibility standards for competition policy.