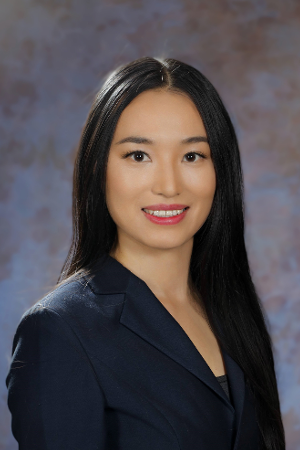 email:
office:
MH  332
Google Scholar:
note:
This profile is pulling in data from Digital Measures. Postings on personal websites or social media do not indicate that the individual is speaking on behalf of UNO.
General Information
Biography
Dr. Liu is an assistant professor in economics at the University of Nebraska Omaha and an associate editor of Open Economies Review. She was a visiting scholar at the University of Texas Dallas. Her work on macroeconomics and financial economics has been published in top journals such as Macroeconomic Dynamics, Journal of Financial Stability, Journal of Macroeconomics, and International Journal of Finance and Economics. Her work on monetary aggregation has been cited by the Center for Financial Stability in New York City. She has been invited to workshops at Stanford University, research seminars at the University of Zurich, and international conferences that were sponsored by the Bank of England, European Central Bank, Bank of Canada, MIT, among others. Her research paper on cryptocurrency is in the top 10 downloaded papers in the Manchester School in 2021.
Teaching Interests
Macroeconomics, Money and Financial Institutions, Quantitative Applications in Economics and Business
Research Interests
Macroeconomics, Financial Economics, Applied Econometrics
Service Summary
Associate Editor of Open Economies Review, Omicron Delta Epsilon Honor Society for Economics Omaha, Faculty Advisor of Master Concentration on Monetary and Financial Economics
Awards and Honors
CBA Summer Research Fellowship, Scholarship/Research - 2023
2023 WiSTEM Peer Collaboration Mini-grants, Teaching - 2023
Scholarship/Research/Creative Activity
Selected Publications
Liu, Jinan, Serletis, Apostolos. 2023. Volatility and Dependence in Cryptocurrency and Financial Markets: A Copula Approach, Studies in Nonlinear Dynamics and Econometrics.
Liu, Jinan, Serletis, Apostolos. 2022. The complex relationship between inflation and equity returns, Journal of Economic Studies, 49, 1, 159-184.
Liu, Jinan, Serletis, Apostolos. 2021. Credit Cards, the Demand for Money, and Monetary Aggregates, Macroeconomic Dynamics, 1-34.
Liu, Jinan, Rahman, Sajjadur, Serletis, Apostolos. 2020. Cryptocurrency shocks, The Manchester School, 89, 190-202.
Liu, Jinan, Serletis., Apostolos. 2019. Volatility in the Cryptocurrency Market, Open Economies Review, 30, 779-811.
Service
Department, College, and University
Omicron Delta Epsilon Honor Society for Economics , Program Organizer / Coordinator, 08/01/2022 - 08/31/2022