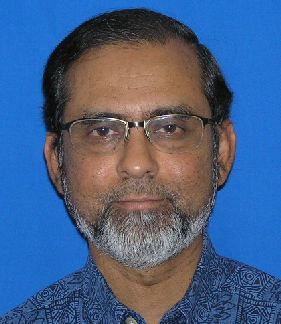 email:
office:
MH  303Q
office phone:
department phone:
fax:
402.554.2010
note:
This profile is pulling in data from Digital Measures. Postings on personal websites or social media do not indicate that the individual is speaking on behalf of UNO.
General Information
Biography
Professor Huq holds a Ph. D. in Operations Management and has 30 years of teaching and research experience in the field. He is the recipient of two competitive US Fulbright Scholar grants, and six university wide Summer research grants. Dr. Huq is active in the international arena, he is the Founding President of Global Business & Management Forum(GBMF). He has organized a number of international conferences in developing countries. Before coming into academe, Professor Huq was a project research specialist for the Agency for International Development (USAID).
Teaching Interests
Professor Huq teaches Operations Management, Quality Management, and Supply Chain Management. Other teaching interests include TQM, process re-engineering, Six-Sigma quality, lean systems, and enterprise resource planning (ERP).
Research Interests
Professor Huq's research interests include quality systems with emphasis on six-sigma quality management, business process reengineering (BPR), lean systems, and change management. His work is published in Total Quality Management, Quality Management in Healthcare, Healthcare Management Review, Journal of Change Management, Business Process management Journal, Managing Service Quality, Journal of Applied Business & Economics, International Journal of Productivity and Quality Management, Journal of Manufacturing Systems, Production Planning and Control, Simulation, International Journal of Operations and Production Management, Management of Technology, and International Journal of Quality & Reliability Management. He has served as a reviewer for a number of national and international academic journals, and have chaired sessions at academic conferences.
Service Summary
Dr. Huq is a member of Decision Sciences Institute, Operations Management Society, and CSCMP. He is the founding President of GBMF, and the chief editor of Global Business and Management Journal. He has served two 3-year terms on the Fulbright Peer Review committee. He serves on a number of college and university committees, including the the Faculty Senate, UNO Rules committee, University Committee on Assessment, UNO Goals & Direction Committee, Undergraduate Program Council, the Faculty Development Council, and CBA technology committee.