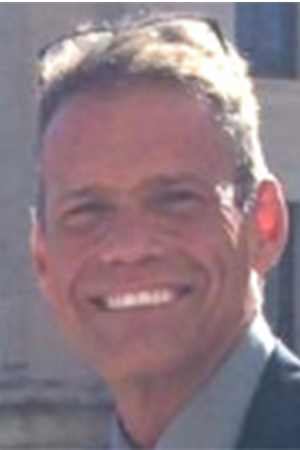 Dr. Larry Hughes
Finance, Banking and Real Estate, Instructor
---
email:
office:
MH  228E
office phone:
note:
This profile is pulling in data from Digital Measures. Postings on personal websites or social media do not indicate that the individual is speaking on behalf of UNO.
General Information
Biography
Since 2002, Dr. Hughes has worked in higher education as a professor, dean, and interim VP. Prior to that he served as a human resources officer in the software industry. At 17, he left his native Nebraska and served in the U.S. Marine Corps providing security at numerous embassies around the globe. He and his spouse live in Omaha with frequent escapes to a home in Mexico. He holds an MBA and a Ph.D. in Business Administration as well as a graduate credential in Finance.
Teaching Interests
Principles of finance, psychology of money and investing, international finance, real estate principles
Research Interests
Investing and motivation and active learning in the finance classroom.
Education
Ph D, University of Nebraska, Lincoln, Business Administration, Statistics, Leadership/OB, MIS, 2005
Other, Northcentral University, La Jolla, CA, Finance, 2018
Licensures and Certifications
Master Reviewer/Team Chair, Quality Matters, 03/01/2019
Scholarship/Research/Creative Activity
Selected Publications
Norman, Steven, Avey, James, Larson, Milan, Hughes, Larry. 2020. The development of trust in virtual leader–follower relationships, Qualitative Research in Organizations and Management, 15, 3.
Provaznik, William, Hughes, Larry. 2020. It's how we do things here: Regional population personality and corruption. , Economics & Business Journal: Inquiries and Perspectives.
Agrawal, Vipin, Khanna, P, Agrawal, Vijay, Hughes, Larry. 2020. Change in Student Perceptions of Course and Instructor Following Curriculum Change, Decision Sciences Journal of Innovative Education.
Gardner, William, Clapp-Smith, Rachel, Mhatre, Ketan, Avolio, Bruce, Chan, Adrian, Hughes, Larry, Pandley, P. Leader exemplification and ethical conduct: Effects on perceived authenticity, trust and organizational advocacy, Journal of Management.
Hughes, Larry, Bilodeau, Julie. 2023. Assessment for a purpose: Leveraging assessment to motivate student learning, performance, and retention, IGI Global.
Service
Department, College, and University
EMBA Taskforce, Committee Member, 11/01/2021 - 11/30/2021
Community
Sarpy County Sanitary Improvement District, Board Member, 01/01/2000 - 12/31/2000