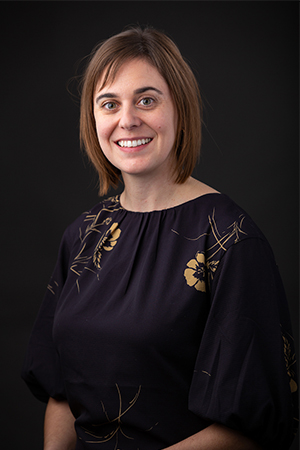 Dr. Shannon Cummins
Marketing & Entrepreneurship, Associate Professor
---
email:
office:
MH  303T
office phone:
note:
This profile is pulling in data from Digital Measures. Postings on personal websites or social media do not indicate that the individual is speaking on behalf of UNO.
General Information
Biography
Dr. Cummins began her teaching career as a tenured member of the College of Business and Economics at the University of Wisconsin-Whitewater. There she helped to grow the Institute for Sales Excellence and developed and ran dozens of sales competitions with more than 1,000 student/professional sales interactions annually. Prior to working in sales, she studied at the University of Nebraska-Lincoln and was a Fulbright Scholar at the Warsaw School of Economics.
Teaching Interests
Sales, sales management, negotiations, international marketing
Research Interests
Sales and sales education, sustainability, governance
Service Summary
Dr. Cummins serves as Director of the Center for Professional Sales. She also serves on a number of college and university-wide committies, as Editor of Journal for Advancement of Marketing Education, Associate Editor of the Journal of Marketing Education, and on the national Fulbright review board for business.
Awards and Honors
Best Paper Award - 2015
Outstanding Paper Award - 2017
Best Sales Paper Award - 2015
Contribution to Students Campus-wide Award - 2008
College of Business and Economics Faculty Service Award - 2016
Education
Ph D, University of Nebraska-Lincoln, Marketing, 2012
Scholarship/Research/Creative Activity
Selected Publications
Cummins, Shannon, Peltier, James. 2021. Understanding Students' Decision-making Process When Considering a Sales Career: A Comparison of Models Pre- and Post-exposure to Sales Professionals in the Classroom, Journal of Personal Selling & Sales Management.
Cummins, Shannon, Nielson, Blake, Peliter, James, Deeter-Schmelz, Dawn. 2020. A Critical Review of the Sales Education Literature 2.0, Journal of Marketing Education, 42 (3), 198–216.
Nielson, Blake, Cummins, Shannon. 2019. Recruiting Sales Students: The Value of Professionals in the Classroom, Marketing Education Review.
Cummins, Shannon, Reilly, Timothy, Carlson, Les, Grove, Stephen, Dorsch, Michael. 2014. Investigating the Portrayal and Influence of Sustainability Claims in an Environmental Advertising Context, Journal of Macromarketing, 34, 3, 332-348.
Hayden, F. Gregory, Campbell, Elliot, Cummins, Shannon. 2010. The Ranking of Contractors to the U.S. Department of Defense According to Integrated Power Blocs Among the Contractors, Journal of Economic Issues, 44, 2, 411-420.
Service
Department, College, and University
Director, UNO Center for Professional Sales, 05/01/2019 - 05/31/2019
Professional
Fulbright National Screening Committee, Committee Member, Screen University applicants at the national level and determine which proceed to country-level selection., 01/01/2020 - 12/31/2020