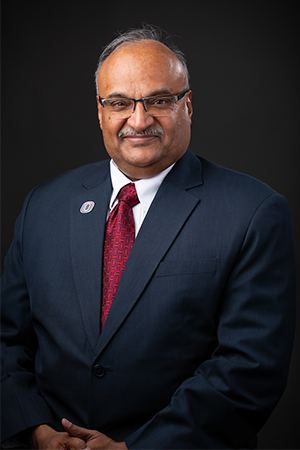 Dr. Arvind Agrawal
Marketing & Entrepreneurship, Assistant Professor
---
email:
office:
MH  303U
office phone:
digital commons:
note:
This profile is pulling in data from Digital Measures. Postings on personal websites or social media do not indicate that the individual is speaking on behalf of UNO.
General Information
---
Biography
I am a marketing professional who has chosen an academic career. I completed my Ph.D. in 2018 from the University of Nebraska Lincoln in the area of consumer behavior. My research addresses consumers' choice of payment types identifying the underlying motivations behind such choices and the behavior implications thereof.
Teaching Interests
I teach courses in the marketing area. I am currently teaching "Consumer Behavior," "Marketing Strategy," and "Principles of Marketing." The Consumer Behavior and Principles of Marketing courses are for undergraduates and the Marketing Strategy for MBA students.
Research Interests
My research is focused on three areas:a) Impact on the consumer of payment types and advertisingb) Public policy implications of payment types and advertising regulationsc) Develop a research methodology for consumer buying processesMy dissertation investigates consumers' attitudes and motives for their choice and preferences for payment types. I conceptualized "Payment Timing" as a new dimension that explains the payment type preferences of consumers. Those who prefer to "pay-now," use debit cards, and those who prefer to "pay later," use credit cards.
Service Summary
At the University, I serve on the Faculty Development Council (FDC) from 2019 to 22 and on the Judicial Committee (2019-22). I am contributing to the Marketing and Entrepreneurship department by representing them on the library committee, developing a school contact program, and helping with the web pages for our department.
Awards and Honors
Award for Excellence in Teaching by a Graduate Student, Teaching - 2015
Education
Ph D, University of Nebraska Lincoln, Lincoln, NE, Marketing, Consumer Behavior, 2018
MBA, Indian Institute of Management Ahmedabad, Ahmedabad, Gujarat, India, Marketing, Computer Systems, 1983
Scholarship/Research/Creative Activity
---
Selected Publications
Agrawal, Arvind. 2016. Dimensions and Contingent Effects of Variable Compensation System Change, Journal of Business Research , 68, 8, 2923-2930.
Agrawal, Arvind. 2013. How India Found Its Feet: The Story of Indian Business Leadership and Value Creation - 1991-2010, Cambridge Scholar Publishers, 2, 245.
Agrawal, Arvind, Gentry, James. 2019. Why Do Many Consumers Prefer to Pay‐Now When They Could Pay‐Later?, Journal of Consumer Affairs., 54, 2, 607-627.
Service
---
Department, College, and University
Judicial Committee, Committee Member, Review student conduct cases , 04/01/2019 - 04/30/2019
Faculty Development Council, Committee Member, Review faculty applications for sabbaticals, maintain summer scholarship applicant information, and arrange and schedule faculty brown bags., 09/01/2019 - 09/30/2019
Professional
American Marketing Academy, Reviewer, Conference Paper, Review research papers submitted for the AMA conferences to assess their quality., 09/01/2018 - 09/30/2018
The Mountains Plains Business Association, Board of Directors of a Company, Part of the officiating committee for the association., 10/01/2018 - 10/31/2018