Student Government February Updates
Catch up with Student Government.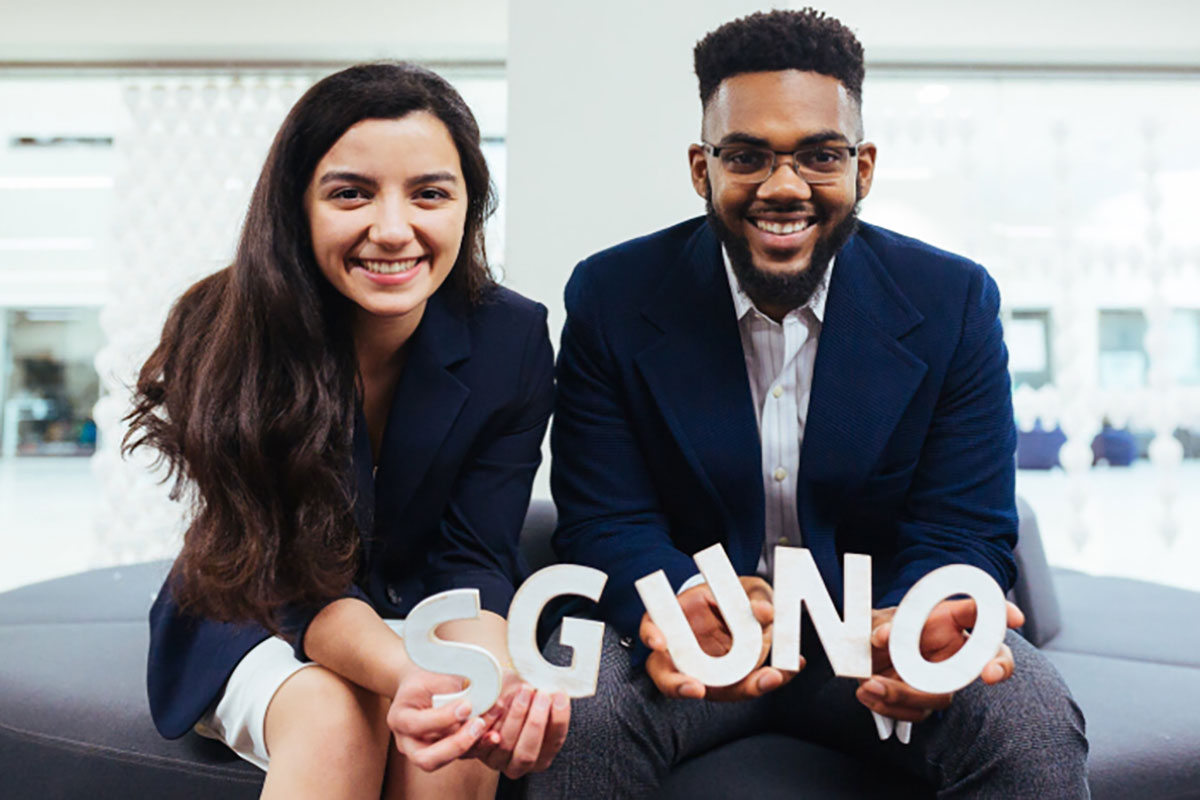 Mavericks,
Welcome back to our February Newsletter! We hope everyone had a great first month of the Spring Semester. We have exciting updates to share with all of our Mavericks!
Parking and Transportation
Our senators are working tirelessly to continue advocating and collaborating with our Parking Services to provide ways for accessible parking for our students, faculty, and staff. To ensure parking does not interfere with our students' success, Senator Khan has developed a survey for students to take to reimplemented the parking waiver for students. We highly encourage and recommend our students to take the quick survey at the following link.

The survey will be used to hear student concerns to better advocate for our campus. 

Mental Health Awareness
Mental Health Awareness does not only help people realize the importance and impact of mental health on our daily lives. As such, Student Government will be working on various events to better promote mental health services available on campus such as Counseling and Psychological Services. 
Additionally, Student Government will be hosting a speaker series event to discuss mental health and break the stigma around the topic. Please fill out the following short survey to let us know what you would like the event to look like. 

Census 2020 Information and Opportunities
Beginning in mid-March you will begin receiving information about the upcoming U.S. Census, a key tool used to ensure that communities are accurately represented and funded at the federal level. However, it is never too early to educate yourself about the

 
Census process
and even participate in this vital civic function - including having an opportunity to earn money. 

UNO's Center for Public Affairs Research is partnering with the State of Nebraska and U.S. Census Bureau to provide details on the 2020 Census, which you can find on thier

 

website. You also have the opportunity to enter the

 

TikTok for the 2020 Census

 

contest with the chance to win a cash prize, or apply to earn up to $22 an hour as a

 

Census taker. 
Student Government Week
We will be hosting a week full of programing, personal development, and fun events in the month of March; keep an eye out for more information!
The week will kick off with an open house student involvement office to introduce students to our involvement office to better connect them with student organizations and campus opportunities. Other events will include a partnership with the Academic and Career Development office to host a resume building night to develop professional skills. This semester we are excited to bring Therapy Dogs at "Pet the Day Away" as a spin on a Student Government tradition of gathering feedback from students.
More events are included, make sure to follow us on our social media to stay updated on these events!

Student Government Onboarding Process
To better advocate for our students and use our potential, Senator Javier is working with Senator Meister to create a better onboarding process for our future student leaders. Plans for better preparing our representatives include a crash course about student government during election season, having a Canvas course, and adding a continuing education component around diversity & inclusion, leadership skills, and advocacy training. We are very excited for the new addition to prepare our students for leadership opportunities. 

Freshman Leadership Council
The Freshman Leadership Council is excited to give updates on the progress of the 'Kindness' project with the Nathan Hale Elementary School special projects program. Our FLC members have been working with Nathan Hale students since the beginning of September, teaching them about the importance of civic engagement, and why it is important to be an active participant in the change you want to see. Since our first interaction, students have brainstormed many ideas about how they will lead the charge in promoting change in their prospective school. As a result, students at Nathan Hale Elementary school will lead their own projects of change with the guidance of the Freshman Leaders.

Stay Tuned!
We are proud to announce our collaboration with our Athletics Department & Baxter Arena to start highlighting Student Government. Keep an eye out for our next highlight when you attend a Hockey or Basketball game!


Sincerely,

Aya Yousuf
President and Student Regent, UNO Student Government
Jabin Moore
Vice President, UNO Student Government


---
About SGUNO
SG-UNO is comprised of the Executive, Legislative, and Judicial branch. Together, we carry out the day-to-day operations to create, adopt, and approve legislation that is in the best interest of the student body. Reach out to 
sguno@unomaha.edu.
for more information!

Our Mission
Student Government at The University of Nebraska At Omaha (Sg-Uno) exists to advance the student experience. As the official voice of the student body we represent, empower, and serve students. To this end we advocate for student interests to the administration, faculty, staff, the University of Nebraska Board of Regents, and the Omaha community. SG-UNO continually strives to create a welcoming environment and provide impactful contributions for the student body.
About the University of Nebraska at Omaha
Located in one of America's best cities to live, work and learn, the University of Nebraska at Omaha (UNO) is Nebraska's premier metropolitan university. With more than 15,000 students enrolled in 200-plus programs of study, UNO is recognized nationally for its online education, graduate education, military friendliness and community engagement efforts. Founded in 1908, UNO has served learners of all backgrounds for more than 100 years and is dedicated to another century of excellence both in the classroom and in the community.
Become a fan of UNO on Facebook and follow UNO's Twitter updates. 
Contact Us
If you have a story idea, news tip, or other question, please email the UNO News team at unonews@unomaha.edu.