#KnowTheO: The H&K Building
From concrete tennis courts to rock-climbing walls, the presence of physical education, recreation and wellness has had many changes over the last 40 years.
published: 2021/06/07
contact: Zack Kirby and Charley Steed
READ MORE: Summer at the Wellness Center & Campus Rec Membership Info
---
If you enter UNO's Dodge Street Campus from a highly-trafficked four-way stop in Elmwood Park and wind you way up University Drive South, it is hard to mistake the prominence of the UNO Health and Kinesiology Building.
With it's sharp-angle roof jutting up into the sky and dynamic window coverings highlighting the campus' eight dimensions of wellness, the sleek, state-of-the-art space serves as a beacon to students, faculty, staff, and visitors from the community as a multi-use space that, despite its appearance, has had an on-campus presence for four decades.
Learn more about H&K
H&K Now
With a square footage of 240,000 the H&K building houses the School of Health and Kinesiology, which is part of UNO's College of Education, Health, and Human Sciences, as well as the Wellness Center that includes the Counseling and Psychological Services (CAPS), The Nebraska Medicine UNO Health Center, and Campus Recreation.
Some of the H&K building amenities include:
Climbing Wall
Dance Lab
2 Double Gymnasiums (East & West)
Elevated Jogging Track
Fitness Areas (North & South)
Golf & Archery Lab
Indoor Spa
Men's, Women's, and Gender Inclusive Locker Rooms
Injury Prevention & Care (IPC)
MAC Court
Massage Room
MavRec Cafe
Multipurpose Rooms
Outdoor Venture Center (OVC)
Pool
Spinning Room
Racquetball/Squash Courts
Along with the services it offers, what many people may not know are the different membership services the building offers. All current UNO Students taking on campus, online, or remote classes for at least one credit hour will have access to the Wellness Center. UNO students, who took classes in the Fall or Spring semesters of the 2020/2021 academic year and not taking summer classes, are eligible to purchase a membership to the Wellness Center. Faculty and staff working on UNO's campus are eligible to purchase a membership to the Wellness Center.
H&K Then
Its doors first opened as the School of Health, Physical Education and Recreation (HPER) on Jan. 14, 1980. The effort following a years-long campaign to advance the university's physical education curriculum with access to a new facility that would add to a significantly limited campus footprint for physical education, which, at the time included no swimming pool, no fitness center, classes that were held in the Sapp Fieldhouse, a 'portable' building for other physical education classes, concrete tennis courts, a miniature field used for outdoor recreation events.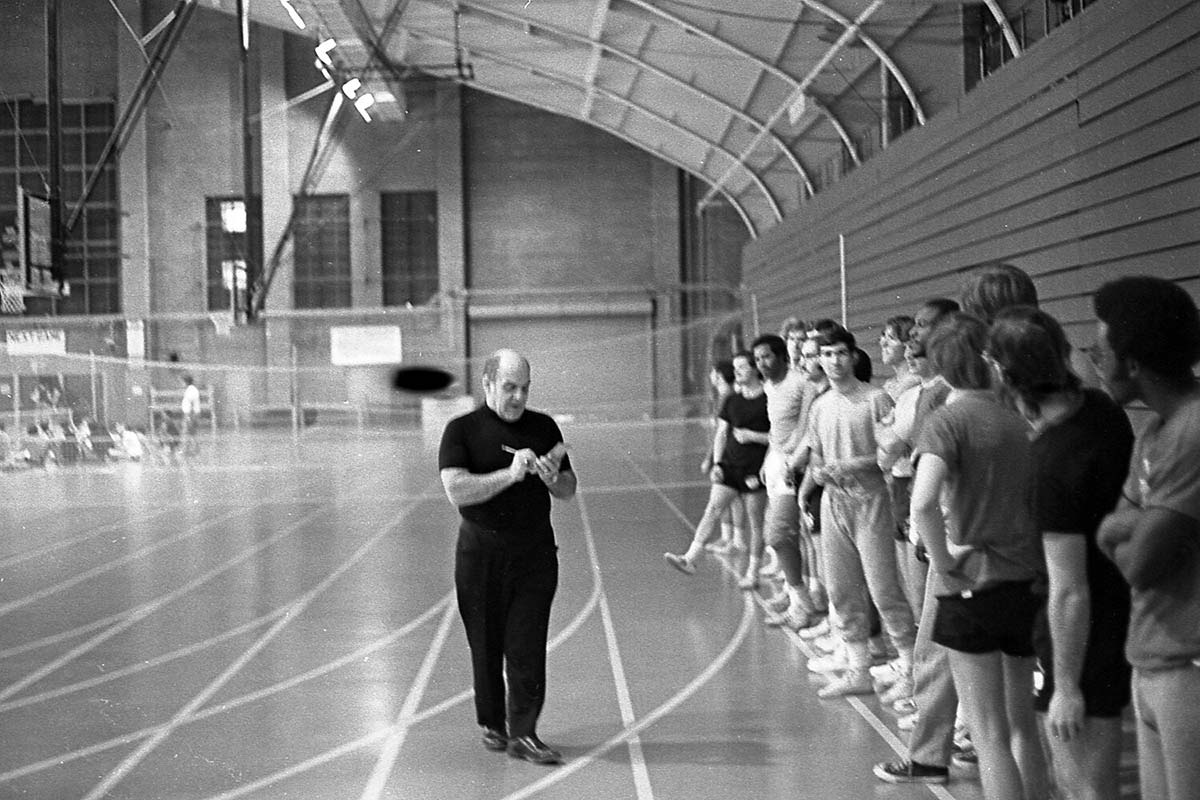 In its initial years, students called the building, which added gymnastic spaces, a pool, basketball courts, weight rooms and more, a "marvel," but as with all things, time necessitated more change. Thirty years later, the building went through a renovation and grand re-opening that featured many new additions, including an expanded pool, a rock-climbing wall, elevated walking track, and more.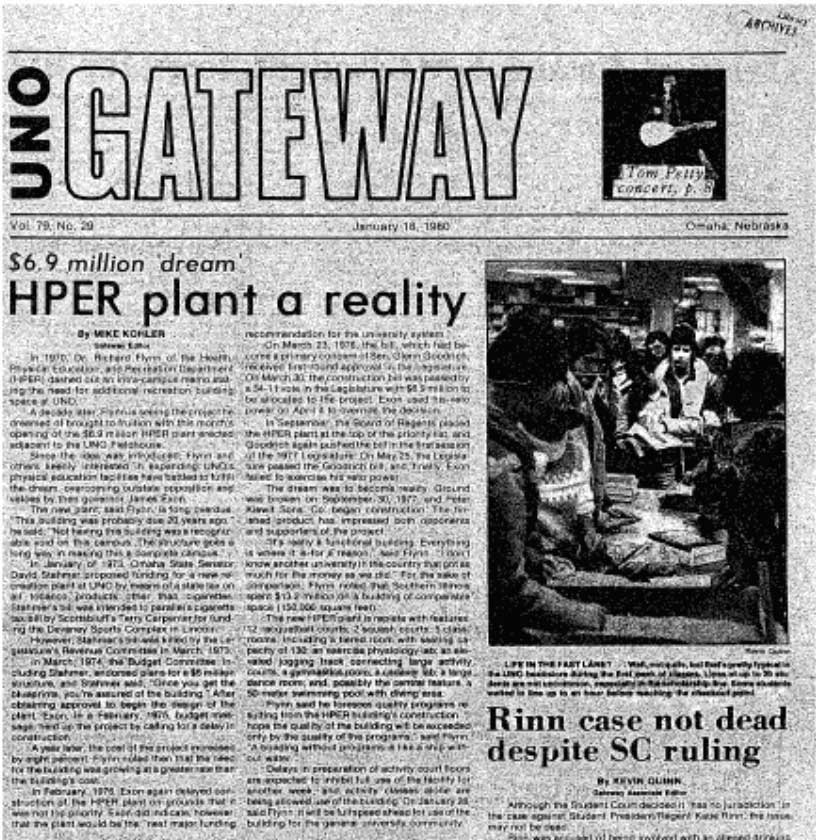 H&K Renovations
"The grand opening of the Renovation and Addition of the H&K Building was in 2010," said Joe Kaminski, director of Campus Recreation. "Approximately 150,000 square feet of space was completely renovated and 90,000 square feet of new recreational and fitness space was added to the H&K Building. "
The importance of that additional square feet has paid dividends for the facility in that it provides students with a multitude of services.
About the University of Nebraska at Omaha
Located in one of America's best cities to live, work and learn, the University of Nebraska at Omaha (UNO) is Nebraska's premier metropolitan university. With more than 15,000 students enrolled in 200-plus programs of study, UNO is recognized nationally for its online education, graduate education, military friendliness and community engagement efforts. Founded in 1908, UNO has served learners of all backgrounds for more than 100 years and is dedicated to another century of excellence both in the classroom and in the community.
Follow UNO on Facebook, Twitter, Instagram, LinkedIn, and YouTube. 
Contact Us
If you have a story idea, news tip, or other question, please email the UNO News team at unonews@unomaha.edu.