Career Connect Symposium Highlights Paid Internships, Workforce Development
published: 2023/09/19
contact: Office of Strategic Marketing and Communications
email: unonews@unomaha.edu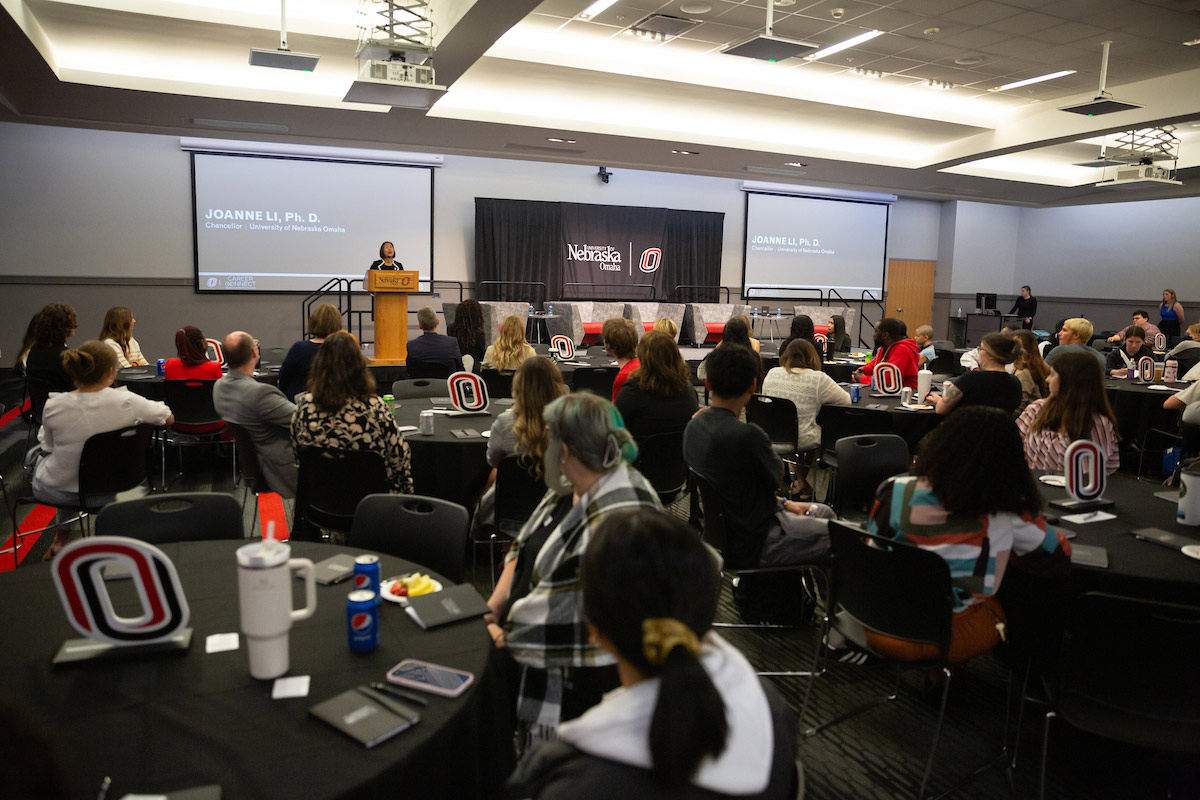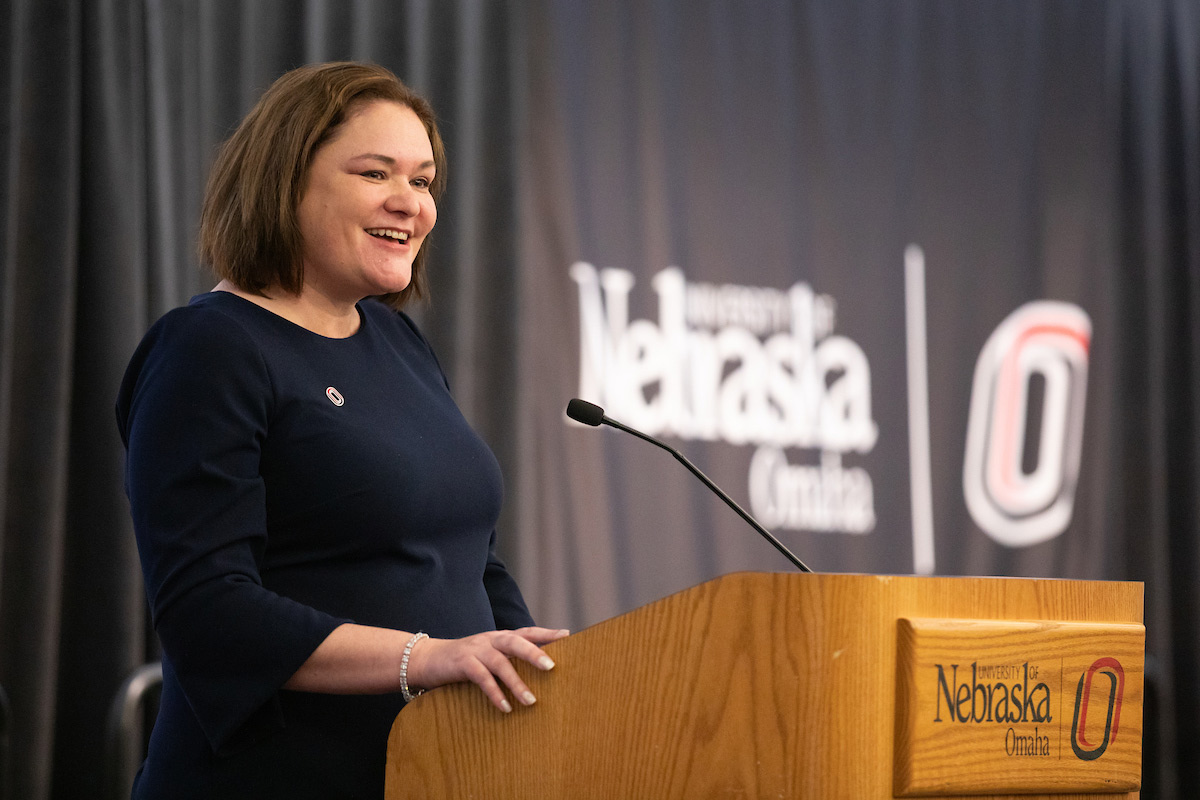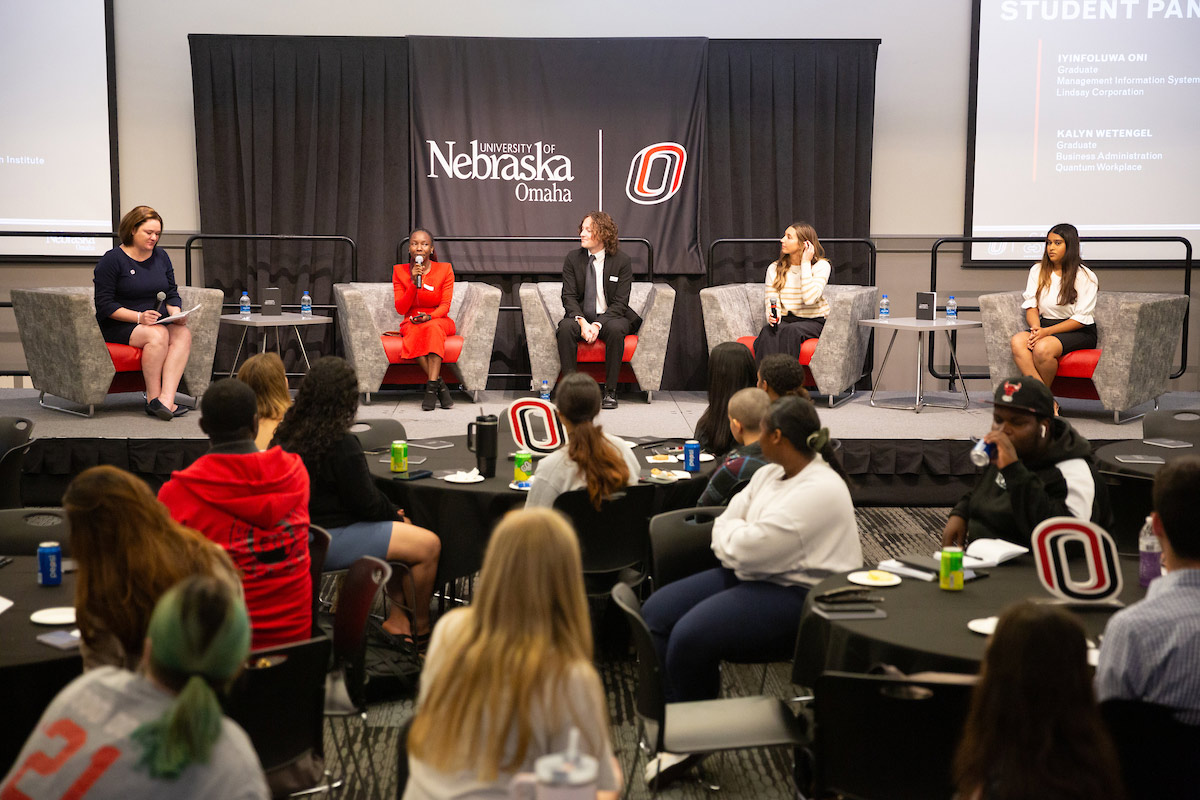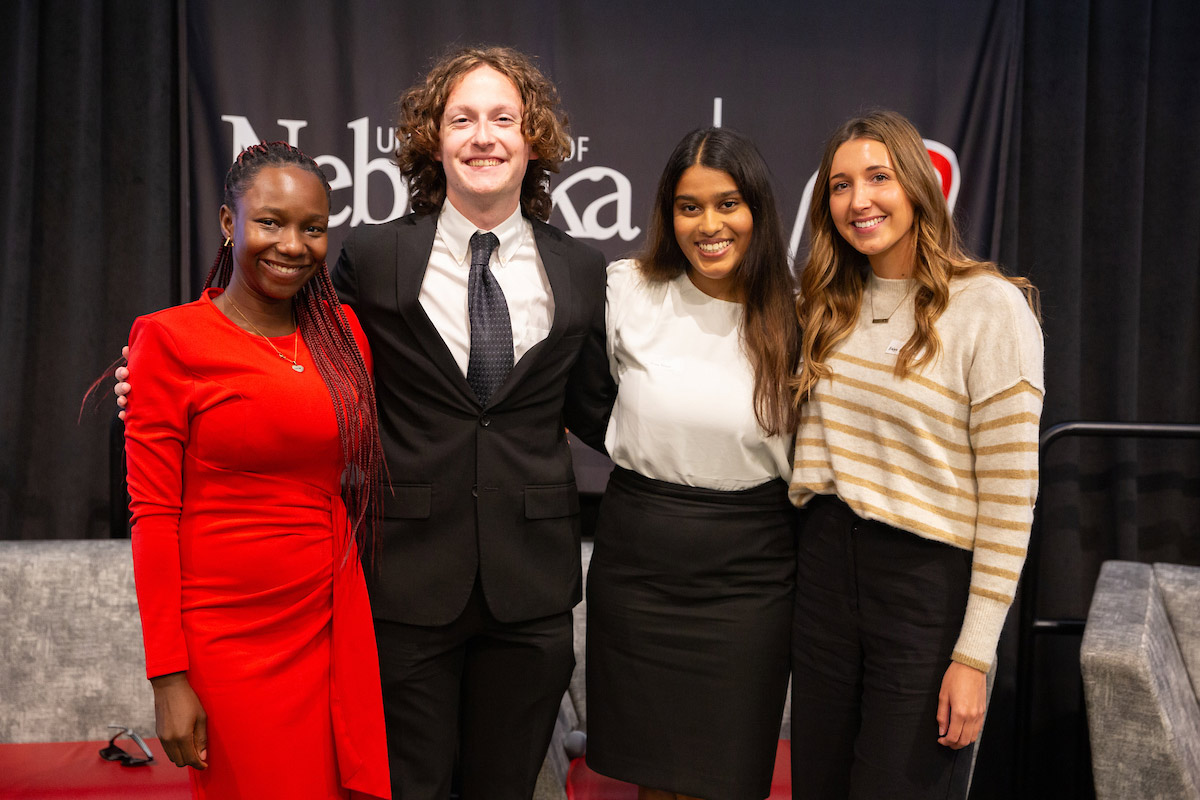 University of Nebraska at Omaha (UNO) students have access to paid internships through UNO's innovative Career Connect program. On Monday, UNO advanced the initiative by providing students with access to expert insights, peer advice, and professional networking through the Career Connect Symposium.
Keynote
The event featured keynote talks from area business leaders about workforce development and the importance of paid internships:
Matt Spires, CIO of FNBO

Shonna Dorsey, interim executive director of InternNE and executive director for the Nebraska Tech Collaborative

Alicia Huntington, intern program director for Mutual of Omaha
Student Panel Discussion
A student panel discussion about paid internships was moderated by Levi Thiele, Ph.D., director of career development at UNO, and followed the keynotes:
Iyinfoluwa Oni, Graduate Student, Management Information Systems, internship at the Lindsay Corporation

Jared Dingman, 4th Year, Economics and Psychology, internship at the National Strategic Research Institute

Ishani Adidam, 3rd Year, Business Administration, internship at HDR

Kalyn Wettengel, Graduate Student, Business Administration, internship at Quantum Workplace
Networking Opportunity
The event concluded with a reception providing students the opportunity to network with employers in attendance.
About Career Connect
UNO Career Connect launched in Spring 2022 as a collaborative program partnering the university with area companies and organizations to provide paid internship opportunities for UNO students. More than 130 area companies have partnered with UNO as part of the initiative. Learn more about Career Connect.