Guo: QR Code Usage Up 300% Since 2017
published: 2023/03/17
contact: Brandon Bartling - Office of Strategic Marketing and Communications
email: unonews@unomaha.edu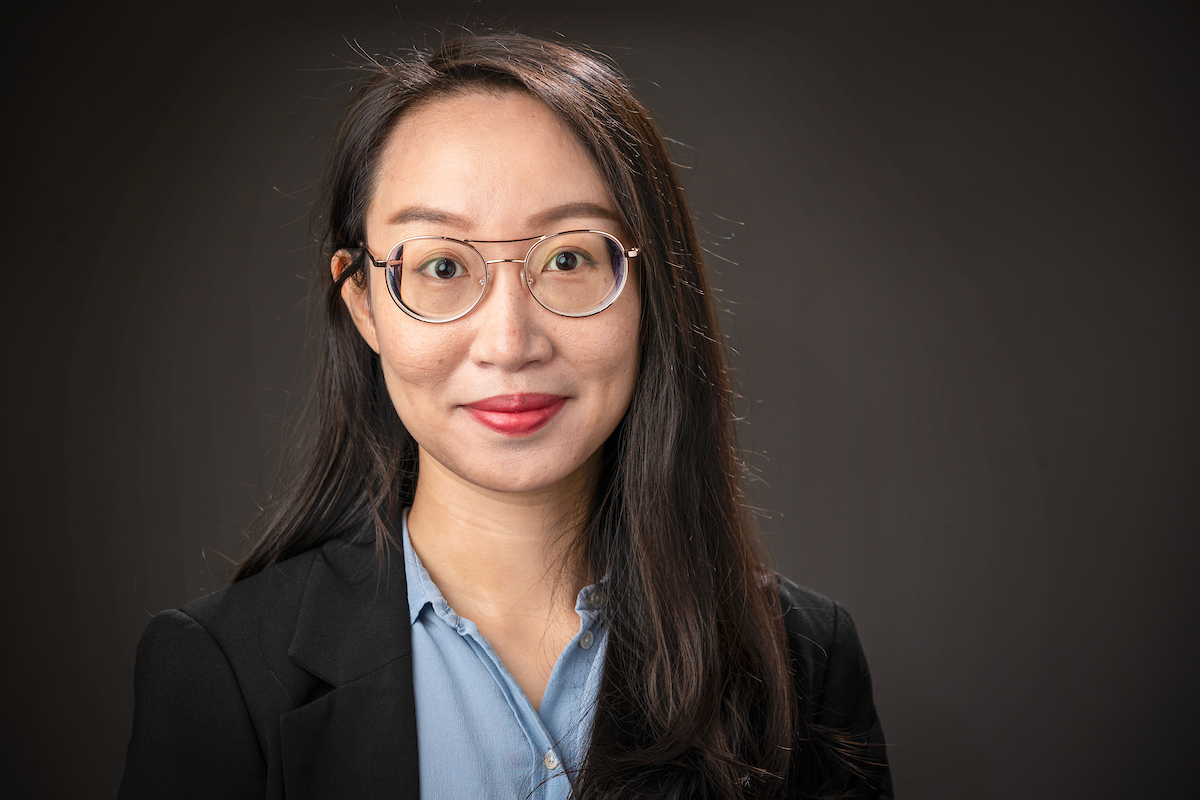 Lei Guo, Ph.D., assistant professor in UNO's School of Communication
QR codes have become more commonplace particularly since the onset of the COVID-19 pandemic. With a quick scan using a smartphone, QR codes can help users order food, find new friends, get a job, and even report a crime. The "quick reader code" was developed in Japan in 1994 and began to be used in the United States in 2011 but did not gain much momentum until the initial days of COVID.
Lei Guo, Ph.D., assistant professor in UNO's School of Communication, spoke with WOWT about the increase in use of QR codes. "Based on the latest date, the total QR code scans in the last year was 83.4 million," Guo said. She mentioned that this is an increase of 300% since 2017.
Even Omaha Athletics embraced QR codes. Over the past year, cardboard cutouts of UNO student-athletes, coaches, and mascots holding QR codes have been stood up all over town. The QR code on the cutout enables users to sign up for a free ticket and to receive Omaha Athletics ticket information.
See the full story on WOWT's website.