Faculty Fellows Amplify Service Learning Opportunities
Officially expanded in 2020, UNO's Service Learning Faculty Fellows program has dedicated faculty members in each college to enhance service learning course offerings, research, and creative activity efforts.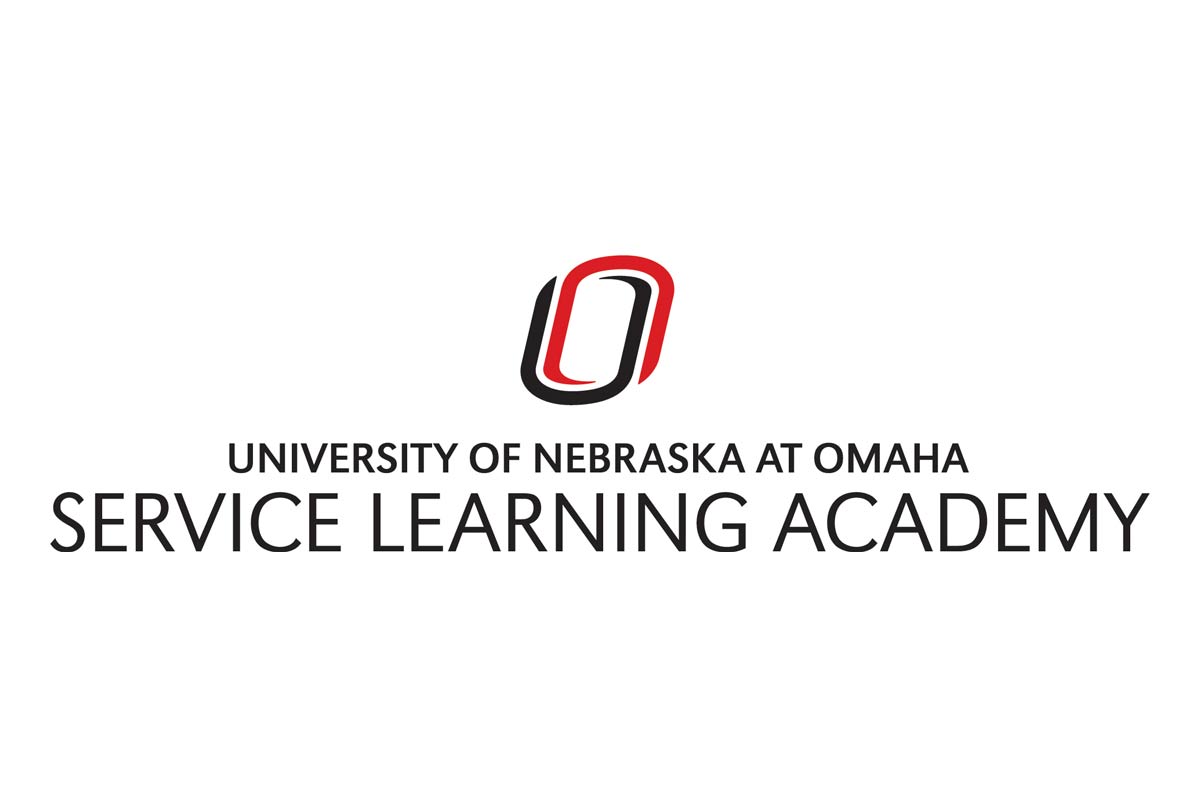 As an urban, metropolitan university, UNO's engagement with the community is a vital aspect of what it means to be a Maverick.
Helping lead the charge in the marriage of community impact with classroom learning is UNO's Service Learning Academy, which helps support faculty as they explore and implement ideas on how students can not only learn coursework through application, but also have a significant community impact
Last year, the Service Learning Academy expanded its Faculty Fellows program to all of UNO's academic colleges as well as UNL's College of Engineering, identifying dedicated faculty who can help answer service learning questions and provide access to support for their college or cross-college unit from the Service Learning Academy.
With the guidance of their deans, these Service Learning Faculty Fellows were able to identify college-specific goals to increase service learning and community engagement teaching and research efforts within their respective colleges.
Here are just some of the things that the 2020-2021 Faculty Fellows had to say, and how they can help you get started on your own service learning project ahead of Spring 2022 or take your current service learning offerings to the next level:
College of Arts and Sciences
Cecilia Tocaimaza Hatch, Ph.D.
Associate Professor of Foreign Languages and Literature
As part of an effort to spotlight more service learning courses, Tocaimaza Hatch did research to uncover a wealth of service learning courses and projects that faculty were doing with their students. Through spotlighting these efforts in the college newsletter, she showed service learning can still be done even if COVID-19 has made gatherings more difficult.
"As I reflect on the last year and the difficulties we faced as faculty in working with students who faced countless challenges, I can say that I look forward to a renewed commitment to community engagement through service-learning," Tocaimaza Hatch said. "I am also excited to see my colleagues on campus and be able to start more informal conversations … where I can introduce service learning and encourage them to give service learning a try."
College of Business Administration
Shannon Cummins, Ph.D.
Associate Professor of Marketing and Entrepreneurship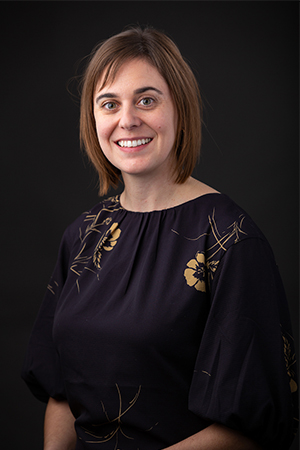 Over the course of the year, presentations to members of the College of Business Administration faculty, supporters, and administration helped increase the reporting of courses and projects that had already been occurring but had not been identified as having a service learning component.
"I have learned much about the organization and people of UNO and what is possible if you know who to talk with," Cummins said. "I have participated in many lunch-and-learns and other development events. Because of these, I am in a much stronger place to offer advice and referrals to my colleagues."
College of Communication, Fine Arts, and Media
Andrea Weare, Ph.D.
Assistant Professor of Communication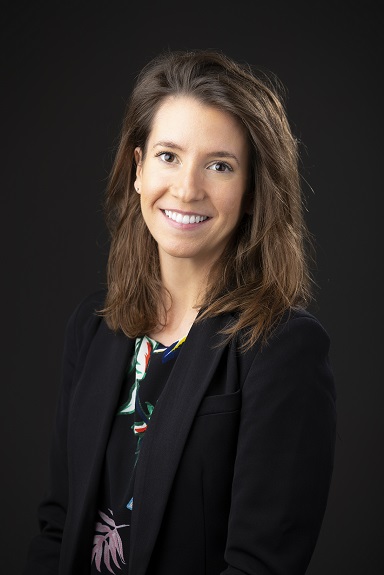 Due to the COVID-19 pandemic, Weare wanted to strengthen existing service learning programming and make sure students knew they had the opportunity to give back to the community through course offerings from the college.
Because of the successes found in translating in-person courses to online and remote approaches, many of the courses incorporating service learning were identified as ones that could stay in rotation because of how successful they were in engaging students from within the college, especially those who were interested in earning UNO's Community Engaged Scholar designation.
"In the coming year, our college will be recruiting more community engaged scholars and I will be sharing our college's service learning efforts with our incoming school directors, as well as collecting ideas on how to incorporate their past service learning experiences into our college," Weare said. "I will also include a focus on service learning research, specifically using course experience to co-author manuscripts and bolster our unique identity as a metropolitan university deeply engaged in its community."
College of Education, Health, and Human Sciences
Mitzi Ritzman, Ph.D.
Associate Professor of Special Education and Communication Disorders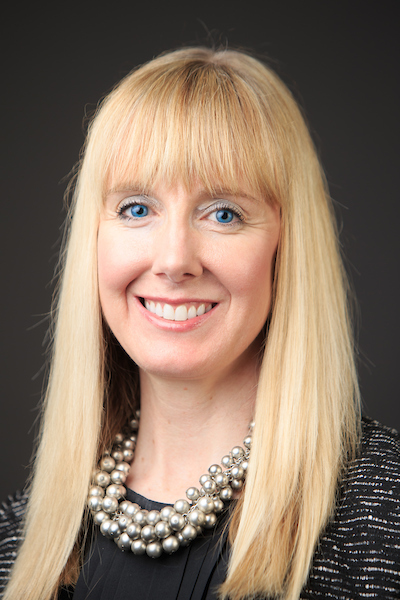 One of the most important goals of 2020-2021 was to identify how many courses already being offered within the college would fall into the service learning designation. Among these courses, faculty with service learning experience were encouraged to get feedback from their students. This feedback was then used to help inform advisors within the college on how to guide students to take courses with service learning components.
Based on lessons learned from the past academic year, Ritzman hopes to learn more about service learning course development and work with staff from the Service Learning Academy in order to provide future guidance on how to integrate service learning into teaching practicum opportunities for students in the future.
College of Information Science & Technology
Dhundy Bastola, Ph.D.
Professor of Interdisciplinary Informatics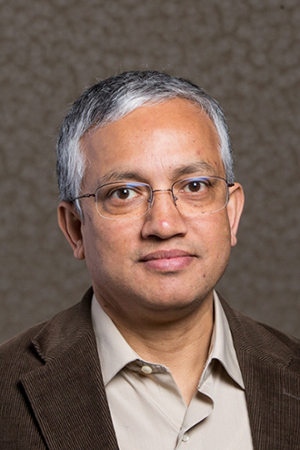 An important focus of the work done in the College of Information Science & Technology was work that supported bringing agricultural resources into urban settings.
Building on existing partnerships, the College of Information Science & Technology was able to identify and secure grant funding to address issues of food insecurity as well as further development of biotechnological advancements to support community needs.
Looking ahead to 2022, the College of Information Science & Technology hopes to increase research on food insecurity as well as bring in more community partners to identify needs and opportunities.
College of Public Affairs and Community Service
Jodi Benenson, Ph.D.
Assistant Professor of Public Administration
With a focus on four key priorities, Benenson worked within the College of Public Affairs and Community Service to better understand what faculty would want out of service learning teaching and research; tell the story of service learning for the college; explore new service learning possibilities; and identify approaches that worked well for other colleges.
Much of this work is continuing in the 2021-2022 academic year, with a focus on amplifying stories of service learning efforts through the web and social media channels.
"The opportunity to serve as a faculty fellow was invaluable," Benenson said. "Because community engagement is central to CPACS' mission, I was initially unsure how other Colleges approached service-learning and community engagement. The check-ins with the SLA team and fellow faculty fellows provided opportunities to learn more about the status and strategies of service-learning and community engagement for each College, and revealed the clear need for College-specific solutions to foster a collective culture of community engagement on campus."
UNL College of Engineering
George Hunt, Ph.D.
Assistant Professor of Practice
New to the 21-22 academic year, Hunt will work with the UNL College of Engineering faculty members to increase the opportunity to offer service learning and other experiential, high impact teaching and learning practices. These practices are research-proven ways to increase many of the student competencies of a "complete engineer".
Currently, Hunt is working on developing a service learning class to help design a reservoir in Valentine, Neb.
About the University of Nebraska at Omaha
Located in one of America's best cities to live, work and learn, the University of Nebraska at Omaha (UNO) is Nebraska's premier metropolitan university. With more than 15,000 students enrolled in 200-plus programs of study, UNO is recognized nationally for its online education, graduate education, military friendliness and community engagement efforts. Founded in 1908, UNO has served learners of all backgrounds for more than 100 years and is dedicated to another century of excellence both in the classroom and in the community.
Follow UNO on Facebook, Twitter, Instagram, TikTok, LinkedIn, and YouTube.