Schaffer Named CFE Director
Connie Schaffer, Ed.D., a UNO associate professor and alumna, has been named the new director of the university's Center for Faculty Excellence.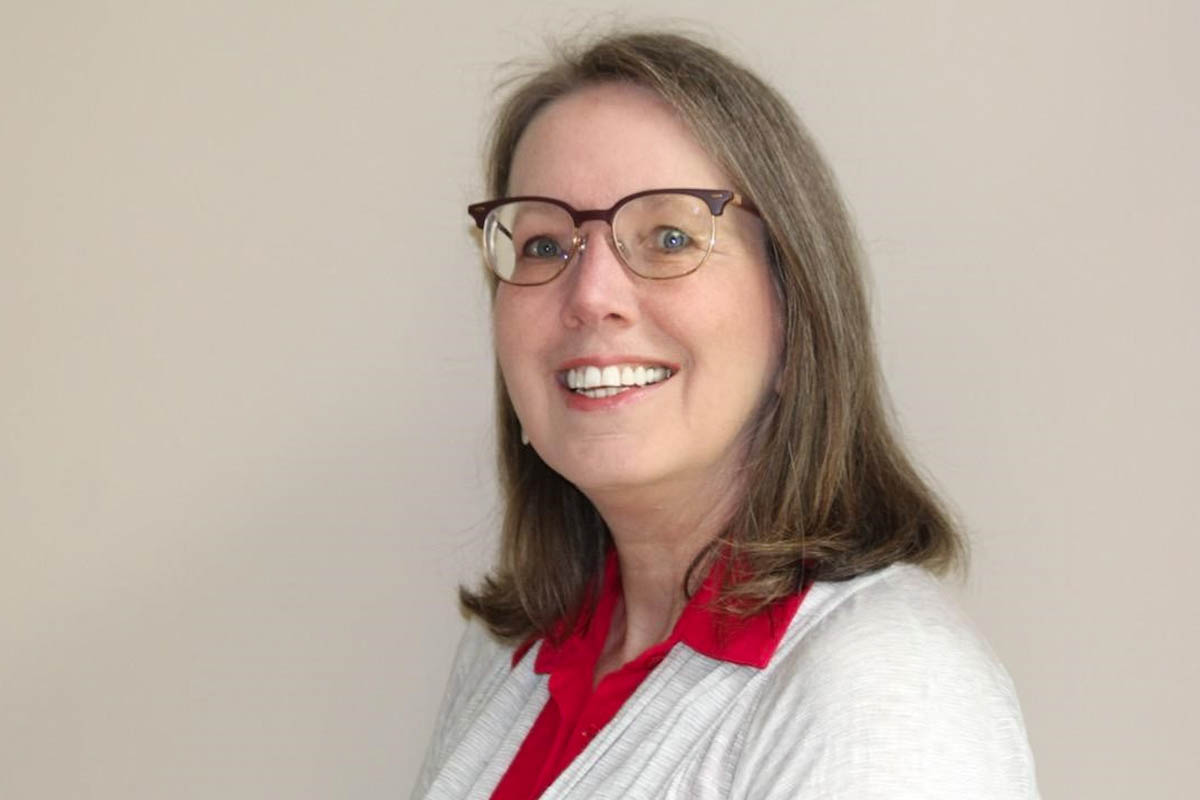 Connie Schaffer, Ed.D., has been named the next director for UNO's Center for Faculty Excellence, following a national search and robust search process featuring feedback from multiple campus constituencies.
Schaffer, who currently serves as an associate professor of teacher education at UNO and director of the university's Ombuds Office, will begin the role on July 1, 2021. As director, Schaffer will lead campus efforts to meet the support and professional development needs of faculty and those who support faculty.
"I am delighted that Dr. Schaffer will be assuming the role of CFE director," said Candice Batton, Ph.D., assistant vice chancellor for faculty affairs. "She brings a wealth of experience, as well as deep knowledge of the campus, to the position. I look forward to Dr. Schaffer's leadership in visioning faculty support and development needs across the career span and in providing development opportunities geared toward a more equitable and inclusive campus environment for our students, faculty, staff, and community partners."
Schaffer has been with UNO since 1998 and has served a variety of roles in addition to her teaching, including serving as the Metropolitan Omaha Educational Consortium special projects coordinator, teacher education assessment coordinator, and field experiences coordinator for the teacher education program. She also holds two degrees from UNO, a master of science in special education and doctor of education degree in educational administration and supervision.
"The UNO faculty represent enormous talent and potential, and I am humbled to serve my colleagues as the Director of the Center for Faculty Excellence," Schaffer said. "I look forward to continuing existing partnerships with many groups across campus and forging new collaborations and initiatives that further the metropolitan mission of our campus and promote diversity, equity, inclusion and access."
The Center for Faculty Excellence at UNO serves as an integrated and collaborative campus resource, coordinating and offering trainings, workshops, drop-in support, and more in partnership with UNO's academic colleges and campus units such as the Office of Digital Learning; Service Learning Academy; Office of Research and Creative Activity; Office of Diversity, Equity, Access and Inclusion; STEM TRAIL Center; and others.
Schaffer takes over for previous Center for Faculty Excellence director Karen Hein, who left UNO earlier this year.
A search committee led by Julie Dierberger, Ph.D., Paul Sather Distinguished Director of the Service Learning Academy, recommended Schaffer to the post following applications from nearly 50 applicants and two days of interviews and town halls from three highly-qualified finalists. The search committee was comprised of a broad group of stakeholders with diverse perspectives and experiences related to faculty support and development.

As part of her new duties, there will be a transition to a new Ombuds lead. Details about this transition will be shared with campus as they are available.
More information about the Center for Faculty Excellence, which supports staff as well as faculty, can be found by visiting cfe.unomaha.edu.
About the University of Nebraska at Omaha
Located in one of America's best cities to live, work and learn, the University of Nebraska at Omaha (UNO) is Nebraska's premier metropolitan university. With more than 15,000 students enrolled in 200-plus programs of study, UNO is recognized nationally for its online education, graduate education, military friendliness and community engagement efforts. Founded in 1908, UNO has served learners of all backgrounds for more than 100 years and is dedicated to another century of excellence both in the classroom and in the community.
Follow UNO on Facebook, Twitter, Instagram, TikTok, LinkedIn, and YouTube.