Dodge Campus Parking Map
The Testing Center is located in Kayser Hall (number 15 on the map). The main office is on the 5th-floor in Suite 522. Elevators are located in the middle of the building.
UNO Students are required to park with a permit on campus in their assigned surface lot or parking garage. Non-UNO testing candidates can park for free with a code in the lowest level (Lot T) of the East Parking Garage (number 11 on the map). A parking permit is not required when parking with the code.
Call the Testing Center office in advance for the code at 402.554.4800.
View Dodge Campus map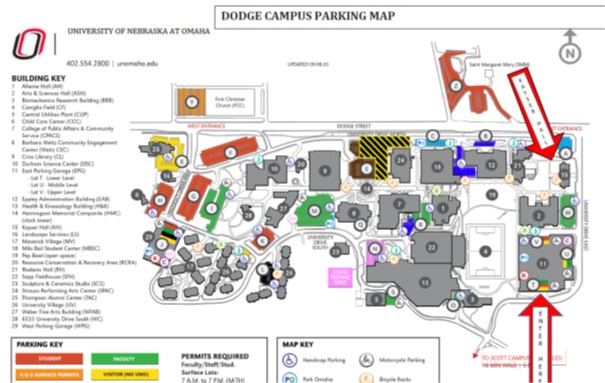 Parking Kiosk
Enter Lot T on the south side of the East Parking Garage. Park in any available stall. Locate the Parking Kiosk in the back left (northwest corner) of the garage. Non-UNO testing candidates will bring their license plate number and code to the Parking Kiosk to park for free.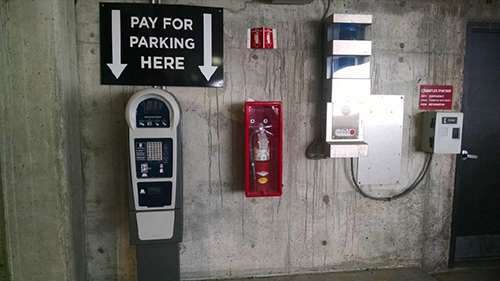 East Parking Garage kiosk
Kiosk Instructions
Enter your license plate number and other requested information into the Parking Kiosk. When asked if you have a coupon in the series of questions, select Yes. Enter the code when asked for the Coupon Number. Complete all screens until finished.
License plate numbers are electronically stored. This will allow you to park for free when vehicles are checked by parking services throughout the day.