Ground Breaking Ceremony
Carl Mammel and a group of Mammel Scholars prepare to turn over the first shovels of dirt at the Ground Breaking Ceremony for Mammel Hall.
Press Release (June 2, 2008)
A groundbreaking ceremony to mark the beginning of construction of the new UNO College of Business Administration (CBA) will take place today, June 2, at 10:30 a.m. on the Pacific campus. Faculty, students, staff and the public can attend this event, which will be held under a tent between the University of Nebraska Peter Kiewit Institute (PKI) and the Aksarben Village development.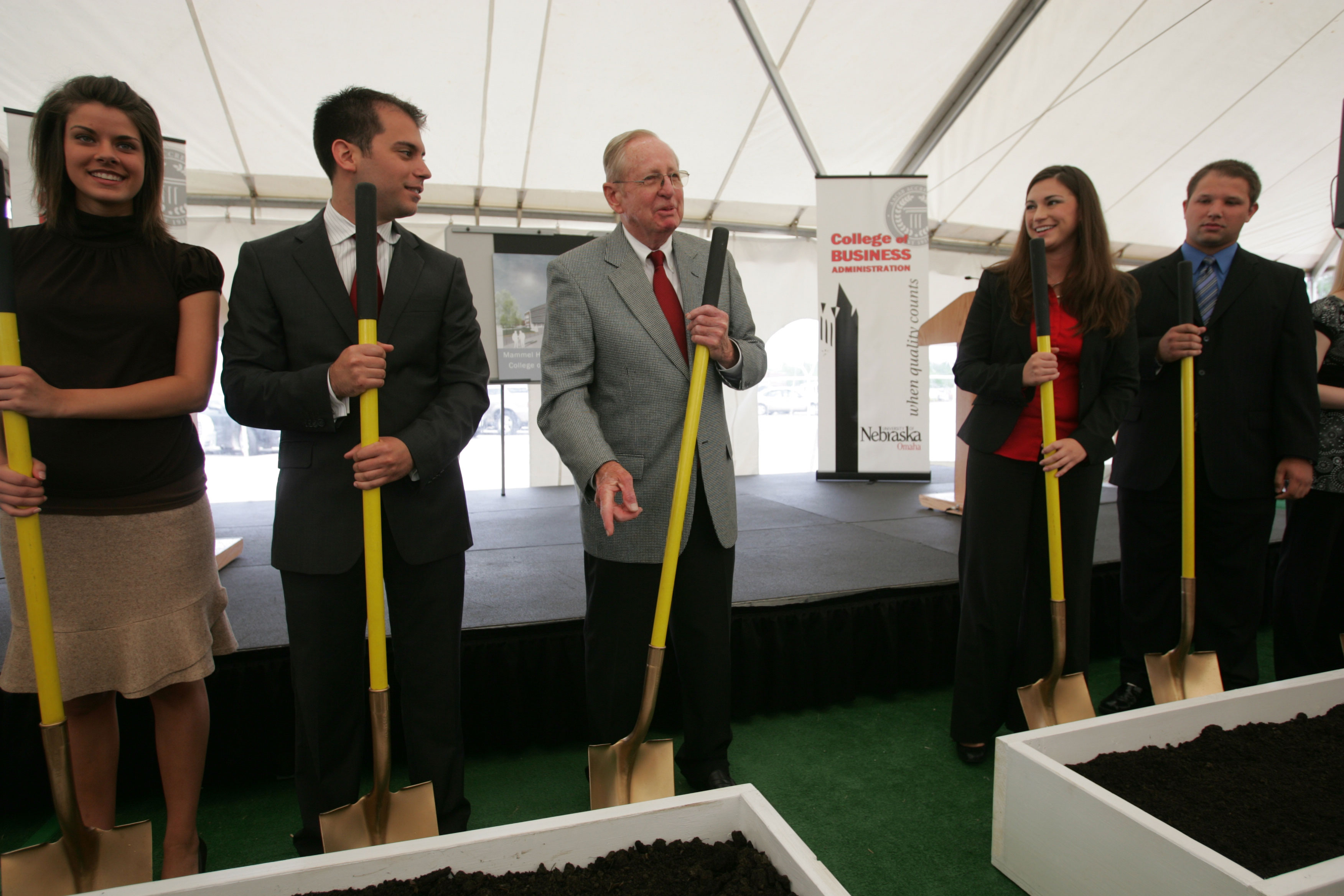 Carl Mammel and Mammel Scholars
UNO, University of Nebraska system and business community dignitaries will give brief remarks at the event. Because a large crowd is expected, the UNO community is asked to use the campus shuttle to ease parking concerns.
The 120,000-square-foot, state-of-the-art facility will be completed by the fall of 2010. Louis Pol, CBA dean, said the new building will result in a transformed College of Business Administration -- ready to meet the needs of business, non-profit and government communities in the 21st Century.
The facility's design, created by Holland Basham Architects and Gensler and Associates, and location will encourage collaboration between CBA and other colleges, particularly PKI. Envisioned are partnerships among students and faculty in various disciplines to advance new or proposed programs in innovation and entrepreneurship, information assurance/business security, risk management and investment science, international business programs, real estate research and transportation science. For more information, call 554.3502.
Topping Ceremony
The final beam Topping Ceremony was held July 17, 2009. Employees and members of the construction crew signed the beam prior to its installation.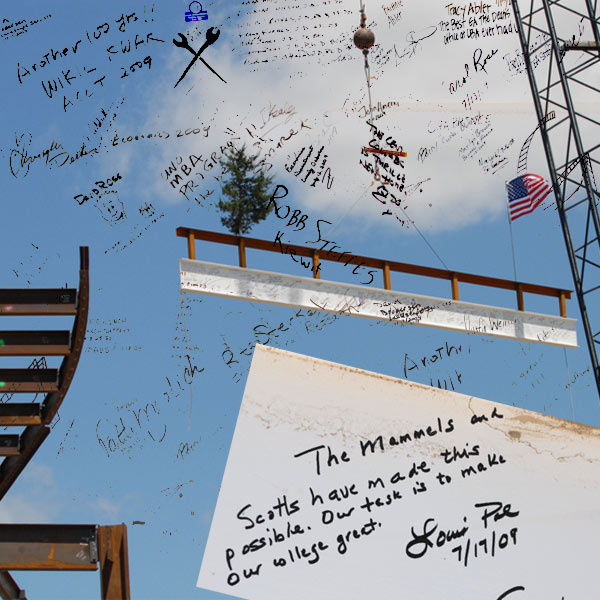 Topping Ceremony: Those in attendance were encouraged to share their sentiments on the topping beam.