College of Business Administration Directory
Dr. Benny Owen Smith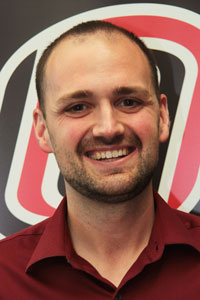 Teaching Interests
Dr. Smith's teaching responsibilities include Micro Principles, Intermediate Microeconomics, Essential Concepts (MBA), Data Analysis from Scratch, and Industrial Organization.
Dr. Smith also serves on the advisory and executive board of the Journal of Economics Teaching. As the journal's web developer, the post-acceptance production process is proudly housed in UNO's economics department.
Research and Creative Interests
Dr. Smith's research work is generally in the areas of economic education, industrial organization or behavioral economics. Current work includes the voluntary release of patents, plant agglomeration and statistical properties of student guessing. Previous work has been published in the Applied Economics, Journal of Urban Economics, International Journal of Hydrogen Energy, The Journal of Economic Education, Economics Bulletin, Education Economics, Journal of Economics Teaching, and Significance (amongst others).
Service
Throughout his education, Dr. Smith ran a small software company. Having entrepreneurial experience, he is affiliated with Center for Innovation, Entrepreneurship & Franchising (CIEF). Additionally, he is active in the open source community, particularly in areas of accounting, teaching tools and productivity software. His teaching software is used by about 5000 instructors a week, impacting tens of thousands of students. Popular teaching software includes: 'Grade Nudge,' 'Create Random Assignments,' 'Create Group Projects,' and 'Assessment Disaggregation.'
Education
Ph D - Economics
Washington State University (Pullman, WA) 2014
BBA - Finance
Washington State University (Pullman, WA) 2009
Honors
'Superhero' Award (Teaching) 2018
MBA Professor of the Year (Teaching) 2018
MBA Professor of the Year (Teaching) 2017
Our Campus. Otherwise Known as Omaha.
The University of Nebraska does not discriminate based on race, color, ethnicity, national origin, sex, pregnancy, sexual orientation, gender identity, religion, disability, age, genetic information, veteran status, marital status, and/or political affiliation in its programs, activities, or employment. Learn more about Equity, Access and Diversity.
scroll to top of page