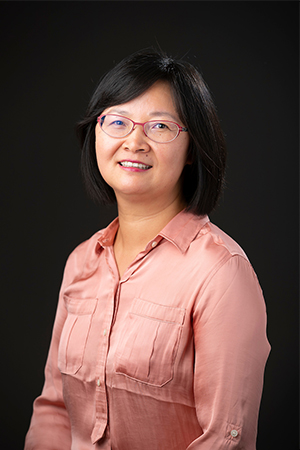 email:
office:
MH  332F
office phone:
fax:
402.554.2853
note:
This profile is pulling in data from Digital Measures. Postings on personal websites or social media do not indicate that the individual is speaking on behalf of UNO.
General Information
Biography
Dr. Jinlan Ni is a Professor of Department of Economics at University at Nebraska at Omaha. She obtained MS in Economics at China Center for Economic Research (CCER) in Peking University in 1999 and PhD in Economics at Purdue University in 2004. Dr. Ni's major areas of research is Applied Microeconomics. She has published articles in peer-reviewed journals such as Journal of International Money and Finance, Journal of Comparative Economics, Energy Economics, China Economic Review and International Review of Economics and Finance etc.
Teaching Interests
Econometrics, Quantitative Economics and Application, Microeconomics.
Research Interests
Applied Microeconomics, China Economy
Service Summary
Dr. Jinlan NI serves as a member of Economics Program Council. She served for External Council, TERC, Faculty Development Council in the College of Business Administration. She serves for various committee at the university level. She is a member of the university committee of Academic Planning Council 2013 -2019, Library and Resource 2013-2016 and faculty senator 2015 - 2018. She is a member of the selection committee for the Outstanding Graduate Mentor Award 2016 - 2019.Dr. Ni actively serves for the profession. She is the founding director of China office of Chinese Economist Society (CES). She was an ASSA Executive Officer as the President of Chinese Economist Society (CES) in 2014. She was a board member of CES 2011-2012, the Chair of the Regent 2015 and a member of the Academic Publishing Council (APC) in 2015 - 2018 and becomes the chair for the APC in 2019 . She served as a guest editor of the journal China Economic Review, Review of Development Economics, and is an Editorial Board member of the journal Chinese Economy.
Education
Ph D, Purdue University, West Lafayette, IN, Economics, 2004