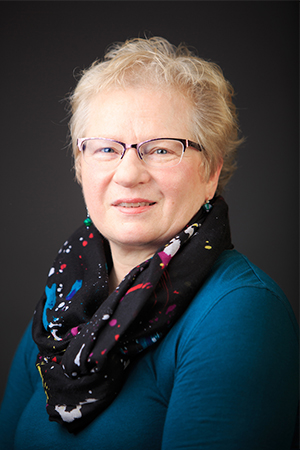 email:
office:
MH  303R
note:
This profile is pulling in data from Digital Measures. Postings on personal websites or social media do not indicate that the individual is speaking on behalf of UNO.
General Information
Biography
Dr. Meglich earned her PhD from Kent State University, her MBA from Cleveland State University, and her BSBA from Bowling Green State University. Before entering academe, Dr. Meglich worked as the Director of Human Resources for Carlisle Engineered Products, an Ohio-based manufacturer of automotive components. During her career in industry, she participated in a number of acquisitions and divestitures, designed an employee career development program and managed the HR function for this 2500-employee organization. She received the Award for Professional Excellence from the Society for Human Resource Management and continues to partner with the organization as a contributor to educational programs and materials.
Teaching Interests
Dr. Meglich teaches undergraduate and graduate Human Resource Management, Staffing, and Talent Development courses along with Principles of Management. She is a Visiting Professor at the University of Ljubljana in Slovenia and teaches there every summer and teaches at the MCI in Innsbruck, Austria. She is the faculty advisor to the student Human Resources Association. Dr. Meglich has developed and delivered a number of programs to local companies in the Executive Education program such as UP, AGP, Blue Cross, and Performance Auto Group. Her continued engagement with the business community connects her teaching with practical applications.
Research Interests
Dr. Meglich is the co-author of a widely-used Human Resource Management textbook, now in its 16th edition. Her research interests are primarily in dysfunctional workplace behavior such as workplace bullying, abusive supervision, and newcomer hazing. Her research has been published in the Employee Responsibilities and Rights Journal, Journal of Leadership and Organizational Studies, Personnel Review among others.
Service Summary
Professor Meglich has provided many local organizations with volunteer-supported Service Learning experiences in her courses. Her students have completed various HR-related projects for numerous community organizations such as the Women's Center for Advancement, UPRR, OPPD, Valmont Industries, Methodist Health System. Dr. Meglich is the faculty advisor to the UNO student chapter of SHRM and has coached the student HR Games teams in competition. She also serves as the Nebraska State SHRM Certification Director.