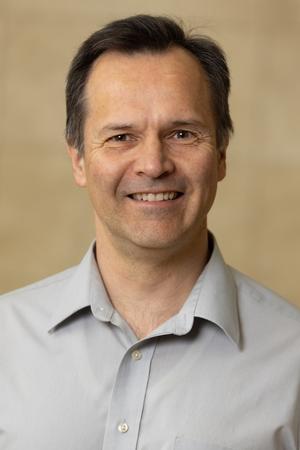 Maisondieu-Laforge
Finance, Banking and Real Estate, Associate Professor
---
email:
office:
MH  228M
office phone:
department phone:
note:
This profile is pulling in data from Digital Measures. Postings on personal websites or social media do not indicate that the individual is speaking on behalf of UNO.
General Information
Biography
I was born in France, immigrated to the US in 1976, and grew up in Las Vegas. I studied in Nevada, Utah, Arizona and Ohio where I earned a Ph.D. in Finance. I have worked at UNO since 2004. While at UNO, I have participated in projects in multiple countries as an instructor and project coordinator.
Teaching Interests
Introduction to finance FNBK 3250International finance FNBK 3700, BSAD 8540Multinational Economics and Finance BSAD 8580 for the EMBA programFixed income investments BSAD 8550Strategic finance BSAD 8630, 8720Mini MBA Finance courseCryptocurrencyMy strategic focus lies in increasing global awareness, strategic thinking and personal integrity.
Research Interests
International financeAsset PricingSustainabilityCorruptionManagerial CompensationCryptocurrency
Service Summary
Aside from regular teaching and research responsibilities, I have supervised many independent study classes and a Phd. candidate.I have also taught in Finland and supervised a student project in the UK and Scotland for the EMBA program.I have served on several college committees including: faculty senate, GPC, UPC, FDC, TERC, SPC, Tenure and Promotion, and External Relations.At the university level, I have served on a faculty senate committee, and the grievance committee.I am a( and have been) member of and the Financial Management Association, FMA international, and the Academy of Economics and FinanceI have been an active member of the Academy of Economics and Finance for 18 years. I have presented over a dozen papers there and served at all levels of leadership: - Director, Second VP, first vp, Program chair, PresidentI am also an advisor to a startup company Lujota.
Awards and Honors
Best Paper Award, Scholarship/Research - 2009
Executive MBA Distinguished Professor of the year, Teaching - 2011
Executive MBA Distinguished Professor, Teaching - 2009
MBA Professor of the Year, Teaching - 2013
Education
Ph D, University of Cincinnati, Concinnati, Oh, Finance, 2004