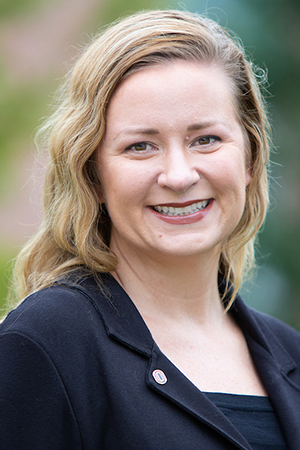 email:
office:
MH  303e
office phone:
lab room:
Jack and Stephanie Koraleski Commerce and Applied Behavior Lab
personal website:
note:
This profile is pulling in data from Digital Measures. Postings on personal websites or social media do not indicate that the individual is speaking on behalf of UNO.
General Information
Additional Contact Information
For Media Inquiries about The National Counterterrorism, Innovation, Technology, and Education (NCITE) Center, please contact Erin Grace, Strategic Communications Manager egrace@unomaha.edu
Biography
Gina Ligon received her Ph.D. in Industrial and Organizational Psychology and Minor in Quantitative Psychology from the University of Oklahoma. Prior to joining University of Nebraska Omaha, she was a full time faculty member at Villanova University in the Graduate Programs in Human Resource Development. She also worked as a Director of Performance Consulting at St. Louis-based Psychological Associates. Her research program focuses on the identification and development of high level talent; she has specific expertise in innovation and leadership, and has published over 70 peer-reviewed journal articles and book chapters on these subjects. Organizational structures and leadership in non-normative organizations (e.g., violent ideological) are also of interest to her.
Teaching Interests
Principles of Collaboration, Managing Performance, Essentials of Leadership, Leading for Innovation, Consulting.
Research Interests
Leadership, Innovation, Ideological Organizations.
Service Summary
Director of the National Counterterrorism, Innovation, Technology, and Education Center, A Department of Homeland Security Center of Excellence.
Awards and Honors
The Award for Distinguished Research or Creative Activity , Scholarship/Research - 2020
Education
Ph D, University of Oklahoma , Norman, OK, Indusrial and Organizational Psychology , Measurement and Statistics , 2004