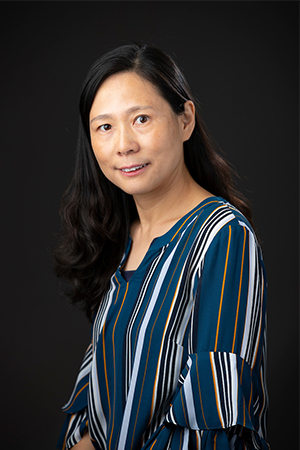 Dr. Xiaoyan Cheng
School of Accounting, Professor
---
email:
office:
MH  370U
office phone:
fax:
402.554.3747
note:
This profile is pulling in data from Digital Measures. Postings on personal websites or social media do not indicate that the individual is speaking on behalf of UNO.
General Information
Teaching Interests
Professor Cheng teaches Principles of Financial Accounting, Intermediate Financial Accounting, Advanced Financial Accounting, and Graduate Seminar in Financial Statement Analysis. Her teaching interests include all levels of financial accounting and financial analysis.
Research Interests
Professor Cheng's research interests include stock options, earnings management, restatements, and financial reporting quality. Her research has been published in Auditing: A Journal of Practice & Theory, Advances in Accounting, Review of Quantitative Finance and Accounting, Research in Accounting Regulation, Global Finance Journal, Asian Review of Accounting, Review of Pacific Basin Financial Markets and Policies, and Petroleum Accounting and Financial Management Journal.
Service Summary
Dr. Cheng serves as the faculty advisor for Beta Alpha Psi. She is a Certified Public Accountant and is a member of the American Accounting Association and the American Institute of CPAs.
Education
Ph D, University of NE at Lincoln, Lincoln, NE, Business/Accounting, 2009