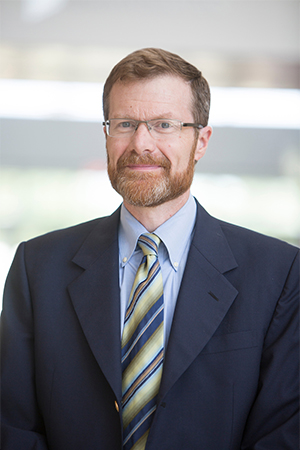 Mr. David J. Beberwyk
Finance, Banking and Real Estate, Lecturer
---
email:
office:
MH  332Y
office phone:
fax:
402.554.3089
note:
This profile is pulling in data from Digital Measures. Postings on personal websites or social media do not indicate that the individual is speaking on behalf of UNO.
General Information
Biography
David Beberwyk is a Real Estate Instructor and Academic Program Director. He also is a Co-Director for the Center for Real Estate and Asset Management, hosted in the College of Business Administration at the University of Nebraska at Omaha (UNO).He holds Real Estate Broker licenses in Nebraska, Iowa, and Florida. He has worked in the commercial and governmental property management sectors, and has experience with real estate brokerage operations, environmental management, and commercial/residential consulting.Mr. Beberwyk also garnered valuable team leadership experience as a member of the U.S. Air Force, and has applied knowledge of project management and finance concepts, as well as quantitative & qualitative data analysis techniques.Prior to joining the UNO faculty full-time, Mr. Beberwyk worked in the CBA Department of Finance, Banking, and Real Estate as a Research Assistant.
Teaching Interests
Mr. Beberwyk directs and/or teaches the following real estate courses: Principles & Practices, Residential Finance, Real Estate Investing, Real Estate Law, Property Management, Real Estate Development, and Introduction to Business.He is working to integrate new technologies and alternative teaching methods into CBA's traditional and on-line real estate classes to further promote student interaction, provide a greater experiential component, and enhance student learning.In conjunction with his colleagues, Mr. Beberwyk plans to host educational seminars of interest for the Greater Omaha Real Estate Community.
Research Interests
Mr. Beberwyk seeks to focus his collaborative research efforts on topics relevant to the Greater Omaha Real Estate Community. Current personal research interests include:- Brokerage Operations: Effectiveness & Profitability of Different Business Models- Maximizing return on investment for single and multi-family properties in the greater Omaha area.- Studying variables to improve student pass rates on the Nebraska Real Estate Exam.He is interested in assisting colleagues with their research projects as well.
Service Summary
Faculty Advisor - Rho Epsilon Real Estate Club, UNO ChapterBoard Member - Nebraska Real Estate Commission Education Advisory BoardMember - Omaha Area Board of Realtors / Nebraska Realtors AssociationMember - Building Owners & Managers Association (BOMA)Member - Institute of Real Estate Management (IREM)Member - Certified Commercial Investment Member (CCIM)